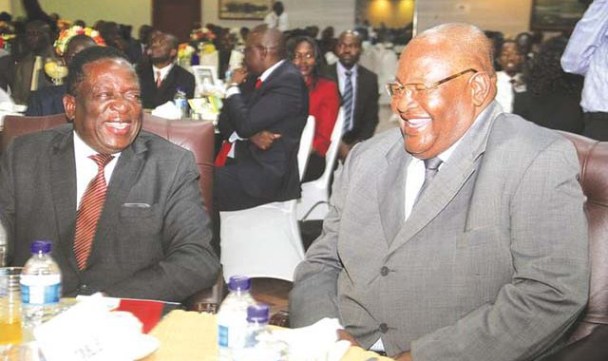 [ad_1]

IT never rained but poured Obert Mpofu, PF Zanu's secretary for the administration who was frustrated by a group of ex-liberation war fighters who wanted him out.
Dr. Mpofu is topping the list under the fire of Zanu PF fungsion who has received a hostile reception at the party headquarters.
Problems are happening in Zanu PF, with some militant veterans pushing former cabinet ministers who are now stationed at the party's Harare headquarters to be expelled from the ex-liberation movement for alleged corruption and undermining President Emmerson Mnangagwa.
This happened when Mnangagwa and his government were under pressure to stabilize the economy of a sickly country that has been turbulent since Minister of Finance Mthuli Ncube launched a series of actions aimed at defusing the situation.
The old Zanu PF guard – which included a former minister who was pushed to party headquarters after Mnangagwa appointed a new cabinet – could be a victim of dissatisfied war veterans who were "jealous" of this giant facility similar to serving a minister.
Mnangagwa again assigned these "chefs" to party headquarters – usually referred to as Shake Shake House in the term Harare – in an effort to revive new life in the government and to strengthen the administration of the previous liberation movement.
Veteran war leaders taken from 10 provinces of the country recently petitioned Mnangagwa on this matter, demanding the dismissal of Zanu PF's secretary for the administration of Obert Mpofu and former ministers David Parirenyatwa, Patrick Chinamasa and Sydney Sekeramayi – all members politburo.
Daily News
If our services have helped you, our work will be much safer with your help –

For as little as £ 5, you can support ZimEye – and only takes one minute.
[ad_2]

Source link