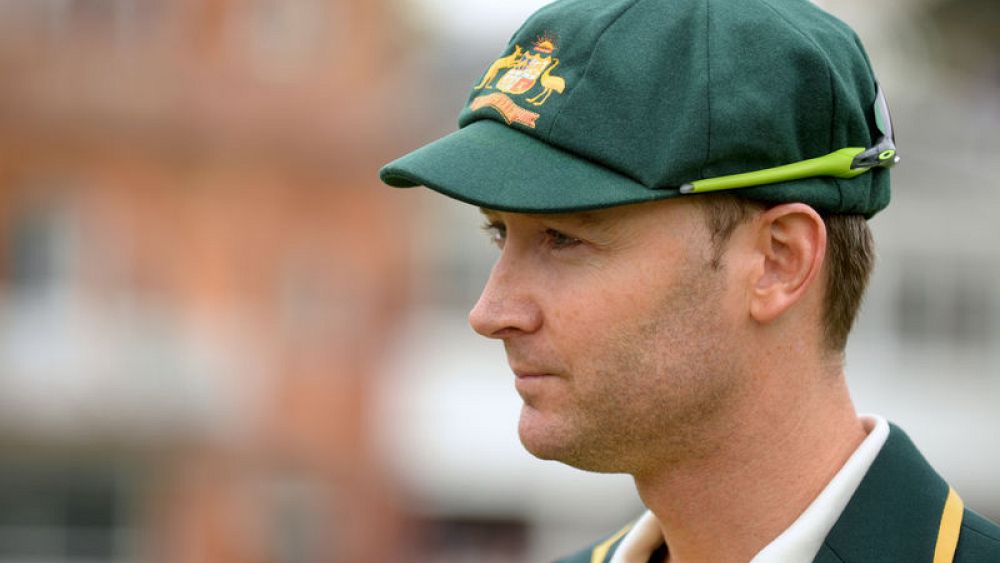 MELBOURNE (Reuters) – Michael Clarke has branded Australia's leading sports journalist as a "headline chasing coward" in harsh words on social media after broadcasters linked the ball forgery scandal in Cape Town to a cultural failure during his captain.
Journalist Gerard Whateley said on his program at the local radio station SEN that Australia had become "the most hated team in world cricket … a whip that is part of Clarke's heritage."
gi
Clarke, who led the team from 2011-15, defended his record as captain in long news on Twitter.
"I play to win, but it is played by the rules of the game and at the same level of aggression as the other international teams I fight," he wrote
"My behavior as an honest person and" by the captain's rules "has never been questioned, sanctions or fines other than when I was trapped for George Bailey when he was harassed by opponents," he wrote.
Clarke was fined for telling British golfer James Anderson to "get ready for a broken arm …" during a test in the 2014-15 Ashes series, but always defended it in response to Anderson who made threats to Australian batsman Bailey.
Clarke renewed his attack on Whateley on radio on Thursday, saying he was "out of line".
"Trying to blame me for having an affair in South Africa is a disgrace," he added.
The ball forgery scandal in March caused a long suspension for former captain Steve Smith, deputy captain David Warner and batsman Cameron Bancroft, and sparked a review into the culture of the men's team and the governing body of Australian Cricket.
Under Tim Paine, Smith's successor as captain of the testing team, Australia has committed to being less aggressive in the field of play, an attitude that has drawn criticism from Clarke and a number of former players.
With a series of four home tests against India looming, Clarke told local radio earlier this week that Australia would not win a match if they did not play "hard cricket".
Paine, however, said that his team would still play "the aggressive and aggressive cricket style that Australia wants to play".
"Nobody talks about being liked, of course by the opposition," Paine told ESPNcricinfo.
"We have talked about the desire to gain Australian public trust and ensure that you want public fans and Australian cricket to like or like the Australian test team."
(Reporting by Ian Ransom; Editing by John O & # 39; Brien)
Source link