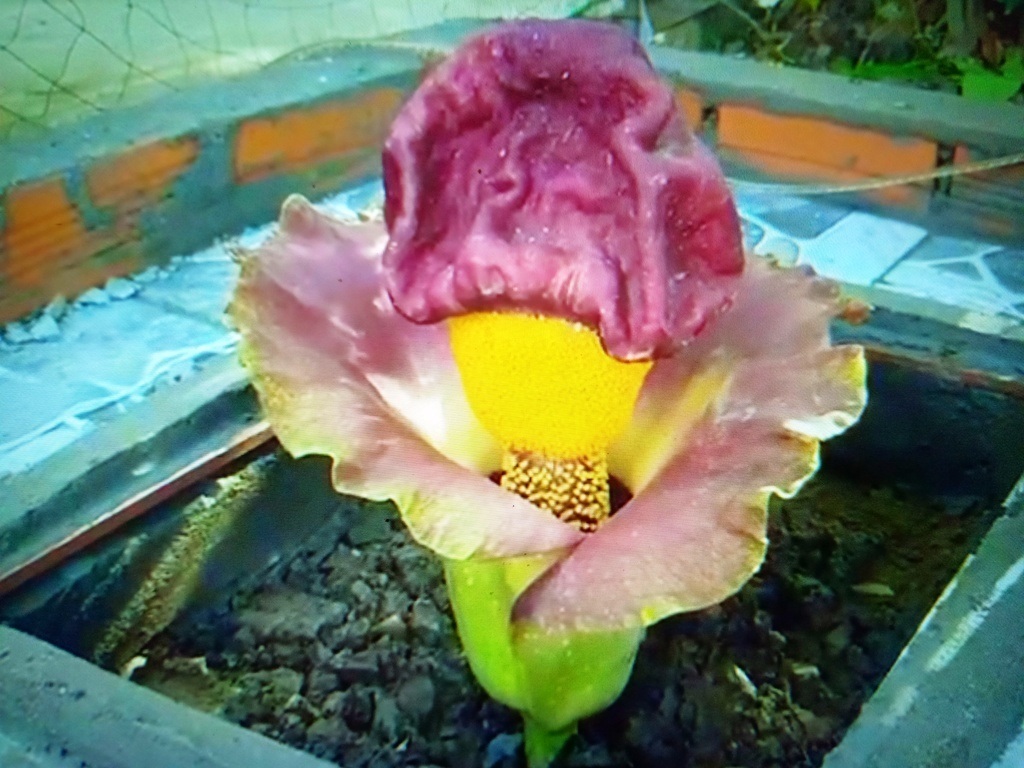 Since the early hours of 18/5, PV is present at Pak Danh Hair's home, watching many people gather around new exotic flowers.
According to observations, this flower grows next to the fence in front of the gate and Mr Hair's house. The stem is like a flower stalk, only about 30cm tall, without leaves, only one flower has a very strange shape and grows every day.
Now the owner has built bricks around and placed large umbrellas covering the flowers. In addition, the homeowner also added flashing lights around the strange flower area.
Mr. Hair said, "6 days ago, I saw flowers bloom on the fence. I saw a strange shape, so I thought this was a sacred flower, so I built bricks around and set up an altar to burn incense. "
Hearing that strange flower, many people in the Giuc Tuong commune and the surrounding area came to his house to see and worship. Seeing flower plants have a strange shape, no one has ever seen the information "flower god" spread very quickly, every day there are many people coming to offer flowers.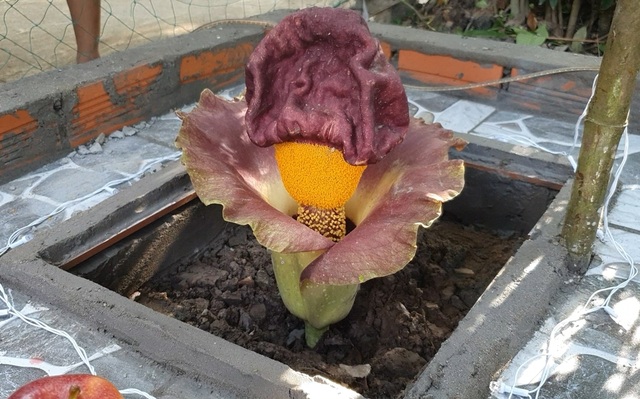 Some parents in the area came to see the strange tree of Mr. Hair's house, saying that this was only Nua Bell or Khoai Nua. This plant grows very much in the provinces of the northern mountains and central Vietnam. Especially in the South, there are several places where people bring back to process the landscape next to the fence.
Nua Flower Bell grows in front of Mr. Hair's house. There is a possibility for a long time, tubers have been on the ground, so far because of favorable conditions, they grow and develop, which is a normal phenomenon in nature.
Now the commune government of Giuc Tuong has understood the situation and advised people not to worship the flower, believing in rumors of superstition …
Close view of strange flowers at Kien Giang: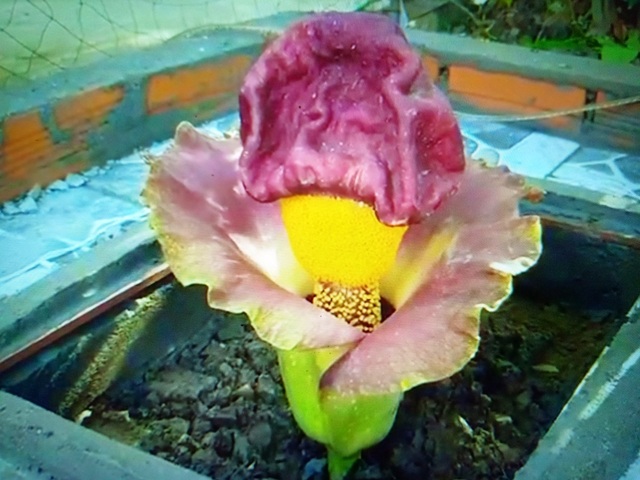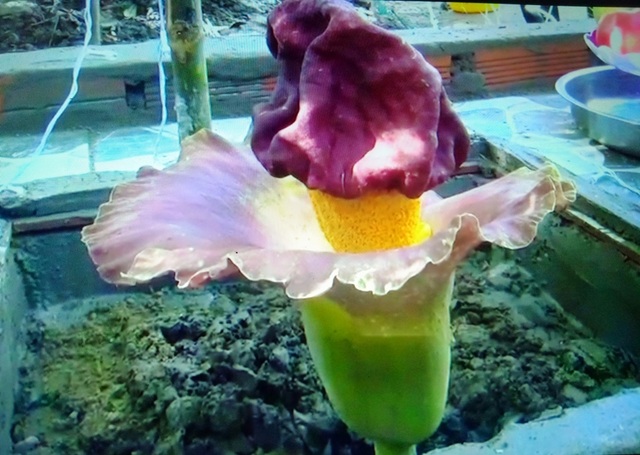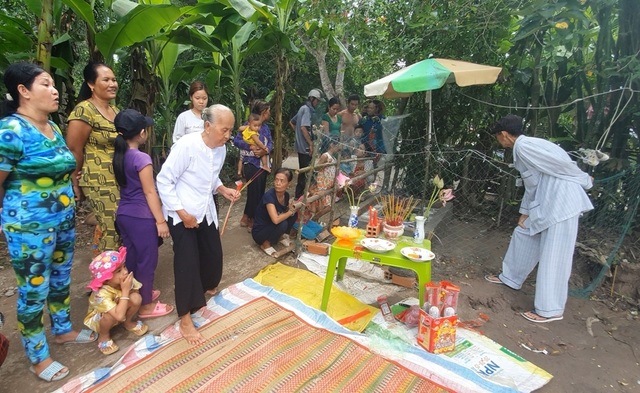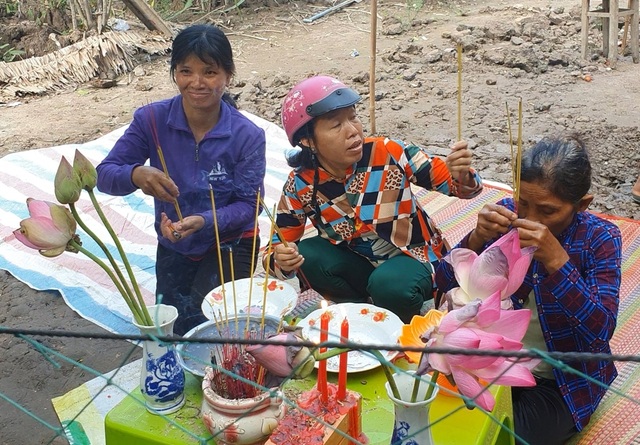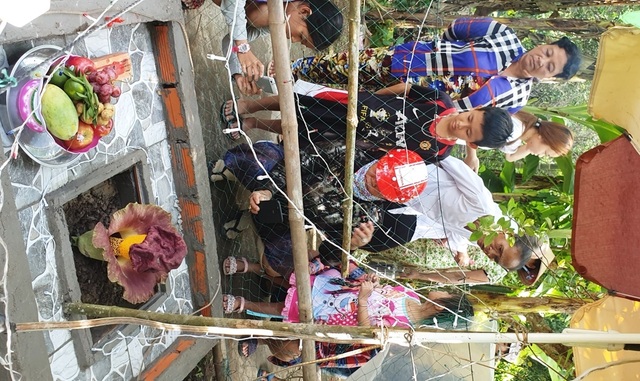 Nguyen Hanh