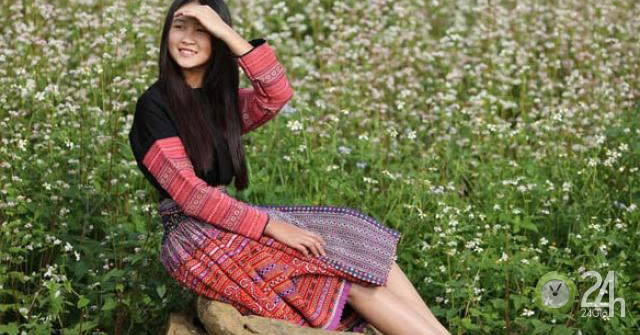 Thursday, 29/11/2018 10:03 (GMT + 7)
Moc Chau (Son La) is not only known for its white and yellow flowers. At the end of the year there are triangular flowers blooming on the plateau, attracting thousands of visitors like flowers to take pictures, check in …
From Ha Noi to Moc Chau, go through the commune of Long Luong, Van Ho district, when you come to Chieng Go 1, 2 (agricultural town of Moc Chau, Moc Chau district, Son La province). The Mong people plant under the lowlands at the foot of the hill brilliantly along Highway 6.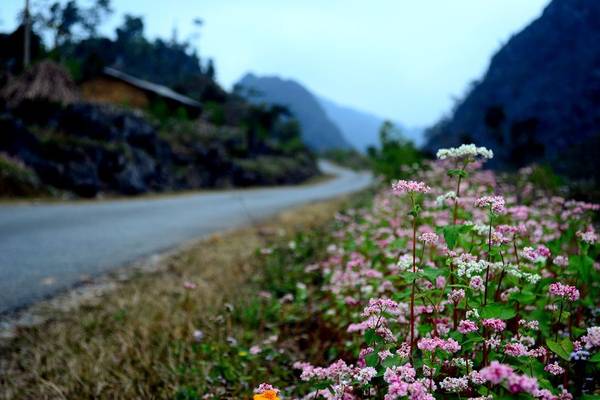 Triangle flowers are brightly blossoming.
Triangle flowers bloom on the slopes of the mountain, attracting thousands of visitors each year to visit, experience.
According to people who plant flowers here, triangular flowers in Moc Chau bloom two seasons a year. In particular, the first season runs from mid-April to June with a triangular field that stretches over the hillsides to bring a pleasant feeling for visitors.
The second season from the first month of November to mid-December, this is the time for triangle flowers at Moc Chau the most beautiful flowering plate. To explore these beautiful wildflowers, you have to cross many kilometers with zigzag lines, winding like wild silk.
Many tourists do not avoid the road, to admire and capture memories in the Moc Chau highlands.
The Moc Chau Plateau is a natural gift for many beautiful landscapes, bringing charm to strange not everywhere. Not as crowded as Hanoi's milk flowers in the end but not glittering like a chrysanthemum, a beautiful but soft charm is a triangular flower. The triangle is the "hot" address for year-end holidays in the forests and mountains of the northwest.
Coming to the triangular triangle of flowers, visitors will be happy to check in and save beautiful moments on the windy plateau.
Speaking to reporter Dan Viet, Nguyen Thi Phuong Nga, a visitor from Hanoi said: "Today I have the opportunity to bring my family here to experience and explore, I see the scenery on the Moc Chau plateau. Very beautiful, there are many flowers blooming like wildflowers, but I was very impressed with the view of a series of triangular flowers hatching on the slope.
Although the weather is rather cold but still does not stop the footsteps of young people to visit, experience and take memorable photos.
With pink, light but tempting flower petals it has created a beautiful flower carpet that is intertwined with green tea leaves.
Before flowering, young triangular plants are often used by people as plant foods. The vegetable triangle has a little taste, but it is sweet and aromatic. Anyone who eats it will certainly remember the taste of this special vegetable.
Trunks and triangular leaves are used as medicine to sharpen the appearance of gastrointestinal diseases such as stomach, stomach ache, inflammation, stomach ache, constipation … very effective. In addition, triangular nuts are also used as food, generally bread, porridge. When eating, cakes and porridge have sweet, plastic and smell with a special aroma.
In addition to admiring the triangular flower arrangements, visitors also enjoy views of wildflowers that bloom beautifully on the slopes of Moc Chau.
The Moc Chau triangle flower pot is also an ideal destination for many young couples to take wedding photos, to preserve the best carvings of the year.
At the beginning of the 11th and 12th months, triangular flowers bloom on the slopes of the mountain, creating a masterpiece as a foreground, where each visitor to the scene must also stare forever. not only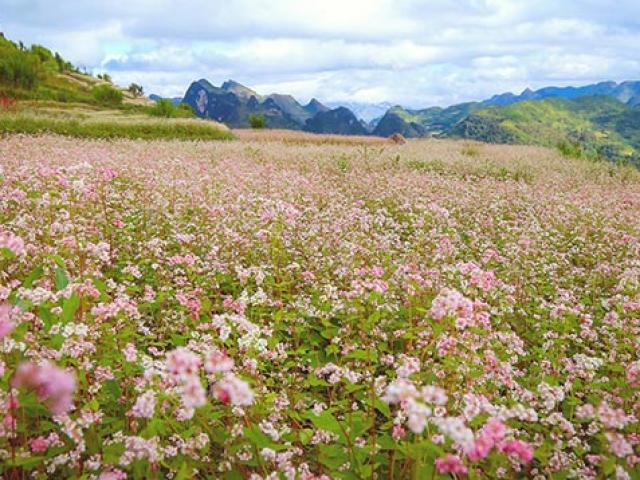 At the appointment, until October, people "move" to invite each other to visit the flower triangle Giang Giang. Just spend 3 days …