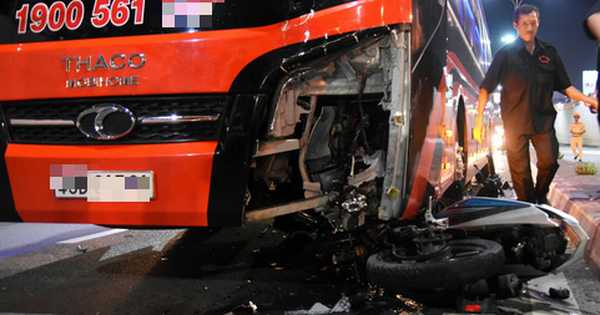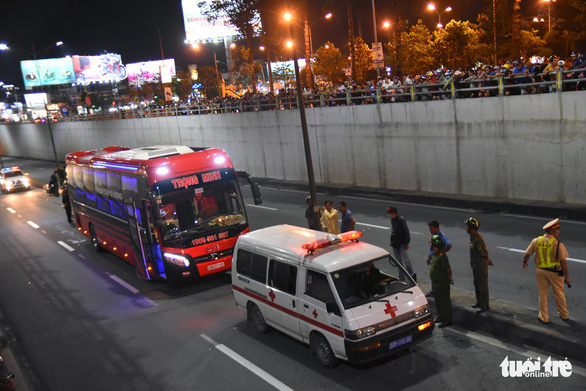 On the night of October 18, a traffic accident between a bus and a motorcycle occurred in the underground tunnel of Tam Hiep (Bien Hoa City, Dong Nai), causing two young people to be killed in that place.
Preliminary information, about 20 hours on the same day, license plate number 49B-017.xx passenger car runs on Highway 1, heading from Dong Nai to Ho Chi Minh City. While walking in the Tam Hiep tunnel (Binh Da ward, Bien Hoa city), a collision with a motor vehicle occurred in the opposite direction.
The scene of an accident in the underground tunnel Tan Phong (Bien Hoa City, Dong Nai) killed 2 people – Video: A LOC
After a sharp collision, people and motorbikes fell into the road and were dragged into the passenger car, dragging a distance of nearly 20m to stop. Two young men on motorbikes died on the spot.
The victim's motorcycle and body were under the passenger car. The front passenger car on the left is badly damaged, and the motorcycle is badly damaged.
The driver of the passenger car left the scene shortly after.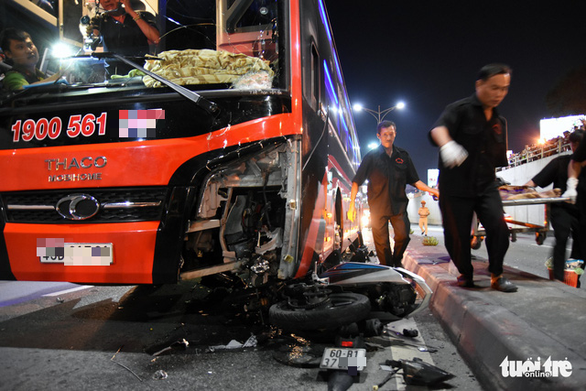 Motorcycle heavily damaged, lying under a passenger car – Photo: LOC
After the accident, many passengers on the bus were transferred to other cars to continue to Ho Chi Minh City.
According to an eyewitness, at the time of the accident, two young people drove in the opposite direction to the underground road, while the Three Gorges tunnel did not allow motorbike traffic. At the time of the accident, many motorbikes were still on the road, despite the danger.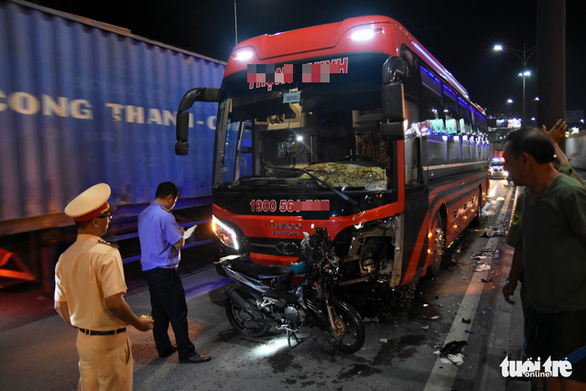 Functional forces are conducting field checks – Photo: LOC
Bien Hoa city authorities came to the scene of the traffic incident, held an autopsy to investigate the cause of the incident.
On initial verification, the victims were identified as Hoang Tu (24 years old, Nam Dinh, resident of Cam My district, Dong Nai province) and Nguyen Thanh Minh Tuan (23 years old, living in Bien Hoa City).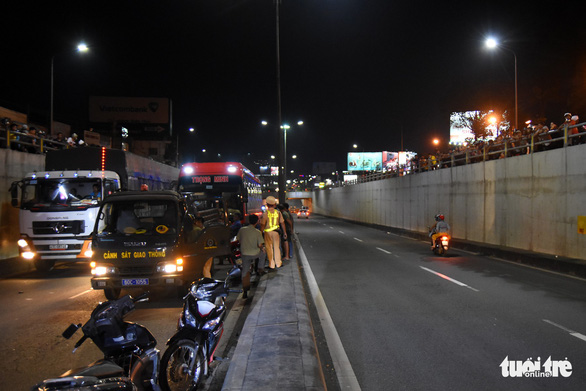 Despite restrictions, many motorbikes still enter the Three Gorges tunnel despite the danger – Photo: A LOC
Until around 21h15, the scenery was basically cleared, traffic was stable again.
Source link