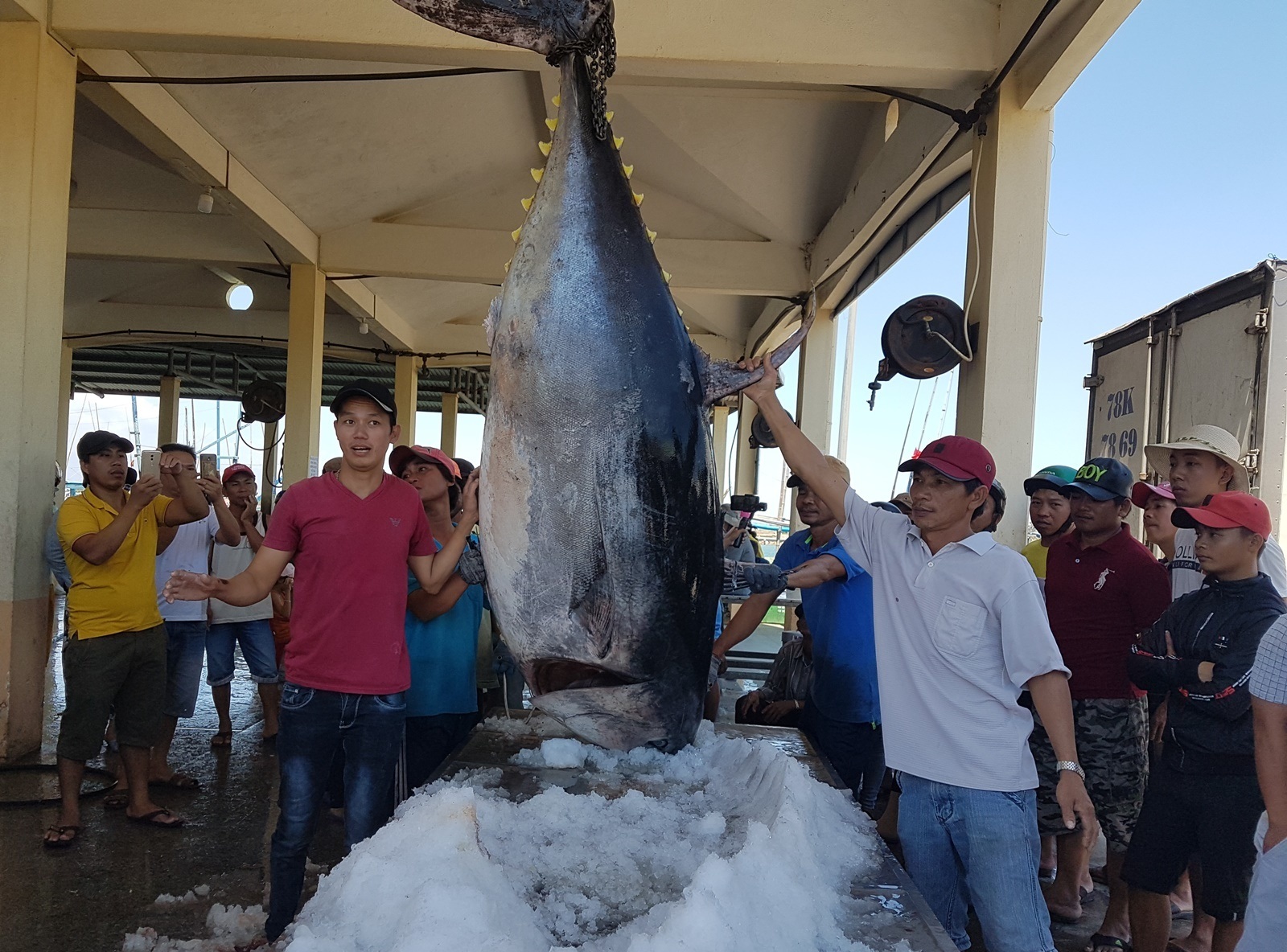 Right at 9.30 minutes today, the fishing boat PY96742 by fisherman Trung Dom Nguyen, Phu Dong ward, TP. Tuy Hoa made the captain visit Dong Dong to bring 21 tuna fish, including "super" fish which were said to be bluefin tuna by the fishermen.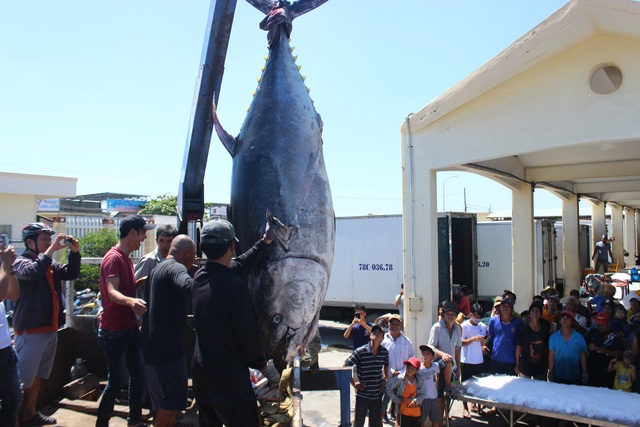 According to Mr. Red, this fish was caught on the night of April 15 in the sea of ​​Truong Sa, because the fish was so large that he mobilized two more boats to support you and it took almost 4 hours to lift the fish. ship.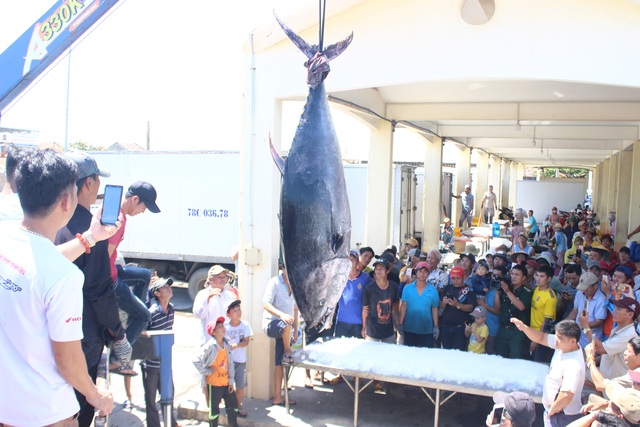 When he arrived at the port of Dong Tac, the tuna was taken to the place of purchase with a crane. After placing 4 pounds of 100kg, specify this fish weighing 367 kg.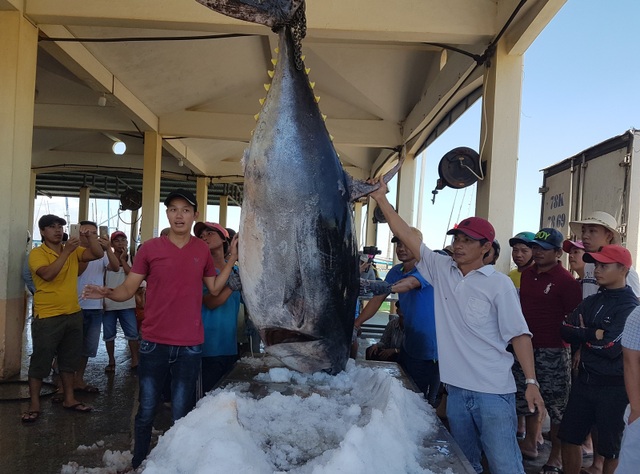 At the same time, the Le Van Thai fishing boat also visited the port of Dong Tac and included 200 kg of bluefin tuna.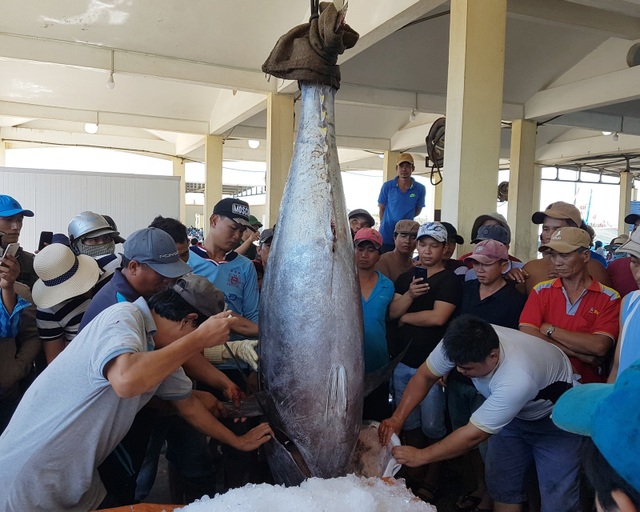 At present the business is conducting an assessment and quality assessment to purchase these 2 tuna for export.
According to the old fishermen in Phu Yen, Phu Yen fishermen never fought at the same time two big sea tuna like this.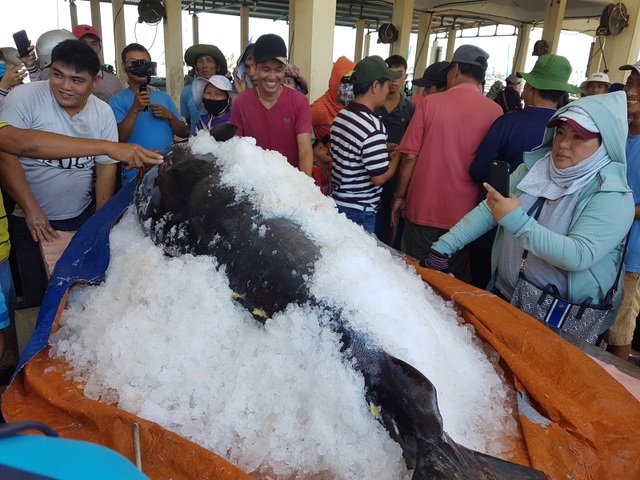 Bluefin tuna are found mainly in the Pacific and Indian Ocean, averaging around 150 kg, can live up to 40 years and dive to more than 1,200 m. The largest Pacific bluefin tuna can reach 450 kg.
This is a valuable fish for making sushi and sashimi in Japan, 80% of tuna is consumed by Japanese people. In early 2016, at the Tsukiji fish market (Tokyo, Japan), nearly 200 kg of bluefin tuna was purchased for USD 117,000 (around VND 2.7 billion).
In 2012, 222 kg of bluefin tuna was bought for 154.4 million yen (around 1.3 million USD).
Trung Thi