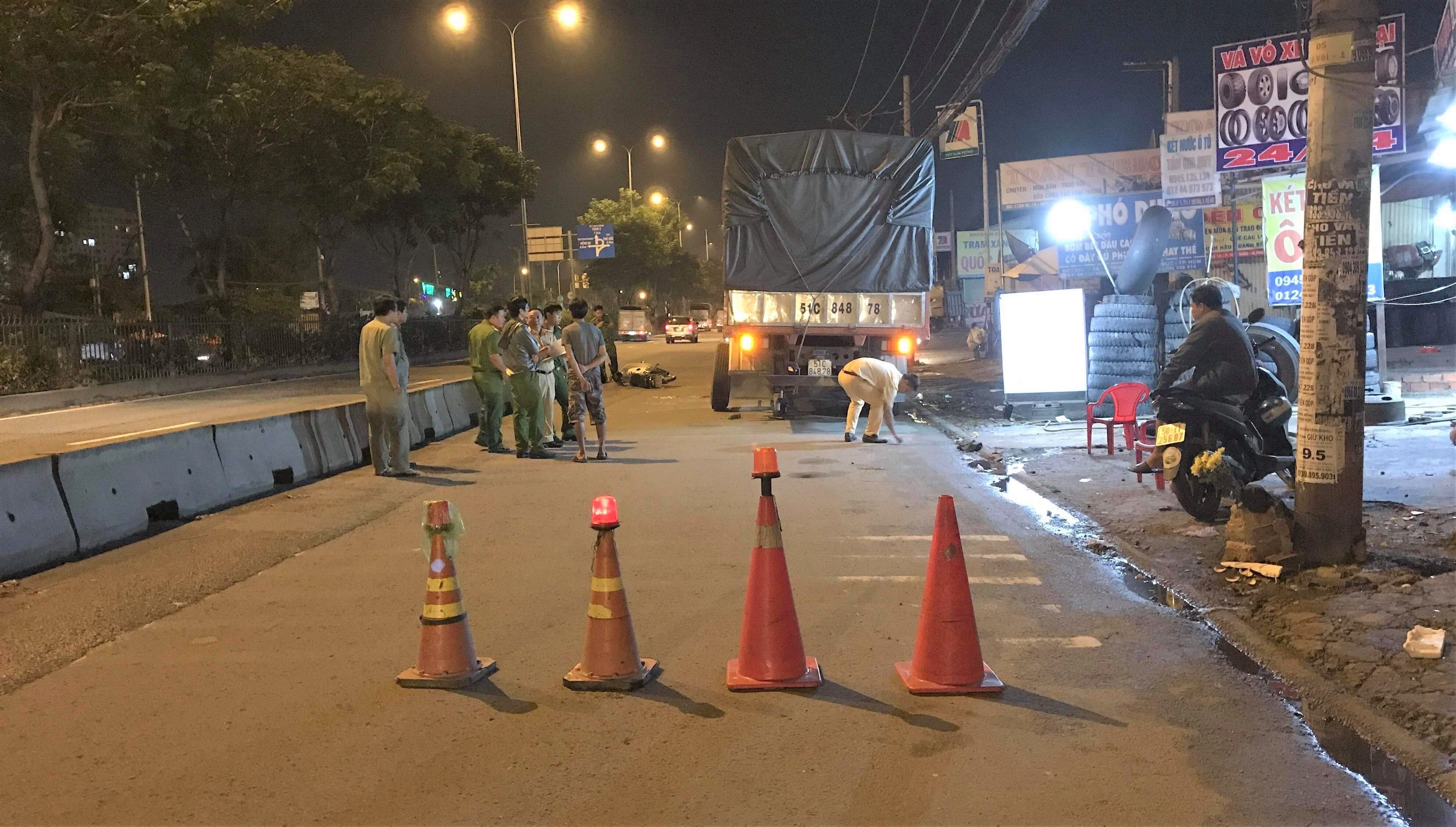 This afternoon 21/7, Thu Duc District Police (Ho Chi Minh City) said, was looking for a traffic accident victim who died on Highway 1, part of which passed the Tam Binh ward, Thu Duc district to investigate, clarify the cause of personnel, and hand over relatives behind the scene.
According to preliminary information, about 0 hours on the same day, the driver Ngo Quoc Toan (SN 1984, the hometown of Khanh Hoa province) stopped the truck in front of the shop and car blankets in 174, NH1, Tam Binh ward (from Binh Phuoc bridge back to Bridge over Song Than, near the Tam Binh market, Thu Duc) to replace the shell.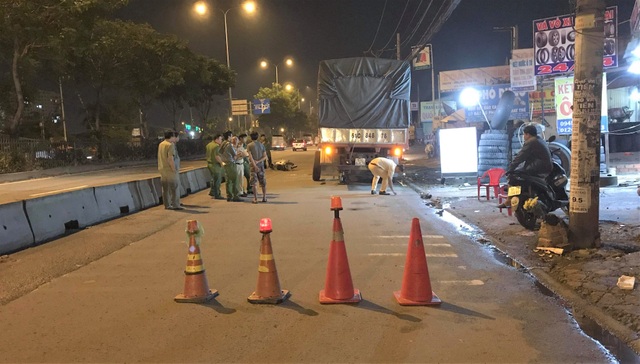 Therefore, the mechanics are Mr. Nguyen Van Thien (born in 1980, in An Giang province) took off the tires, was placed next to the truck to replace the guests, then the man who controlled the motorbike Dream BKS 63F8-7777 arrived, crashing into the tires making Thien fall to the road. Even though the victim was taken to an emergency immediately after, he was still seriously injured.
While the police from the Tam Binh ward and the traffic accident management team (belonging to the district Traffic Police Team Thu Duc) were diverting, inspected the scene to investigate and handle accidents in the opposite direction (Di Binh Chieu Ward, Thu Duc District, hundreds of young people riding motorbikes to cars, cars, and cars, causing disruption. In fact, there are many subjects who still "compare speed", apart from trucks, containers … causing those who witnessed the incident to be very upset.
Dang Le