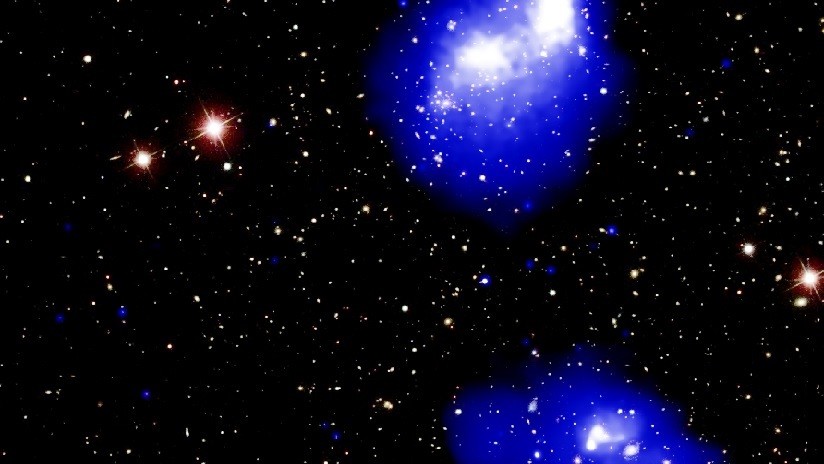 NASA astronomers have shown the rare event of a collision of 4 galaxy clusters to form a 'mega cluster', which will represent "one of the most massive objects in the universe", Chandra Observatory reported on October 24. These findings were made possible by observatory data, as well as information provided by other telescopes.
The phenomenon, which represents two pairs of colliding galaxy clusters directed at each other, was detected in the Abell system 1758, about 3,000 million light years from Earth.
At the same time, X-rays from the Chandra telescope allow us to estimate that the groups in the group observed at the top of the image move on a speeds between 3 and 5 kilometers per hour.
From the observatory they detailed that clusters of galaxies represent clusters of hundreds or, even in some cases, even thousands of galaxies, They also contain a lot of invisible dark matter and hot gas. This larger structure is held together by gravity.
If you like it, share with your friends!
Source link