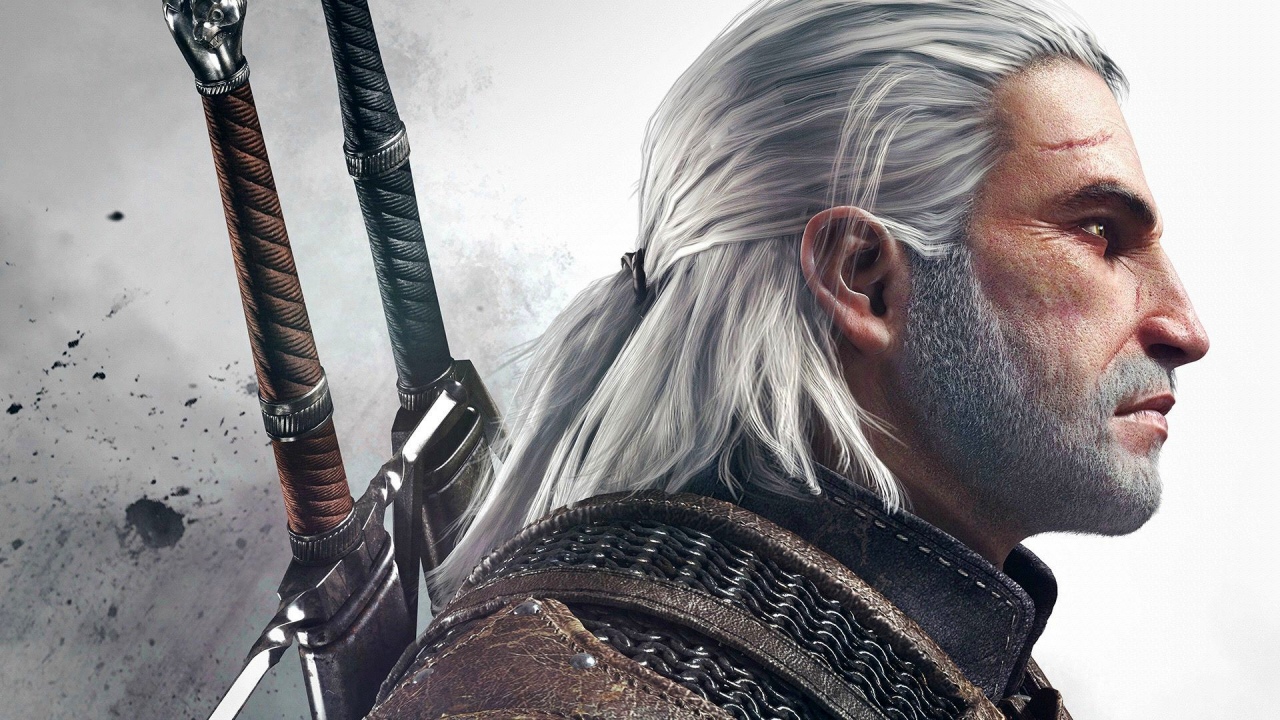 La aventura de Geralt de Rivia se acaba de estrenar esta semana en la consola japonesa.
Por 49.99 dlares, los usuarios de Nintendo Switch fanticos de las aventuras de Geralt de Rivia pueden hacerse con un mando Pro personalizado con motivos de The Witcher 3: Wild Hunt – Complete Edition para la consola japonesa.
Con licencia oficial de Nintendo y de CD Projekt RED, este controlador inalmbrico va Bluetooth de la compaa PowerA garantiza hasta 30 horas de juego mediante dos pilas AA. Como puede verse en imgen, tiene un acabado en color negro con varios detalles de la premiada produccin del estudio polaco as como la cruceta en rojo. Los Interesados pueden reservar yes el mando desde la web official.
RED Projekt CD lanz el videojuego este pasado martes. Si te interesa saber ms, yes puedes leer el analysis by The Witcher 3 the Nintendo Switch.
Mas Sobre: The Witcher 3, Nintendo Switch y Mandos.
var adUnits = [{'bids': [{'bidder': 'appnexus', 'params': {'placementId': '15051556', 'reserve': 0.5}}, {'bidder': 'rubicon', 'params': {'accountId': '11188', 'floor': 0.5, 'siteId': '240426', 'zoneId': '1205974'}}, {'bidder': 'criteo', 'params': {'zoneId': '1388788'}}, {'bidder': 'smartadserver', 'params': {'bidfloor': 0.5, 'domain': '//prg.smartadserver.com', 'formatId': '73987', 'pageId': '1045638', 'siteId': '285283'}}, {'bidder': 'ix', 'params': {'siteId': '345900', 'size': [970, 250]}}, {'bidder': 'ix', 'params': {'siteId': '345900', 'size': [980, 90]}}, {'bidder': 'ix', 'params': {'siteId': '345900', 'size': [970, 90]}}], 'code': 'dfp-masthead', 'mediaTypes': {'banner': {'sizes': [[970, 250], [980, 90], [970, 90]]}}}, {'bids': [{'bidder': 'appnexus', 'params': {'placementId': '15051576', 'reserve': 0.5}}, {'bidder': 'rubicon', 'params': {'accountId': '11188', 'floor': 0.5, 'siteId': '240426', 'zoneId': '1205976'}}, {'bidder': 'criteo', 'params': {'zoneId': '1388792'}}, {'bidder': 'smartadserver', 'params': {'bidfloor': 0.5, 'domain': '//prg.smartadserver.com', 'formatId': '73988', 'pageId': '1045638', 'siteId': '285283'}}, {'bidder': 'ix', 'params': {'siteId': '345901', 'size': [300, 600]}}, {'bidder': 'ix', 'params': {'siteId': '345901', 'size': [300, 250]}}, {'bidder': 'ix', 'params': {'siteId': '345901', 'size': [300, 300]}}, {'bidder': 'ix', 'params': {'siteId': '345901', 'size': [300, 100]}}], 'code': 'dfp-atf', 'mediaTypes': {'banner': {'sizes': [[300, 600], [300, 250], [300, 300], [300, 100]]}}}, {'bids': [{'bidder': 'appnexus', 'params': {'placementId': '15051597', 'reserve': 0.4}}, {'bidder': 'rubicon', 'params': {'accountId': '11188', 'floor': 0.4, 'siteId': '240426', 'zoneId': '1205978'}}, {'bidder': 'criteo', 'params': {'zoneId': '1388791'}}, {'bidder': 'smartadserver', 'params': {'bidfloor': 0.4, 'domain': '//prg.smartadserver.com', 'formatId': '73989', 'pageId': '1045638', 'siteId': '285283'}}, {'bidder': 'ix', 'params': {'siteId': '345902', 'size': [300, 600]}}, {'bidder': 'ix', 'params': {'siteId': '345902', 'size': [300, 250]}}, {'bidder': 'ix', 'params': {'siteId': '345902', 'size': [300, 300]}}, {'bidder': 'ix', 'params': {'siteId': '345902', 'size': [300, 100]}}], 'code': 'dfp-mtf', 'mediaTypes': {'banner': {'sizes': [[300, 600], [300, 250], [300, 300], [300, 100]]}}}, {'bids': [{'bidder': 'appnexus', 'params': {'placementId': '15051735', 'reserve': 0.3}}, {'bidder': 'rubicon', 'params': {'accountId': '11188', 'floor': 0.3, 'siteId': '240426', 'zoneId': '1206008'}}, {'bidder': 'criteo', 'params': {'zoneId': '1388790'}}, {'bidder': 'smartadserver', 'params': {'bidfloor': 0.3, 'domain': '//prg.smartadserver.com', 'formatId': '73990', 'pageId': '1045638', 'siteId': '285283'}}, {'bidder': 'ix', 'params': {'siteId': '345903', 'size': [300, 600]}}, {'bidder': 'ix', 'params': {'siteId': '345903', 'size': [300, 250]}}, {'bidder': 'ix', 'params': {'siteId': '345903', 'size': [300, 300]}}, {'bidder': 'ix', 'params': {'siteId': '345903', 'size': [300, 100]}}], 'code': 'dfp-btf', 'mediaTypes': {'banner': {'sizes': [[300, 600], [300, 250], [300, 300], [300, 100]]}}}, {'bids': [{'bidder': 'appnexus', 'params': {'placementId': '15051756', 'reserve': 0.2}}, {'bidder': 'rubicon', 'params': {'accountId': '11188', 'floor': 0.2, 'siteId': '240426', 'zoneId': '1206014'}}, {'bidder': 'criteo', 'params': {'zoneId': '1388796'}}, {'bidder': 'smartadserver', 'params': {'bidfloor': 0.2, 'domain': '//prg.smartadserver.com', 'formatId': '75104', 'pageId': '1045638', 'siteId': '285283'}}, {'bidder': 'ix', 'params': {'siteId': '345904', 'size': [980, 90]}}, {'bidder': 'ix', 'params': {'siteId': '345904', 'size': [970, 90]}}, {'bidder': 'ix', 'params': {'siteId': '345904', 'size': [728, 90]}}], 'code': 'dfp-footer', 'mediaTypes': {'banner': {'sizes': [[980, 90], [970, 90], [728, 90]]}}}] var PREBID_TIMEOUT = 2000; var pbjs = pbjs || {}; pbjs.que = pbjs.que || [];
pbjs.bidderSettings = { rubicon: { bidCpmAdjustment : function(bidCpm) { return 0.82 * bidCpm; } }, aol: { bidCpmAdjustment : function(bidCpm) { return 0.80 * bidCpm; } }, smartadserver: { bidCpmAdjustment : function(bidCpm) { return 0.85 * bidCpm; } } };
pbjs.que.push(function() { pbjs.setConfig({ priceGranularity: 'dense' }); });
// amazon !function(a9,a,p,s,t,A,g){if(a[a9])return;function q(c,r){a[a9]._Q.push([c,r])}a[a9]={init:function(){q('i',arguments)},fetchBids:function(){q('f',arguments)},setDisplayBids:function(){},targetingKeys:function(){return[]},_Q:[]};A=p.createElement(s);A.async=!0;A.src=t;g=p.getElementsByTagName(s)[0];g.parentNode.insertBefore(A,g)}('apstag',window,document,'script','//c.amazon-adsystem.com/aax2/apstag.js');
// initialize apstag and have apstag set bids on the googletag slots when they are returned to the page apstag.init({ pubID: '3500', adServer: 'googletag', bidTimeout: 2e3 });
// request the bids for the four googletag slots var apstagSlots = [ { slotID: 'dfp-masthead', slotName: '/241667871/3DJuegos/homepage/news', sizes: [[1,1], [728,90], [1008,350], [970,250], [980,250], [980,90], [2,1]] },{ slotID: 'dfp-atf', slotName: '/241667871/3DJuegos/homepage/news', sizes: [[300,250], [300,600]] },{ slotID: 'dfp-mtf', slotName: '/241667871/3DJuegos/homepage/news', sizes: [[300,250], [300,600]] },{ slotID: 'dfp-btf', slotName: '/241667871/3DJuegos/homepage/news', sizes: [[300,250], [300,600]] },{ slotID: 'dfp-footer', slotName: '/241667871/3DJuegos/homepage/news', sizes: [[980,90], [970,90], [728,90]] } ];
var bidders = ['a9', 'prebid']; var requestManager = { adserverRequestSent: false, }; bidders.forEach(function(bidder) { requestManager[bidder] = false; }) function _getGPTSlots(apstagSlots) { var slotIDs = apstagSlots.map(function(slot) { return slot.slotID; }); return googletag.pubads().getSlots().filter(function(slot) { return slotIDs.indexOf(slot.getSlotElementId()) > -1; }); } function allBiddersBack() { var allBiddersBack = bidders .map(function(bidder) { return requestManager[bidder]; }) .filter(Boolean) .length === bidders.length; return allBiddersBack; } function headerBidderBack(bidder) { if (requestManager.adserverRequestSent === true) { return; } if (bidder === 'a9') { requestManager.a9 = true; } else if (bidder === 'prebid') { requestManager.prebid = true; } if (allBiddersBack()) { sendAdserverRequest(); } } function sendAdserverRequest() { if (requestManager.adserverRequestSent === true) { return; } requestManager.adserverRequestSent = true; pbjs.adserverRequestSent = true; requestManager.sendAdserverRequest = true; googletag.cmd.push(function() { apstag.setDisplayBids(); pbjs.setTargetingForGPTAsync(); googletag.pubads().refresh(); }); } function requestBids(apstagSlots, adUnits, bidTimeout) { apstag.fetchBids({ slots: apstagSlots, timeout: bidTimeout }, function(bids) { headerBidderBack('a9'); });
pbjs.que.push(function() { pbjs.addAdUnits(adUnits); pbjs.requestBids({ bidsBackHandler: function (bidResponses) { headerBidderBack('prebid'); } }); });
} requestBids(apstagSlots, adUnits, PREBID_TIMEOUT) window.setTimeout(function() { sendAdserverRequest(); }, PREBID_TIMEOUT);
var nugg4webedia=''; var nuggrid = encodeURIComponent(top.location.href); var nuggn = 2069349029; var nuggsid = 919551733; var nuggsub ='//webedia-es'; var nuggscr = document.createElement('script');nuggscr.type = 'text/javascript'; nuggscr.src = nuggsub + '.nuggad.net/rc?nuggn=' + nuggn + '&nuggsid=' + nuggsid + '&nuggrid=' + nuggrid; var n = document.getElementsByTagName('script')[0]; n.parentNode.insertBefore(nuggscr, n);
googletag.cmd.push(function() { var g = '/241667871/3DJuegos/homepage/news'; googletag.pubads().disableInitialLoad(); googletag.defineSlot(g, [[1,1], [728,90], [1008,350], [970,250], [980,250], [980,90], [2,1]], 'dfp-masthead').setTargeting('Pos', ['top']).addService(googletag.pubads());// masthead googletag.defineSlot(g, [[300,250], [300,600]], 'dfp-atf').setTargeting('Pos', ['1']).addService(googletag.pubads()); // mpu atf googletag.defineSlot(g, [[300,250], [300,600]], 'dfp-mtf').setTargeting('Pos', ['2']).addService(googletag.pubads()); // mpu mtf googletag.defineSlot(g, [[300,250], [300,600]], 'dfp-btf').setTargeting('Pos', ['3']).addService(googletag.pubads()); // mpu btf googletag.defineSlot(g, [[980,90], [970,90], [728,90]], 'dfp-footer').setTargeting('Pos', ['footer']).addService(googletag.pubads()); // masthead_footer googletag.defineSlot(g, [[1,1]], 'dfp-thin').setTargeting('Pos', ['thin']).addService(googletag.pubads()); // thin_Banner[624,78] googletag.defineSlot(g, [[1,1]], 'dfp-inread').setTargeting('Pos', ['inread']).addService(googletag.pubads()); // inread googletag.defineSlot(g, [[1,1]], 'dfp-interstitial').setTargeting('Pos', ['interstitial']).addService(googletag.pubads()); // interstitial googletag.defineSlot(g, [[1,1]], 'dfp-oop').setTargeting('Pos', ['oop']).addService(googletag.pubads()); // out_of_page googletag.pubads().enableSingleRequest(); googletag.pubads().setTargeting("console_name", ["pc"]).setTargeting("publisher", ["bandai-namco"]).setTargeting("genre", ["rol","acción-rpg"]).setTargeting('game', ["the-witcher-3-wild-hunt"]).setTargeting('url_sha1', '2559e23aaec3e0d1cd65ef23f104c98455393f8d');
if (Krux.user) googletag.pubads().setTargeting("kuid", Krux.user).setTargeting("ksg", Krux.segments);
googletag.enableServices();
if (typeof NUGGjson === "object") { for (var nuggkey in NUGGjson) { googletag.pubads().setTargeting(nuggkey, NUGGjson[nuggkey]); } }
});
!function(f,b,e,v,n,t,s) {if(f.fbq)return;n=f.fbq=function(){n.callMethod?n.callMethod.apply(n,arguments):n.queue.push(arguments)}; if(!f._fbq)f._fbq=n;n.push=n;n.loaded=!0;n.version='2.0'; n.queue=[];t=b.createElement(e);t.async=!0; t.src=v;s=b.getElementsByTagName(e)[0];s.parentNode.insertBefore(t,s)}(window,document,'script','https://connect.facebook.net/en_US/fbevents.js'); fbq('init','1856413241239828'); fbq('track','PageView');