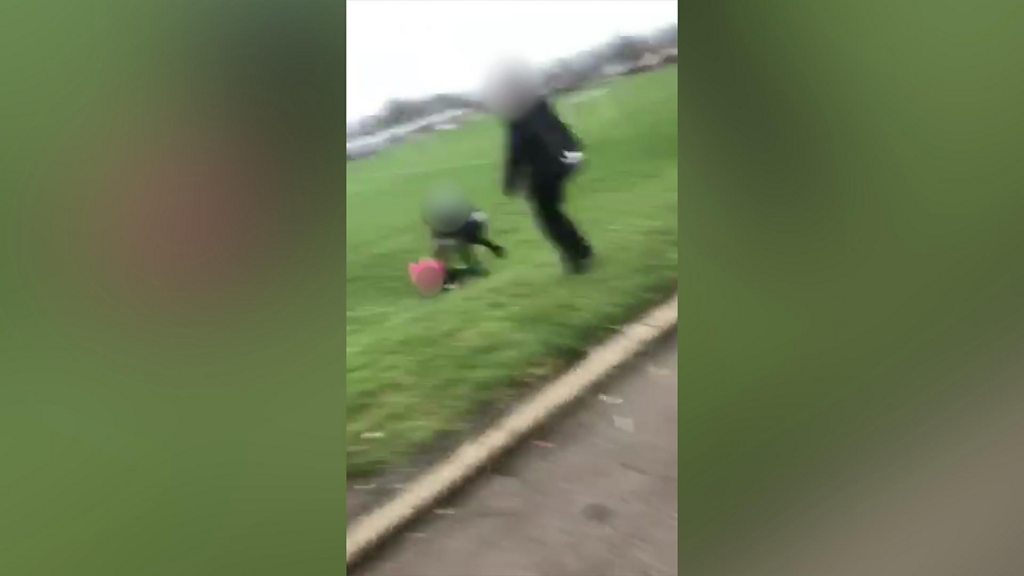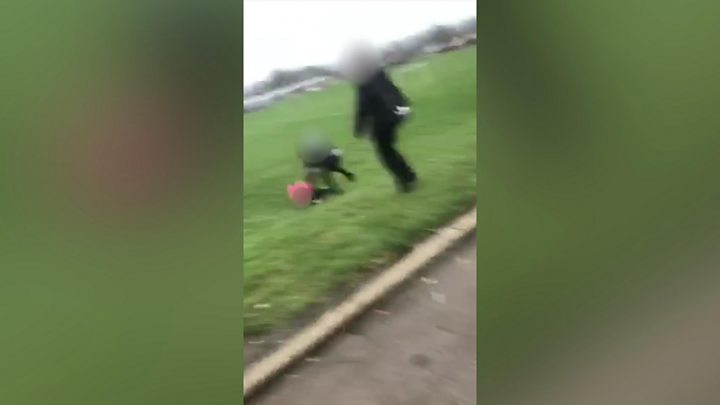 A video appears to show the sister of a Syrian refugee who was attacked at the same school where her brother was attacked has emerged.
Records broadcast online showed the boy, 15, was pushed to the ground at the Almondbury Community School in Huddersfield, West Yorkshire.
A 16-year-old will be charged with an attack.
Further videos of a separate incident allegedly showed the brother was attacked by another student.
The tape showed the girl being pushed from behind, and then pushed to the edge of the grass.
At the end of the clip, he could be seen falling to the ground.
In a statement, the West Yorkshire Police said: "We have been made aware of a video showing a girl being attacked at the Almondbury Community School.
"The incident has not been reported to the police before but we are now in contact with the girl's family who continues to support."
The first video, showing the boy being dragged to the ground before water was poured into his face, was filmed during a lunch break on October 25, said West Yorkshire Police.
His father, who could not be named for legal reasons, told the BBC that the attack had made his son "very psychologically tired".
"Because what happened in the video, my son was destroyed," he said.
"He did not concentrate on his studies. When he slept he woke up saying that they wanted to beat me."
In an interview with ITV News, the boy said that he had gone "feeling like I couldn't study or do my homework".
In a letter sent to parents, the principal Trevor Bowen said: "The safety and welfare of students is our number one priority and I can assure you that this situation is very serious."
An online fundraising page prepared to help a 15-year-old boy and his family have so far raised more than £ 100,000.
Source link