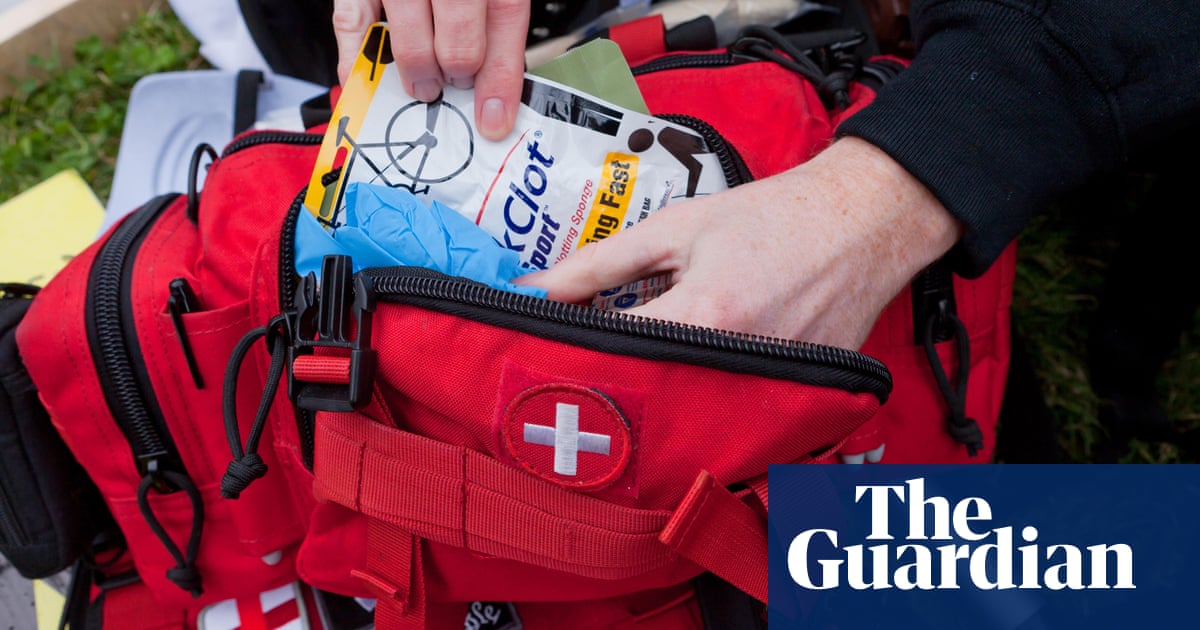 Business leaders and trade unions are calling for mental health to be given the same weight as the first physical assistance in the workplace law.
An open letter urging Theresa May to prioritize promises of the manifesto to act on mental health signed by some of Britain's biggest employers, including Royal Mail, WH Smith, Mace, Channel 4 and Ford, and the Unite union.
May said last year he would shake the provisions of mental health services, which he described as "one of the injustices that are burning in our country".
The letter called on the government to overhaul health and safety regulations to supplement first aid to deal with early signs of mental health problems, as much as handing out bandages or doing CPR.
It is said that the obligation of employers is to "equalize their first aid numbers with physical first aid" and try to "break the stigma of mental health in the workplace".
The letter stated that fees should not be a problem for employers, because mental health problems at work cost the British economy nearly £ 35 billion per year, with 15.4 million workdays lost due to stress, depression or work-related anxiety. He added: "It costs not only financially, because untreated mental health has an impact on one's relationship with friends and family and ultimately their quality of life."
According to Mental Health First Aid UK, a social company that provides awareness training, one in six people of working age will experience mental illness including depression, anxiety or stress related problems – nearly 5 million people.
MHFA says ensuring first aid support for mental health will make a big difference to how overall health is felt. Simon Blake, chief executive, said: "The principle [of physical first aid training] enshrined in work law.
"Just like the first person who might physically know how to use CPR to save someone's life or put someone in a recovery position, the first mental health caregiver also uses a set of skills to guide someone who is struggling or in a crisis to a place of security and support. "
More than 300,000 people in the UK have been trained in mental health first aid, to recognize signs and symptoms of common problems, according to MHFA.
Entrepreneurs who have implemented such training include WH Smith, whose chief executive, Stephen Clarke, signatory to the letter, said: "We call for this legislative change, along with many other prominent companies, because we are very confident that everyone must have access to first aid help for their mental health wherever they work. "
Thames Water, which has more than 350 employees in all of its organizations now wearing green straps identifying themselves as mental health first aid, said they have seen a 75% reduction in stress, anxiety, and depression related to work over the past five years. with more occupational health referrals for stress, anxiety and depression than for physical illness.
A study this year by the Charity Mind shows that almost half of UK workers have experienced mental health problems at their current job. Less than half of them have opened up to their employers, suggesting that as many as one in four workers struggle in silence with issues such as anxiety, stress or depression.
Source link