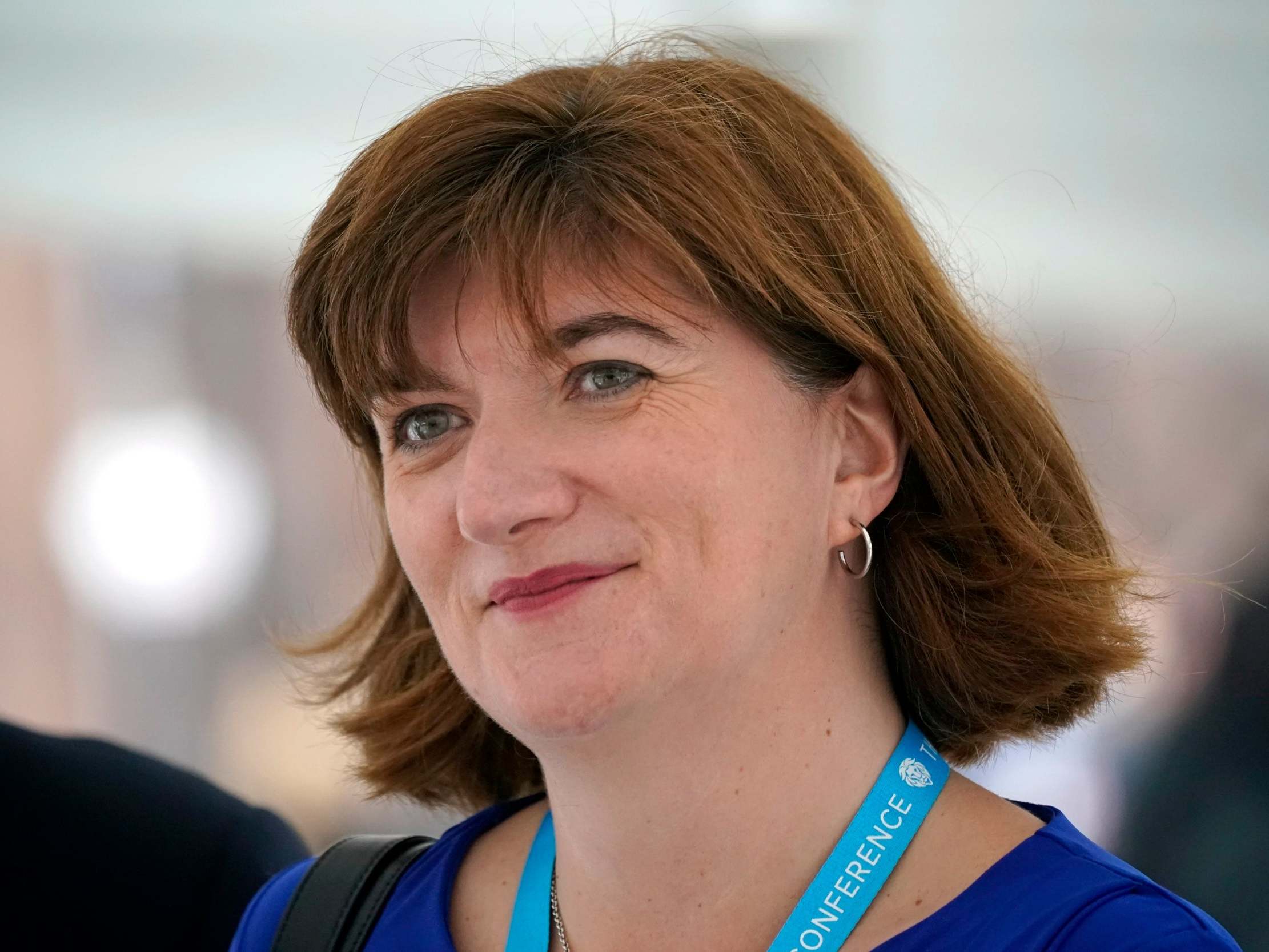 Nicky Morgan, the culture secretary, has announced that she is standing down as an MP.
Announcing her surprise decision to quit, the Loughborough MP turned her guns on her parliamentary colleagues, saying that "doing the job of a modern MP can only be justified if, ultimately, parliament does what it is supposed to do"
The announcement will come as a blow to Boris Johnson given that Ms. Morgan was one of the most high-profile Tory moderates in his government.
We'll tell you what it's true. You can form your own view.
From
15p
€ 0.18
$ 0.18
USD 0.27
a day, more exclusives, analysis and extras.
It is unusual for a serving cabinet of ministers to announce that they will retire from parliament.
The decision follows a number of other "One Nation" Conservatives announcing that they will leave parliament at the 12 December election. Earlier on Wednesday, Amber Rudd, the former home secretary, and David Lidington, the former deputy prime minister, both said they would not be seeking re-election.
Ms Morgan said she had "made the very difficult decision that I can't commit to another five-year term" and that "now is the time for me to stand aside and be at home far more".
In a letter to the chairman of her constituency party, she said serving as an MP had been "the greatest privilege of my life" but added: "The clear impact on my family and other sacrifices involved in, and the abuse for, doing the job of a modern MP can only be justified if, ultimately, parliament does what it is supposed to – represent those we serve in all areas of policy, respect votes cast by the electorate and make decisions in the overall national interest. "
First elected in 2010, Ms. Morgan served as education secretary in David Cameron's government but was sacked by Theresa May in 2016 and became chair of the influential House of Commons Treasury select committee.
She initially supported Michael Gove during the Tory leadership contest but, alongside Ms Rudd, became one of the most prominent members of the One Nation group of Tory MPs to agree to serve in Mr. Johnson's government.
Ms Morgan backed Remain during the 2016 referendum but later became a prominent advocate of the need to deliver Brexit, including leading efforts to find an alternative to the controversial Northern Ireland backstop in an attempt to secure MPs' support for an exit deal.
Earlier in the day, Ms. Rudd, who served as work and pensions under Mr Johnson's secretary before resigning over Brexit, said she would not be seeking re-election as MP for Hastings and Rye.
She said: "I'm not finished with politics, I'm just not standing at this election."
And Mr. Lidington, who was deputy to Ms May before she was forced from the office, said: "After a great deal of thought I have decided not to seek re-election at the forthcoming general election.
"Politics imposes a heavy cost on family and private life. That is not a complaint: people who seek elected offices do so voluntarily.
"But I have come to the conclusion that now is the right time for me to give a higher priority in terms of my time and energy, to Helen and my family who have given unstinting support to me during more than a quarter of a century in the House of Commons. "
Source link