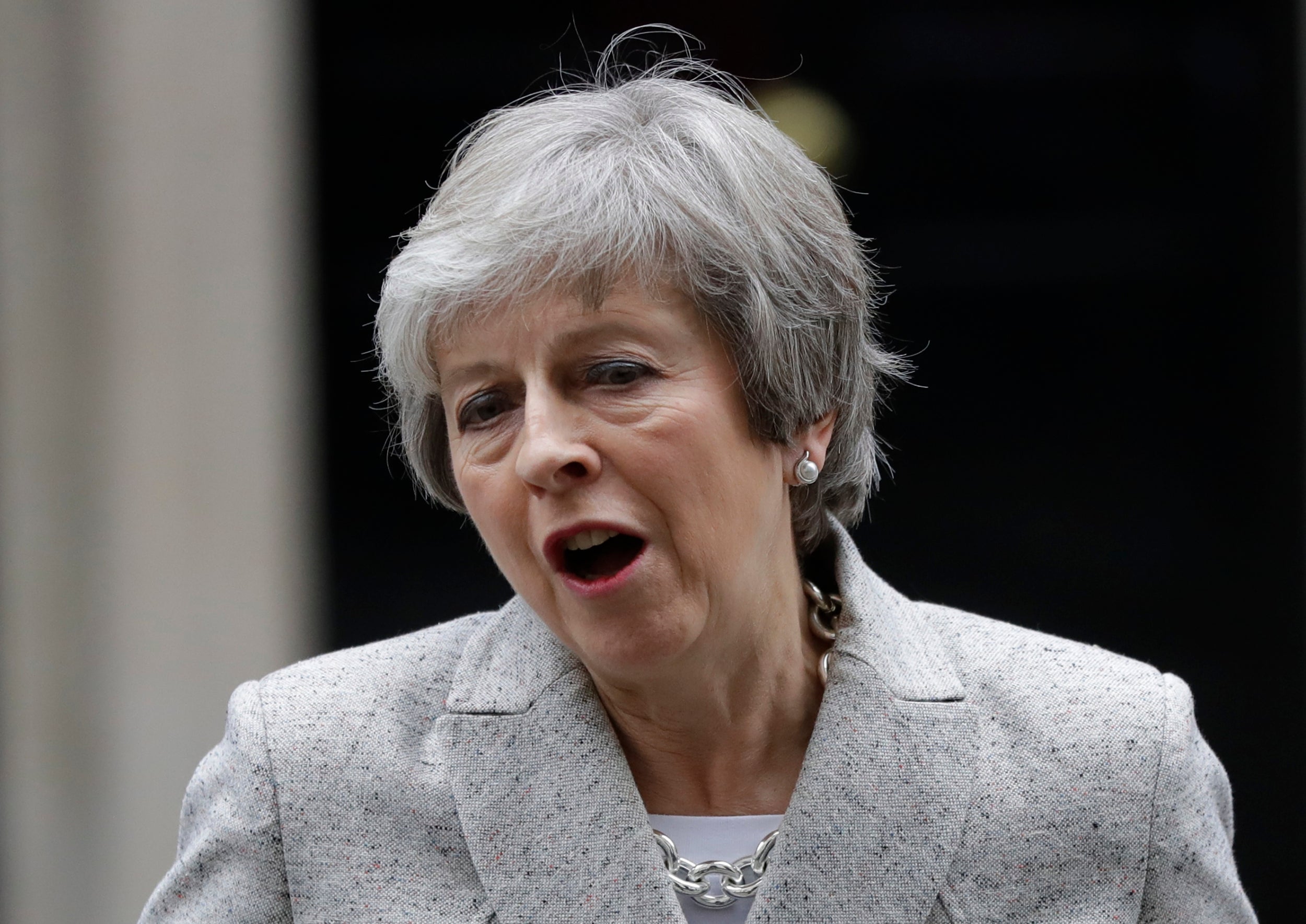 The UK is set to be poorer under each Brexit type according to two major official studies, which were released as Jeremy Corbyn's closest ally said the new referendum now seemed "inevitable".
The pressure to give the British public a Final Statement when leaving the European Union increased after Treasury estimates suggested Theresa May's Brexit deal would leave GDP 3.9 percent lower than if Britain remained in the bloc.
A separate Bank of England study warned of economic disasters in the case of departures without agreements, including an immediate recession, savage, soaring interest rates and tearing down house prices.
Amid gloomy data, shadow chancellor John McDonnell gave the strongest signal that Labor would swing behind people's voices if May May's plans were now blocked by Commons as expected.
The push for a new referendum will increase on Thursday because former Conservative Minister Jo Johnson delivered a speech warning his party faces an armageddon election if it forces Ms May's agreement through.
The prime minister again tried to defend the agreement in parliament because it was criticized by all parties, and he would face further intense beating from the committee of the most senior MPs on Thursday morning.
Government estimates released on Wednesday suggested the UK economy would be 3.9 percent lower in 15 years under Brexit's plan Ms. May – independent experts suggested that the equivalent of £ 100 billion a year or £ 1,000-a-head.
Long-term economic analysis also found wages would be 2.7 percent lower and loans could be pushed up to £ 26.6bn over the same period.
The data highlighted the cabinet's rift, when Mr Hammond acknowledged Britain would be poorer under all Brexit scenarios but official Ms May tried to deny this did not happen because the analysis did not take into account government actions to reduce the negative impact on the economy.
The bleak forecast echoed later in the day by the Bank of England, which showed that under Brexit there was no agreement, the economy could shrink 8 percent in one year, property prices might fall by almost a third, the pound would crash and interest rates soar under the worst scenario.
Brexiteers attacked the data and the bank itself, with Jacob Rees-Mogg saying: "It is not unusual for the Bank of England to discuss the pound and show the governor's failure to understand his role. He was not there to create panic. "
MPs and Treasury Members of the Conservative Committee, Simon Clarke said: "The Bank of England produces estimates that model various possibilities, many of which they themselves say are extreme. This should not be read as a future estimate.
"The fundamental strength of our country is enormous – as the chancellor often says – and we must be sure that we will succeed in any scenario."
But new economic data created a background for interviews with shadow shadow chancellor John McDonnell, who was asked about the party's position in a new referendum.
At a conference in September it was agreed that if a government agreement falls, the Labor Party will seek elections, and if that fails all options will be at the table, including campaigning for a new referendum.
But in a comment that seems further, Mr. McDonnell said: "If [an election] it is impossible, we will call on the government to join us in public voting. "
Asked if it was "inevitable" that there would be another vote, he said: "That's right. Our policy is that if we can't get elections, the other options we keep at the table are the voices of people."
The worker spinners later argued that Mr McDonnell's words did not go beyond the official party position, which also showed there was an alternative to the new referendum, and insisted that the Labor Party did not change.
However, Labor MP Stephen Doughty, who supports the popular vote, said his comments were "very welcome", adding: "It would be better to see this repeated and strengthened because it becomes clearer at the hour where we need a way through this Brexit chaos.
"It is clear that it is the will of Labor Party members and voters throughout the country."
Another Labor Party MP who wants a new vote said: "I don't believe a word he said. It all plays games. "
Independent has launched a campaign for the Final Say referendum on Brexit, which has attracted more than one million supporters so far.
Another backer of a new vote, Conservative MP Mr Johnson, was set to speak on the dangers to his party of pursuing Ms May's deal.
Referring to Tony Blair's landslide victory two decades ago when the Tories lost 178 seats in the Commons, he was to say: "Brexit is seen as a project driven by the Conservative Party and this half-baked worst-of-all-worlds Brexit could trigger an electoral defeat on the scale of 1997 or worse, this 'Tory Brexit' label an albatross around our necks for years to come."
On Thursday morning Ms May will take questions from the Liaison Committee, made up of the chairs of all the Commons select committees, and chaired by Conservative MP Sarah Wollaston – another backer of a people's vote.
The PM will then fly to Argentina for a meeting of the G20 group of nations, where the impact of Brexit on international relations will be discussed in a series of bilateral meetings.
---
The Independent has launched its #FinalSay campaign to demand that voters are given a voice on the final Brexit deal.
Sign our petition here
Source link