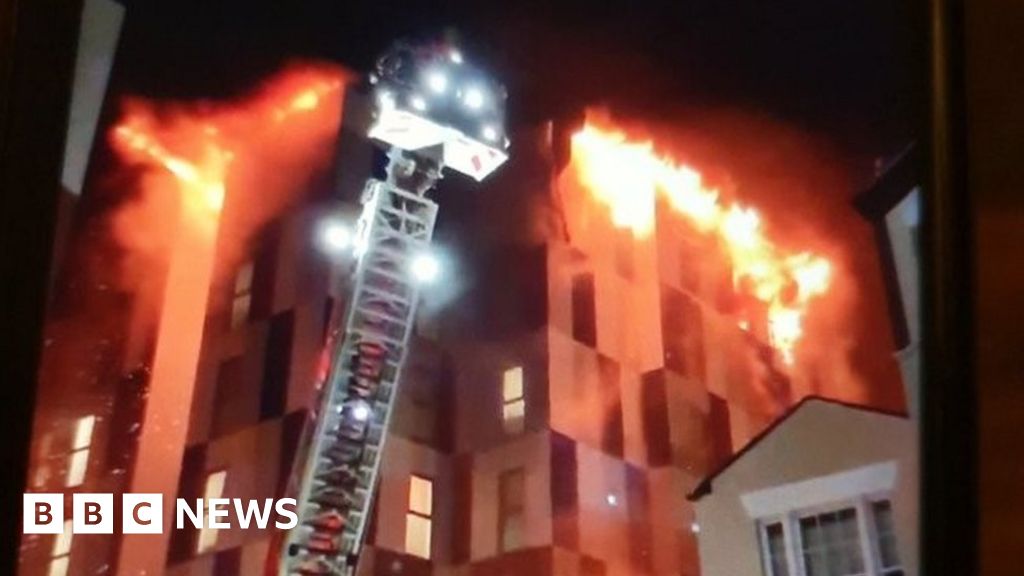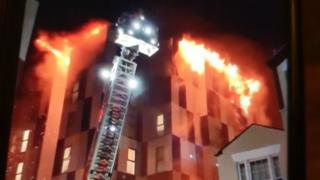 A large fire broke out in a student accommodation block in Bolton.
Police have blocked a number of roads around Bradshawgate in the city and called on people to avoid the area.
A crowd of students has been evacuated from the building. It is unknown if there are injuries.
The Great Manchester Fire and Rescue Service said it was called around 20:50 GMT and 20 engines were currently at the scene.
Videos posted on social media show debris falling from buildings.
The picture shows firefighters cope with a fire coming out of a window on the top floor of a building.
A student tweeted to say he had to leave his belongings "but the main thing is I'm out and I'm safe".
Source link