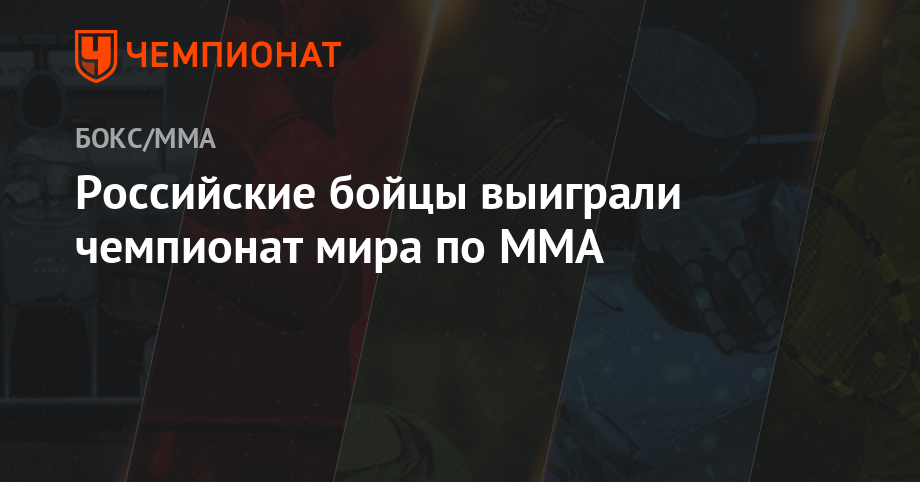 Russia managed to appear at the MMA World Championship with the first, winning five gold and one silver medals. The Russian national team won the first team place.
This year the competition was held in Bahrain receiving special status: for the first time the championship was held in an integrated format under the auspices of two world federations IMMAF and WMMAA. Teams from 52 countries took part in the tournament, which is a record for this competition.
Winner of the tournament on the Russian national team
up to 56.7 kg: Satiev Ruslan;
up to 61.2 kg: Magomedov Sharapudin;
up to 77.1 kg: Islam Bagomedov;
up to 84 kg: Mejidov Jamal;
up to 93 kg: Shahrudinov Magomed.
The Russian national team won the nomination "Team of the Year" at the international Amateur MMA Awards, which was presented at the World Championship.
Source link