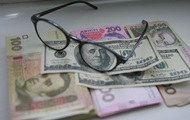 Photo: Korrespondent.net
The SBU revealed a scheme to move $ 17 million from banks abroad
Commercial banks receive credit funds from the National Bank as refinancing, but are brought abroad through fictitious international contracts.
Security Services Ukraine revealed a scheme to allocate $ 17 million by commercial bank owners and their further withdrawal abroad. This was reported by the SBU press service on Wednesday, June 12.
The money was received from the NBU as refinancing. To make a deal, the owners of a private joint-stock company entered into a fictitious international contract with an offshore structure and transferred money there because of payments for the supply of equipment. To avoid currency controls and tax audits, entrepreneurs use controlled commercial banks, which are now in the process of liquidation.
"To avoid tax and compulsory payments to the state budget of Ukraine, representatives of commercial structures extend the terms of payment for foreign exchange contracts by entering false information in financial documentation. At the conclusions of specialists, transactions result in damage to the state in the amount of more than 436 million UAH." listed in the press service.
The SBU raised suspicions with the head of the PJSC. Investigations and operational actions regarding other people involved in the waste of NBU refinancing funds continue.
Bank assets transferred to the management of the National Agency of Ukraine for the identification, search and management of assets obtained from corruption crimes.
Previously, the EU had included 15 countries in the "blacklist" of offshore companies.
News from Correspondent.net on Telegram. Subscribe to our channel https://t.me/korrespondentnet
Source link