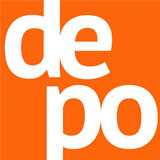 At Belarus' main concert venue, "Minsk-Arena", this weekend ended the final of the children "Eurovision-2018"
The competition was attended by 20 countries, according to Depo.
The motto of competition is the phrase Light Up, or "Spark!"
The results of the voting from the audience and the jury members deviated.
The third place was taken by an Australian representative, who for a long time led the jury in voting, but received a low rating from the audience.
The second place was taken by a duet from France. Children receive high marks from the audience, while the jury does not give them very high scores.
The first place for the first time in the history of participation in Eurovision children and adults was taken by Poland. The highest score – 136 – the audience gives Roxane Vegil. The young singer won the competition with 215 points.
Eurovision Junior will be held by Poland next year.
Ukraine in the Eurovision-2018 finals were represented by 11-year-old Daria Krasnovetskaya with the song Say Love. He took first place and took fourth place in accordance with the results of the jury and audience voting.
Among the competition participants are two players who are familiar to Ukrainian audiences. Kazakhstan was represented by the winner of Danelia Tuleshova's "Voice of the Country" event. Belarus is represented by Daniel Yastrembsky, who is familiar to TV viewers in the "Ukraine Has Talent" and "Voice of the Country" shows.