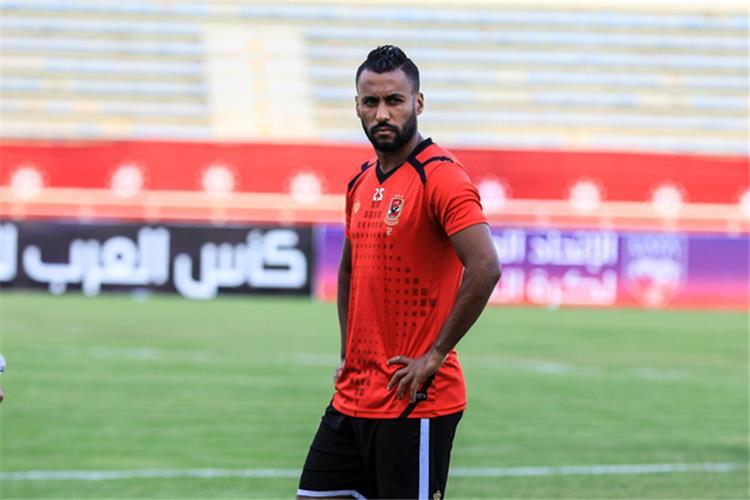 [ad_1]

Hossam Ashour, leader of the Expert, stressed the state of great focus on technical staff and team players for the upcoming match against Esperance in the African Champions League final.
Al-Ahly faces Esperance at 9:00 on Friday in the final leg of the continental championship, which is scheduled for the Rades stadium.
"We are in the final against Esperance to avoid receiving any goals according to coach Patrice Cartieron's instructions," Ashour told FIFA.com.
"We competed with Esperance very much throughout the match and even the coach warned us very much against conceding goals. However, the wind came in what the ship didn't want and we received a goal that would make the mission a little difficult in the return match."
"Al-Ahly's defense will be a real test, especially since Esperance has special weapons in the attack, such as Anis Al-Badri, Youssef Blaili and Taha Yassin Al-Khneissi, who scored four full in Primera Liga matches in the semi-finals."
"We did not win the CAF Champions League despite winning Esperance 3-1, we will play the second round at Rades, which was a very unsatisfying match, because the Tunisian team managed to score in our goal."
"We have a full week to prepare for the second leg and we are trying to focus on that match to win and win the title," Ashour said.
Ashour said he was optimistic that the team would achieve positive results and return to the continental trophy platform after their absence since 2014.
Morocco's Waleed Azarou was postponed due to suspension by KAF, in addition to Mumin Zakaria, Mohamed Najib, Ahmed Fathi and Hisham Mohamed.
"The second round, which will be decisive and difficult, remains, and I hope we will succeed and return from Tunisia."
[ad_2]

Source link