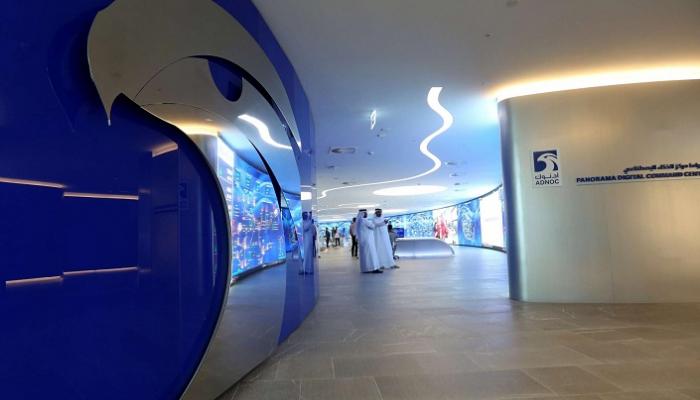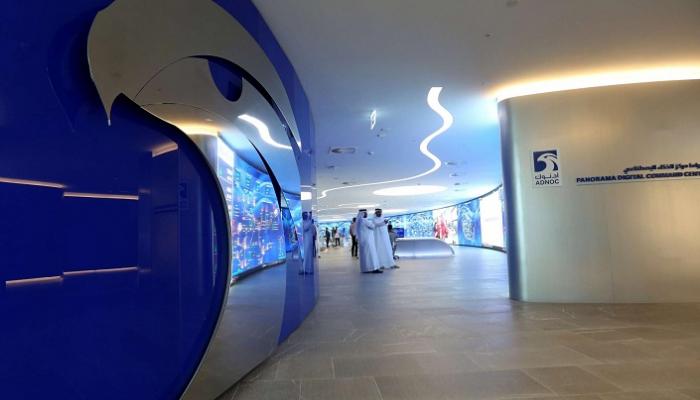 Al Watan Fund has signed a strategic partnership agreement with ADNOC to enhance cooperation and work together to invest in national talent, improve its skills and encourage innovation among young people, in line with the vision of good leadership and the government's drive to build a knowledge-based economy.
The partnership agreement provides ADNOC to support the Al Watan Fund in implementing its strategic initiatives to explore national talent in the Abu Dhabi Emirate and the Dhafra region in general, and contribute specifically to the UAE Programmer Program.
Under the partnership agreement, the area targeted by the UAE Program Program will be expanded to include the Dhafra area in Abu Dhabi, which will contribute to achieving its goal of enabling nearly 500 students in community schools in Dhafra to acquire technology and programming skills and applications in various field. With the aim of the development strategy in the country, where the development of human resources is the main pillar.
Dr. Sultan bin Ahmed Al Jaber, State Minister and Executive Chairman of the Abu Dhabi National Oil Company (ADNOC) and his group of companies said that this was in line with the leadership's direction to support efforts to build and develop young people's abilities and provide them with expertise that enabled them to use modern technology and invest it in the best way in various fields. To support the UAE Programmer's initiative and to enable more students to master advanced programming and programming languages. The program is in line with ADNOC's 2030 integrated strategy for intelligent growth and community efforts to disseminate Jia knowledge and technology and investment in education, research and support for development and improvement from local talent.
"This innovative initiative is in line with Emirates Artificial Intelligence Strategy in percentage of the United Arab Emirates 2071. We are proud to contribute to the expansion of this project at Dhafra to improve technical skills of students in the UAE and expand learning opportunities for the new generation.
The UAE Programmer Program will be launched at Dhafra in November 2018 with support from ADNOC and in collaboration with academic partners from the Ministry of Education, Education and Knowledge and the Ajmer Dark Mater Talent Management Foundation through community schools in Medina Zayed, Liwa, Port, Ghayathi and goods.
"We continue our quest to explore competencies, develop their skills, abilities and skills to be fully prepared to meet future career needs. The launch of the UAE Programmer Program in Al Dhafra is part of our efforts to reach the UAE," said Dhahi Khalfan Tamim, Chair of Watan Fund. To create an enabling environment that meets their concerns and enables them to let go of their creative potential to be fully prepared to lead, encourage the development process and continue to build a sustainable knowledge economy based on innovation and technology to achieve the happiness and welfare of community members and future generations ".
The team praised ADNOC's efforts and its contribution to generation competency preparation that is different in various fields and its main role in supporting the country's development process and its focus on supporting and developing generations of young people who are aware of the requirements of success and innovation through the youth development and training programs ADNOC; In addition to the establishment of ADNOC Youth Council, which is an initiative aimed at developing their leadership abilities and strategically enhancing their ideas that contribute to increasing competitiveness to achieve national goals to reach the world. UAE status in all fields.
For the part, Dr. Ali Rashid Al Nuaimi, Head of the Department of Education and Knowledge in Abu Dhabi, emphasized the sharpness of the Department to prepare generations who are qualified to address modern change and provide them with advanced skills that enhance their creative thinking, teamwork and problem solving through the provision of several initiatives adopted by Department, through which we encourage them to participate in local and international programs that contribute to motivating them towards integrated creative activities to prepare them for the future labor market.
Dr. Rashid Al Nuaimi added that this program would provide opportunities for our students in community schools in Al Dhafra to learn about the latest technology and programming fields and to develop their skills. He praised the efforts made by ADNOC and the Al Watan Fund to support students and encourage them to innovate and develop the existing economy. About knowledge.
To this end, Al Watan Fund collaborates with LEGO Innovation Labs at the ADNOC school, which will enable more than 6,000 students in the ADNOC school to develop programming skills, robotics and science, technology and mathematical exploration. This will reflect the Lego innovation lab to see good leadership to be included in the Education curriculum for the most important technological output, such as artificial intelligence and predictive data platforms.
ADNOC's CSR strategy is in line with its vision and aspirations to build a modern science-based education system by focusing on science, technology, engineering and mathematics, empowering the younger generation, improving the quality of people's lives, and implementing programs to train cadres capable of meeting the future needs of all sectors business. In the UAE.
Since the beginning of this year, 810 students have been trained in a number of UAE emirates by developing participants' abilities and instilling modern knowledge and language through the provision of theoretical education programs through a series of classroom lectures and educational programs using the internet, applied to program design skills.
The UEA Programmer Program is an initiative of the Al Watan Fund for Youth and a product of collaboration between Emirates University, Ajman Digital Government, Emirates Vision, Dark Mater and Ajyal Talent Management. The aim is to prepare a generation of technologists.
Source link