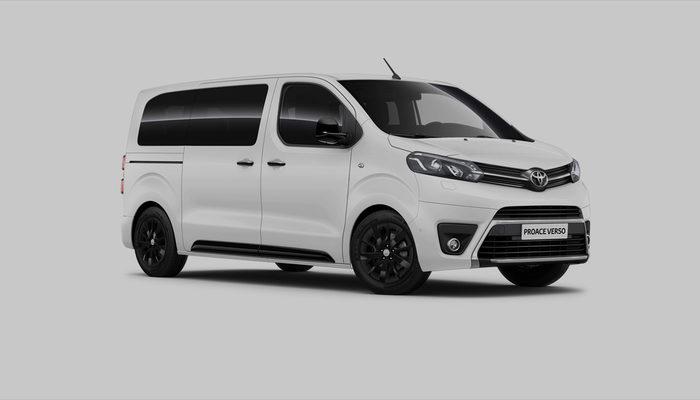 According to Toyota, the 17 percent growth in the past 3 years shows the growth of the structured market of European light commercial vehicles, said the new "Toyota Professional" brand.
With this new brand, Toyota targets 50 percent growth in the European light commercial vehicle market in 2020 and annual sales of 100 thousand light commercial vehicles. This goal will also be supported by an even stronger range of light commercial products.
SPECIAL FOCUS ON COMMERCIAL VEHICLES
With a brand new strategy, "Toyota Professional" launched Toyota, this initiative, the brand will focus exclusively on light commercial vehicles.
The new Toyota light commercial vehicle center will offer an exclusive customer experience. This will include a new commercial vehicle showroom concept that is lightweight, a complete vehicle display, a website created specifically for professionals and users of commercial vehicles.
EXTENDED PRODUCT RANGE
With the new restructuring, sales of Toyota PROACE CITY will begin in 2020 and this model will join the legendary Hilux pick-up model with PROACE Van to expand the range of Toyota's light commercial products. In this way, Toyota will handle 75 percent of the segment of light commercial vehicles in Europe with its PROACE models.
Toyota, which will enter this segment as a different and attractive option with PROACE CITY, aims to increase 37 percent of its market share in the market for light commercial vehicles in Europe with new models.
PROACE CITY AND 100 PERSENT ELECTRIC PROACE
PROACE CITY stands out with its distinctive design and stands out as one of the rare models that can carry two Euro pallets with practical payloads and large loading areas. PROACE CITY can meet all types of business needs with different loading and seat configurations and different engine options.
The passenger version is available with 5 or 7 seats. PROACE CITY's outstanding loading capacity is 3.3 cubic meters in short models and 4.3 cubic meters in the long version with the Smart Cargo option. Automatic manual or 8 speed transmission options are also available.
Concerns about climate change and air quality have led to the introduction of new regulations in many cities in Europe, while Toyota is preparing to offer a 100 percent electric version of the PROACE and PROACE CITY models to meet this need.
COMPACT, PRACTICAL, COMFORTABLE AND VARIOUS DESIGNS
PROACE CITY also features an eight-inch touch screen, such as MirrorLink, Apple CarPlay and Android Auto. The navigation and online features can be accessed from here, and features such as voice commands are also available. The PROACE CITY also shows important details such as speed limits and navigation to the driver on a reflective glass screen.
Toyota PROACE CITY also does not compromise on security. PROACE CITY has a series of enhanced safety features in both the glass and panel van versions. Features include the Front Collision Avoidance System, Traffic Sign Recognition System, Track Guard Assistant, Adaptive Cruise Control System and driver fatigue warning system.
"WE WILL MAKE OUR CLAIM"
The statement given to the view of Toyota Turkey Marketing and Sales, Inc. Senior Manager (CEO), Ali Haydar Bozkurt, the new structure of "Toyota professionals" from allegations of light commercial vehicles on the market said they were put in a very strong way, "explained the vehicle segment commercial with potential and in our decade it was the area we planned to be able to fulfill 11 percent of this segment with Hilux in Turkey, Proair thought, with Proair by CITY and Hilux now it would increase to 75 percent, sitting around 180-200,000 had a vehicle market light commercial in Turkey As Toyota, our biggest added value in this market is our seamless product line with our existing customer data and portfolios. We plan to serve by evaluating standards in our existing dealer network. "using phrases.
Bozkurt stated that they aim to fulfill all expectations and to get a significant share in the market with new PROACE models.
"This passenger segment is all new business in addition to the car business. We view Toyota in Turkey as such. Aftermarket with business sales channels is also very important. Because if the wheel rotation in this segment is from commercial vehicle owners or will be recovered from job users. because we know that car owners continue to be the fastest way to service receivables system development work, we will be with our customers in this process, we are in preparation for 360. Since the first quarter of 2020, Turkey will enter the market of our new model, Hilux which will then be our driving force in our sales in the light commercial vehicle market. "
(A A)
Source link