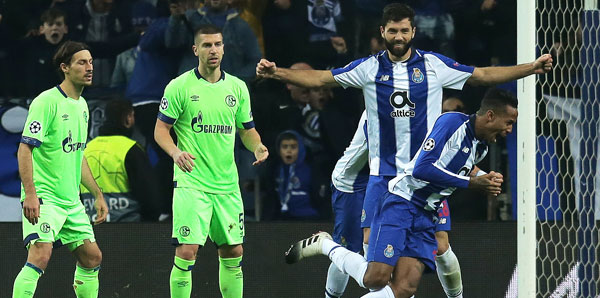 The Champions League group stage, 5th week group A, B, C, and D are played at 23.00 at 18.00 ending with the match.
Group A on the German side Borussia Dortmund, guests from the Belgian club representatives, the remaining 0-0.
Borussia Dortmund, who increased the score to 10, were led by Atletico Madrid to the last 16 and Club Brugge to the UEFA Europa League.
Barcelona in Group B beat PSV 2-1. Lionel Messi and Gerard Pique scored from the Spanish team, while Luuk de Jong recorded the only goal from the Dutch representative.
With this result, Barcelona, ​​13 points to complete the group with the last 16 rounds remain. PSV ended the group with 1 point and completed the European arena.
Another player in the struggle of the Istanbul Inter Tottenham group 80 minutes, 1-0 & # 39; Christian Eriksen's style & # 39; passed. The team will be on top of two teams with 7 points each, and will be known after the last match in the group.
In group C, where the competition was held, the French team Paris Saint-Germain (PSG), hosted Liverpool's representatives from England. Liverpool's only goal, a 45 minute 1 penalty was sent to James Milner's network.
Neymar, a goal scored by the Champions League, the most Brazilian soccer player has become.
Other representatives from the group in Italy, Napoli, the Serbian Red Star team in the 11th minute Marek Hamsik, 33 and 52 minutes, Dries Mertens's net beat the net 3-1.
Following this result, Napoli are leaders with 9 points in Group C, PSG is the second with 8 points, third Liverpool with 6 points and Kızılyıldız is the last with 4 points. The team that goes to the top round and European League visa, will be clear after the last match.
In Group D, Porto's leading Portuguese team beat Schalke 04, which he hosted, 3-1 with Eder Militao, Jesus Corona and Moussa Marega. The only German representative goal, a Nabil Bentaleb penalty was recorded.
The group scored 13 points for Porto and 8 points for Schalke 04's last 16 rounds.
The most important organization of European football at club level, the matches of the 5-week UEFA Champions League are as follows:
Group A
Atletico Madrid (Spain) – Monaco (France): 2-0
Borussia Dortmund (Germany) – Club Brugge (Belgium): 0-0
Group B
Tottenham Hotspur (United Kingdom) – Inter (Italy): 1-0
PSV Eindhoven (Netherlands) – Barcelona (Spain): 1-2
Group C
Napoli (Italy) – Red Star (Serbia): 3-1
Paris Saint-Germain (France) – Liverpool (United Kingdom): 2-1
Group D
Lokomotiv Moscow (Russia) – Galatasaray: 2-0
Porto (Portugal) – Schalke 04 (Germany): 3-1