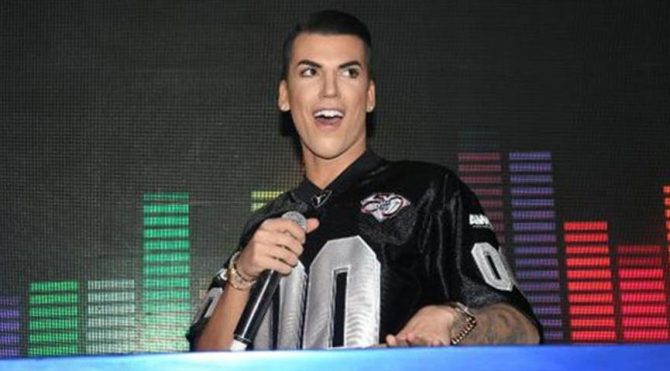 The social media phenomenon Kerimcan Durmaz, artist Arto & Yu Sarallar criminal organization complained to the judge who allegedly complained. Durmaz, identification at the beginning of the trial, monthly income of 50 thousand to 80 thousand TL has changed between words.
DJ Kerimcan Durmaz, who was tried for threatening Harutyun Dalga, known as Arto, who shared social media about him, Savaş Sarmusak, one of the leaders of the Sarallar criminal organization, went to the judge. Istanbul 16 High Criminal Court, defendants Kerimcan Durmaz and Sarmusak Sarmusak, other defendants and their attorneys attended the trial.
"I'm not guilty"
Defendant Kerimcan Durmaz stated that he was a high school graduate, he was a DJ and his monthly income ranged from 50 thousand to 80 thousand TL in identification made at the beginning of the trial. This happened because he loved me and felt sorry for me because of the friendship between us. But I did not know that. I did not know about the words Arto said. I did not make such a request. I did not tell you. In the indictment, telephone conversations between me and Savaş were included in the daily program. I'm not guilty ".
"OUR SPEECH IS RIGHT"
Savas Sarmusak said he spoke with Kerimcan Durmaz on the phone and said, "Our speech was correct but not for threats or similar purposes. I did not send anyone to threaten Arto. Our conversation with Kerimcan was about the stage in Trabzon. I told him that it would not be there is nothing about the scenes in Trabzon, "he said.
After receiving statements from other defendants and their lawyers, the court delegated an interim decision and issued a report that the victim had reported that Arto was abroad.
indictment
The indictment prepared by the Istanbul Public Prosecutors' Office, Kerimcan Durmaz is known for social media because the public and Arto Harutyun Dalga are known for their share of social media tools because their inconveniences about organizations wishing to prevent them from sharing are noted.
In the indictment, the suspected leader of the organization Kerimcan Durmaz 'ın Azmettirmesi, Savas Sarmusak and the manager of the organization Serdar Sarmusak' ın threatened victims who were said to be Arto 'yı. Arto, including 3 suspects in the victim's capacity, the leaders of the organization, including Sarmusak Sarmusak and Kerimcan Durmaz 14 people took part in the capacity of the suspect.
The indictment requested that the defendant Kerimcan Durmaz be sentenced to a prison term of 2 to 5 years because of the threat of technical security through perseverance suç. IHA