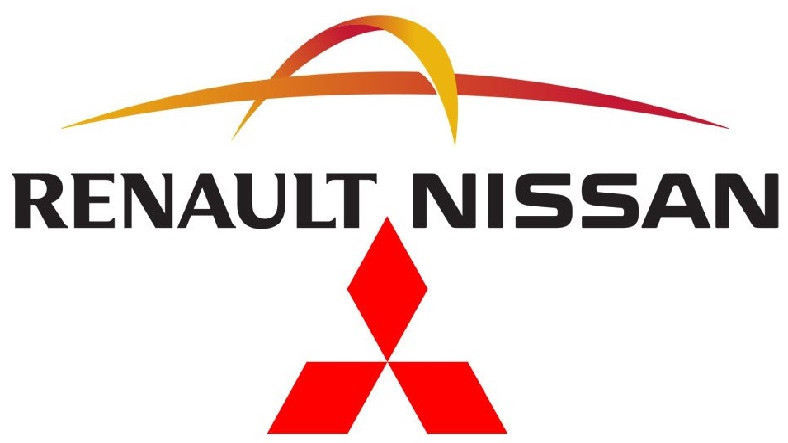 [ad_1]

The French government wants Renault to join Nissan, a shareholder of 43.3%.
According to the head of French Japanese media, former Nissan Carlos GhosnAfter the arrest of Renault and Nissan wanted to unite. However, according to the French economy minister, such changes have not been submitted.
Ghosn was the chief of fees for the alliance of Nissan, Renault and Mitsubishi before he was arrested for financial misuse in November.
Kyodo News KyAccording to the French government, the manager of Renault Martin VialDelegates, including in Japan, asked Japan to speak with Japanese officials.
The French government is Renault's biggest shareholder, and Renault owns 43.3% shares in Japanese car manufacturer Nissan. Nikkei & # 39;Renault also wants to determine Nissan's president.
But not like this report, the French Minister of Economy Bruno Le Maire, Le Journal du Dimanche the newspaper in an interview, he said.
Stable relationship
The G20 Summit was held in Argentina last month Macron and Shinzo Abe, all three agreed to continue stable alliance relations. Abe, in his speech at the summit, emphasized the importance of maintaining a stable relationship Ab.
However, Kyodo said the Japanese Prime Minister decided that private companies must decide on the fate of the group and that the government should not take up the task of developing alliances, according to a senior government official.
TAKE YOUR FLOWER
The Udemy Course You Can Learn Complete Java for Start Programming is £ 24.99 instead of 409 TL
$ (Function () {
// Facebook window.fbAsyncInit = function () { fb.init ({ appId: & # 39; 1037724072951294 & # 39 ;, xfbml: true, version: & # 39; v2.5 & # 39; }); };
(function (d, s, id) { var js, fjs = d.getElementsByTagName[0]; if (d.getElementById (id)) {return;} js = d.createElement (s); js.id = id; js.src = "http://connect.facebook.net/en_US/sdk.js"; fjs.parentNode.insertBefore (js, fjs); } (document, & # 39; script & # 39 ;, & # 39; facebook-jssdk & # 39;));
$ (& # 39; Body & # 39;). Ten ({ click: function () { // save button facebook ajax If fb.xfbml.p (); } }, & # 39; .facebook-save & # 39;);
// share the scroll if ($ (& # 39 ;. content-sticky & # 39;). length> 0) { if ($ (window) .width ()> = 768) { $ (window) .on (& # 39; scroll & # 39 ;, function () { have scrollTop = $ (this) .scrollTop (); $ (& # 39; articles & # 39;). each (function () { if (scrollTop> = ($ (this) .find (& # 39;. content-body & # 39;). offset (). top - 76)) { $ (This) .find (& # 39; Sticky-fill. & # 39;) AddClass (& # 39; sticky & # 39;); (($ (this) .find (& # 39; content-body & # 39;). offset (). top + $ (this) .find (& # 39;. content-body & # 39;). height ( ) - ($ (this is .find (& # 39; content-sticky & # 39;). height () + 92))) { $ (This) .find (& # 39; Sticky content. & # 39;) RemoveClass (& # 39; sticky & # 39;); $ (this) .find (& # 39 ;. content-sticky & # 39;). css (& # 39; & # 39;: & # 39; 0px & # 39;, & # 39; top & # 39;: & # 39; auto & # 39;}); } others { $ (This) .find (& # 39; Fill-sticky & # 39;). AddClass (& # 39; sticky & # 39;). Css ({ & # 39; bottom & # 39 ;: & # 39; start & # 39 ;, & # 39; top & # 39 ;: & # 39; 76px & # 39; }); } } others { $ (this) .find (& # 39 ;. content-sticky & # 39;). removeClass (& # 39; sticky & # 39;). css (& # 39; & # 39;: & # 39; auto & # 39;, & # 39; top & # 39;: & # 39; 0 & # 39;}); } }); }); } }
// share click $ (& # 39; Body & # 39;). Ten ({ click: function () { var $ this = $ (this), dataShareType = $ this.attr (& # 39; data-share type & # 39;), dataType = $ this.attr (& # 39; data type & # 39;), dataId = $ this.attr (& # 39; data-id & # 39;), dataPostUrl = $ this.attr (& # 39; data-post-url & # 39;), dataTitle = $ this.attr (& # 39; data-title & # 39;), dataSef = $ this.attr (& # 39; data-sef & # 39;);
switch (dataShareType) { letter & # 39; facebook & # 39 ;: fb.u from ({ method: & # 39; share & # 39 ;, href: dataSef, }, function (response) { if (response &&! response.error_message) { updatehit (); } });
break;
Case & # 39; twitter & # 39 ;: shareWindow (& # 39; https://twitter.com/intent/tweet? via = webtekno & text = & # 39; + encodeURIComponent (dataTitle) + & # 39;% E2% 96% B6 & # 39; + encodeURIComponent (dataSef )); updatehit (); break;
letter & # 39; gplus & # 39 ;: shareWindow (& # 39; https: //plus.google.com/share? url = & # 39; + encodeURIComponent (dataSef)); updatehit (); break;
letter & # 39; letter & # 39 ;: window.location.href = 'mailto:? subject = & # 39; + encodeURIComponent (dataTitle) + & # 39; & body = & # 39; + encodeURIComponent (dataSef); // updatehit (); break;
letter & # 39; whatsapp & # 39 ;: window.location.href = & # 39; whatsapp: // send? text = & # 39; + encodeURIComponent (dataTitle) + & # 39;% E2% 96% B6 & # 39; + encodeURIComponent (dataSef); updatehit (); break; }
shareWindow function (url) { window.open (url, "_blank", "toolbar = yes, scrollbars = yes, can be resized = yes, top = 500, left = 500, width = 400, height = 400"); }
updateHit function () { $ Ajax ({ type: "POST", url: PostUrl data, data: {contentId: dataId, contentType: dataType, shareType: dataShareType}, success: function (data) {
if ($ (& # 39 ;. video-showcase & # 39;). length> 0) { var $ container = $ (& # 39; video-showcase & # 39;); } else if ($ (article[data-id="' + dataId + '"]& # 39;). Length> 0) { var $ container = $ (& # 39; article[data-id="' + dataId + '"]& # 39;); } else if ($ (& # 39 ;. wt-share-item[data-id="' + dataId + '"]& # 39;). Length> 0) { var $ container = $ (& # 39; wt-share-item[data-id="' + dataId + '"]& # 39;); } others { $ container = null; }
// var $ container = dataType == & # 39; video & # 39 ;? $ (& # 39; video-showcase & # 39;): $ (& # 39; article[data-id="' + dataId + '"]& # 39;);
if ($ container! = null && $ container.length> 0) { var $ badged = $ container.find (& # 39 ;. wt-share-badge - & # 39; + dataShareType);
find $ headerCount = $ (& # 39 ;. content-header & # 39;). find (& # 39; .wt-share-count & # 39;), $ containerCount = $ container.find (& # 39 ;. wt-share-count & # 39;), value = parseInt ($ containerCount.html ()) +1
$ container.data (& # 39; share & # 39 ;, value); //$containercount.html(values ​​A);
if ($ headerCount.length> 0) { //$headercount.html(values ​​A); }
if ($ badged.length> 0 && (dataShareType == & # 39; ||| DataShareType == & # 39; twitter & # 39;)) { if ($ badged.hasClass (& # 39; is-visible & # 39;)) { //$badged.html(dat A); } others { //$badged.addclass('is-visible').html(dat A); } } }
} }); } } }, & # 39; .wt-share-button & # 39;) });
[ad_2]

Source link