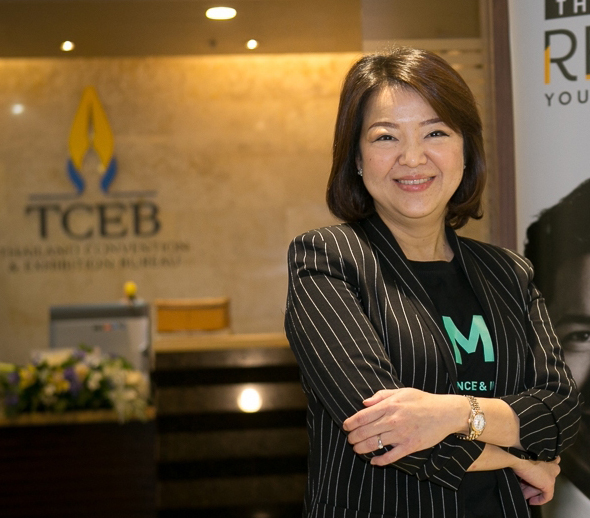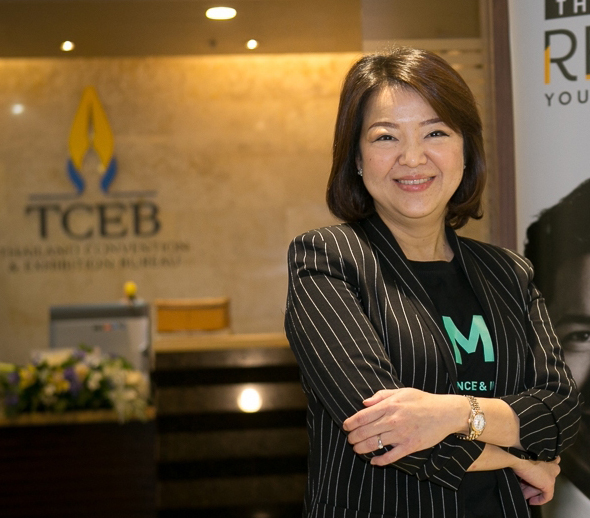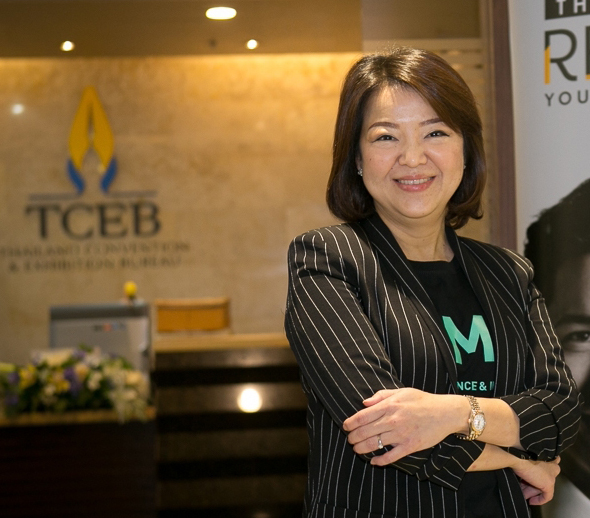 "Tseb" joins the alliance to move forward to the MICE project Startup Thailand opens a platform for further development of a new generation of dreams Ready to direct Thailand's MICE industry to the top, companies just starting incubation projects Prepare to present work at the meeting. Sat. World Trade Fair, November
Ms. Charuwan Suwannasat, Director of MICE Intelligence and Innovation, Office Promotion Meetings and Exhibitions (Public Organizations) or Taseb revealed that MICE Startup Thailand is a project that aims to help create a stage for beginner groups. That is a new generation that has innovative ideas and technology to help solve problems for the MICE industry. Increase efficiency and ease of operation and support start-up to grow Grow your own business
With TCEB cooperation and partners from many institutions, including the National Innovation Agency (Public Organization) or the NIA Office Promotion of Digital Economy or Depa National Science and Technology Development Agency or NSTDA Office Development of Geo-Informatics and Space Technology (Public Organizations) or GISTDA and Impact Tech (Thailand)
Kata Bu Charuwan Organizes innovation development competitions to improve the efficiency of MICE events Project launches There are 47 contestants from 9 countries and through the last 12 qualifying rounds. The three finalists are SNEAK, MindTree and Potential.
On the 1st, the Snick Team offers a travel planning platform with images. By using referral images that need to go to place 2. Mindtree offers a system that aims at tourism as a tool to distribute income to the community. And the last team, Postnier, offers a system that allows people to be interested in exclusive food and drinks. Finding work more easily The selling point of this system is privacy.
In the next stage, the three finalists must join the incubation program to develop sharper platforms or solutions. Can really answer the MICE industry and be able to make business Including the opportunity to present the work at the UFI Annual Global Congress, which will be held in November.
"This event is a business opportunity for start-up groups that will present works in the eyes of the participants. Those who are likely to become their customers in the future too and because this year is the first year of the project. Therefore the committee agreed to give all 12 teams the right to chosen by the finalists to have the opportunity to participate in the incubation program as well. To create a network and business environment for startups to have a community to develop together, "Mrs. Charuwan.