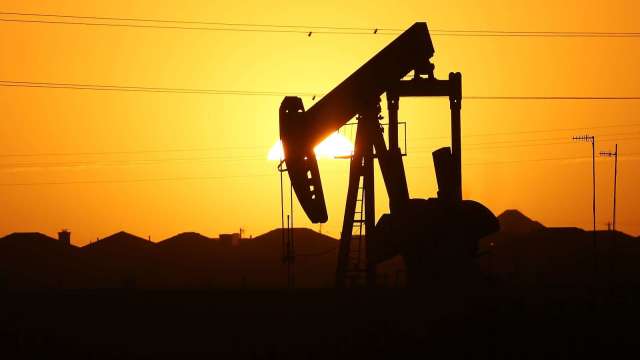 In trading Wednesday (2), crude oil futures closed higher as investors bet that OPEC + will extend its current production cuts, and EIA data showed that US crude inventories fell for two consecutive weeks.
Phil Flynn, senior market analyst at Price Futures Group, pointed out that the content of the negotiations between OPEC + was "high-level outflows", and suggest that "the previous practice of extending three months was questionable, but now it is back on the negotiating table."
OPEC + postponed its official meeting from 2 to Thursday earlier this week, OPEC + is widely expected to reach a resolution to extend the implementation of the current scale of production cuts from next year.
Amena Bakr, deputy director of the Energy Information Administration and OPEC chief representative, said on Twitter on Wednesday, "Now the diplomatic atmosphere is more harmonious, and the delegation said that a positive consensus will be reached tomorrow."
The postponement of the OPEC + meeting has raised market concerns. It is feared that differences in the organization will delay the turnaround time, resulting in a 2 million barrels per day increase in production next month as originally planned. As the number of new confirmed crown cases in Europe and the United States increases and demand for crude oil weakens, it is more worrying.
Tariq Zahir, managing director of Tyche Capital Advisors, said that he expects OPEC + to agree to extend the scale of the current production cut (7.7 million barrels / day) by 3 months, because if no decisions are taken, "we are afraid to see a sharp drop. crude oil prices. " This is because a spike in the number of new confirmed cases in the United States and the recently announced activity blockade policy will reduce energy demand.
WTI crude futures for January delivery rose 73 cents, or nearly 1.6%, to close at $ 45.28 a barrel.
Brent crude futures for February delivery rose 83 cents, or nearly 1.8%, to settle at $ 48.25 a barrel.
Phil Flynn, senior market analyst at Price Futures, said Britain had approved a new crown vaccine, and it was reported that House of Representatives Speaker Nancy Pelosi and US Treasury Secretary Steven Mnuchin had a discussion meeting on a new crown stimulus plan. , "Oil is suddenly bullish." The price of WTI crude futures has fallen in the last three trading days.
AMDAL inventory report
The EIA announced Wednesday that US crude oil inventories last week fell by 700,000 barrels. While not as effective as the 1.7 million barrels economists at IHS Markit had hoped, it was in line with the hike announced by industry group API late Tuesday. Compared to 4.15 million barrels, that's a relief.
Matt Smith, Head of Commodities Research at ClipperData, said, "The decline in refining activity and the increase in imports and production have led to a decline in crude oil storage."
"However, implied demand during the holiday period fell significantly, which led to a strong increase in gasoline and refined oil inventories, making the overall report tended to be pessimistic."
The EIA announced that gasoline supplies increased by 3.5 million barrels and supplies of refined oil increased by 3.2 million barrels last week.
IHS Markit previously estimated that gasoline supplies would increase by 2 million barrels and distillate supplies by 100,000 barrels.
The EIA data also showed that the oil storage center in Cushing, Oklahoma fell by 300,000 barrels during the week.
Petrol futures prices for January delivery rose 1.6%, to close at $ 1.2399 a gallon.
Hot fuel oil futures for January delivery rose 1.4% to close at $ 1.3662 a gallon.
The price of natural gas futures for January delivery fell 3.5% to close at US $ 2.78 per million Btu.
Commodity analyst Eugen Weinberg said that OPEC + could resolve the burden conflict caused by limiting production cuts at the meeting.
"This means that other non-OPEC + producers will be happy to fill the supply gap left by the" withdrawal "alliance." Weinberg pointed out that Norway has confirmed that the voluntary production reduction agreement will expire at the end of this year.