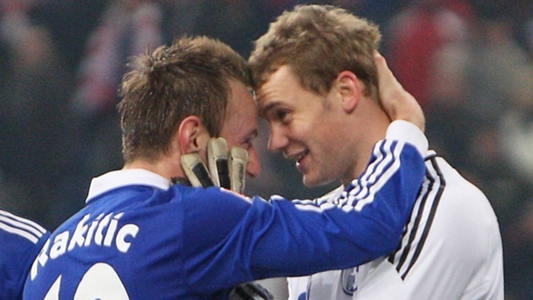 [ad_1]

Ivan Rakitic talked about his origins and his first meeting with his wife. Also: how he thought about Dembele and changes to Bayern.
---
EXCLUSIVE
---
Basel, Schalke, Seville, Barcelona: Ivan Rakitic has made a storybook career. However, the Deputy World Champion of Croatia did not see himself at the end of his creative power. He missed success and the following season at the top level – maybe even returning to the Bundesliga.
aim and SPOX and meeting the 30-year-old together with DAZN on an appointment with the sponsor Adidas in Herzogenaurach for exclusive interviews. In addition to his plans for the present and future, Rakitic talks about meetings in a hotel bar, which significantly changes his professional and personal life.
Experience the Champions League directly on DAZN. Secure your free month!
Mr. Rakitic, how many nationalities are in you?
Ivan Rakitic: That is difficult to explain. I am definitely in a good mix. My parents came from Croatia but grew up in Bosnia. I was born in Switzerland and also played for the Swiss Youth National Team. At the age of 22, I moved to Spain. My wife is Spanish and my two daughters were born there. I feel a great relationship with Sevilla and Andalusia. Meanwhile I lived in Barcelona, ​​in Catalonia. Of course there are many variants to describe me. I will say, everything is true.
In what language do you think and dream?
Rakitic: Everything has changed over the years. In my youth in Germany, mixed with Croatia. Meanwhile in Spain.
But they also speak other languages.
Rakitic: I speak a lot of English and understand French and Italian. But my French and Italian worsened because I did not often use both languages. I was really lucky because I studied many languages ​​in Switzerland.
Your wife Raquel has changed your life significantly. What memories do you have of your first meeting?
Rakitic: I first met Raquel on my first day in Seville. He was a waiter at the hotel bar where Sevilla FC took me. At night I was a little nervous because the next day I had to sign a contract at a meeting with the Sevilla FC president and my brother and suddenly received many calls from other clubs interested in me. So my brother and I were at the bar to drink and drink. When I saw Raquel, I became more nervous (laugh). But it's easier for me to make decisions since then. I told my brother, "I will stay here because I gave my words to Sevilla – and because I will marry the servant."
Did the second part of your plan disappear without problems?
Rakitic: (Laughs) Not immediately. That's hard work. I had to fight for seven months before he gave me the opportunity to go with him. But since then we are a couple and now a happy and inseparable family. We have two daughters that we are very proud of.
Let's talk about the current season. How do you rate Barca's current performance?
Rakitic: I have mixed feelings. We have a very good game here, but later one of them dropped out of school. As you can see, all teams work very well, the league has moved closer. There is no more simple game. You have to work hard.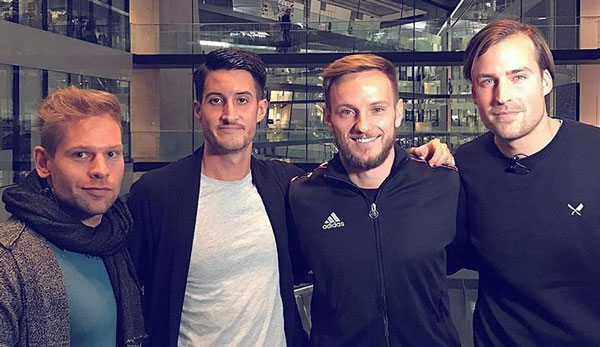 Is this year's focus more on the Champions League than in the Spanish Championship?
Rakitic: We are in the mood for the Champions League. But we also knew that we needed a title in Spain. This club only won the Champions League when they won. Therefore, we are reluctant to play a great season in the league. We have to join forces to do that.
His coach, Ernesto Valverde, was unknown in Germany. How do you describe it?
Rakitic: He is very calm, real worker. He prepared all the details piece by piece, always wanting his team to get the best. I trust my coach and know what he wants and expects of me. We are very suitable and have the same vision of football. Personally, I'm glad he is my coach.
His contract expires this summer.
Rakitic: This will be the best step if the club decides to extend it. He knows the team and knows what the team needs.
How has Barca's game changed since the departure of Andres Iniesta?
Rakitic: Of course it's different. Andres is unique, has shaped our game for years. Even when Xavi left, everyone wondered how to do it without him. But then he left. Just like now without other people. Of course it would be better if both of them were still here and leading us. The most important thing is that they have left a homogeneous and ready team. We all learned a lot from them. Andres is for me one of the most important colleagues I have met. He is also my good friend outside the course. So it's a pity he left. But we understand the steps to Japan. I think we can do it well without him. And I'm sure Andres enjoyed our game.
Your player who caused a stir in a negative sense is Ousmane Dembele. How do you deal with it and its antics?
Rakitic: You try to help him and all young players. It's not easy to get to the biggest club in the world and bear the daily pressure of such associations. You have to give him time. He has amazing quality and I'm sure he will take steps too. You have to turn a blind eye to players like that. This is also beneficial for players like that because they have a very big career ahead of them.
You are at FC Basel and now at FC Barcelona. Are you tempted to return to the Bundesliga one day to play for the third big FCB?
Rakitic: We have to call Niko or maybe we can see if Manu (Neuer) can do something with Uli Hoeneß (laugh). The Bundesliga has always been something special for me. I always followed him as a child and then played there for three years. My time at Schalke is very special. If I come back again, you will see. It must fit all sides. But for me, the Bundesliga is still one of the absolute major leagues. With Bayern, Dortmund and Schalke finally the top team here. If there is a chance, Manu will call me for sure (laugh).
[ad_2]

Source link