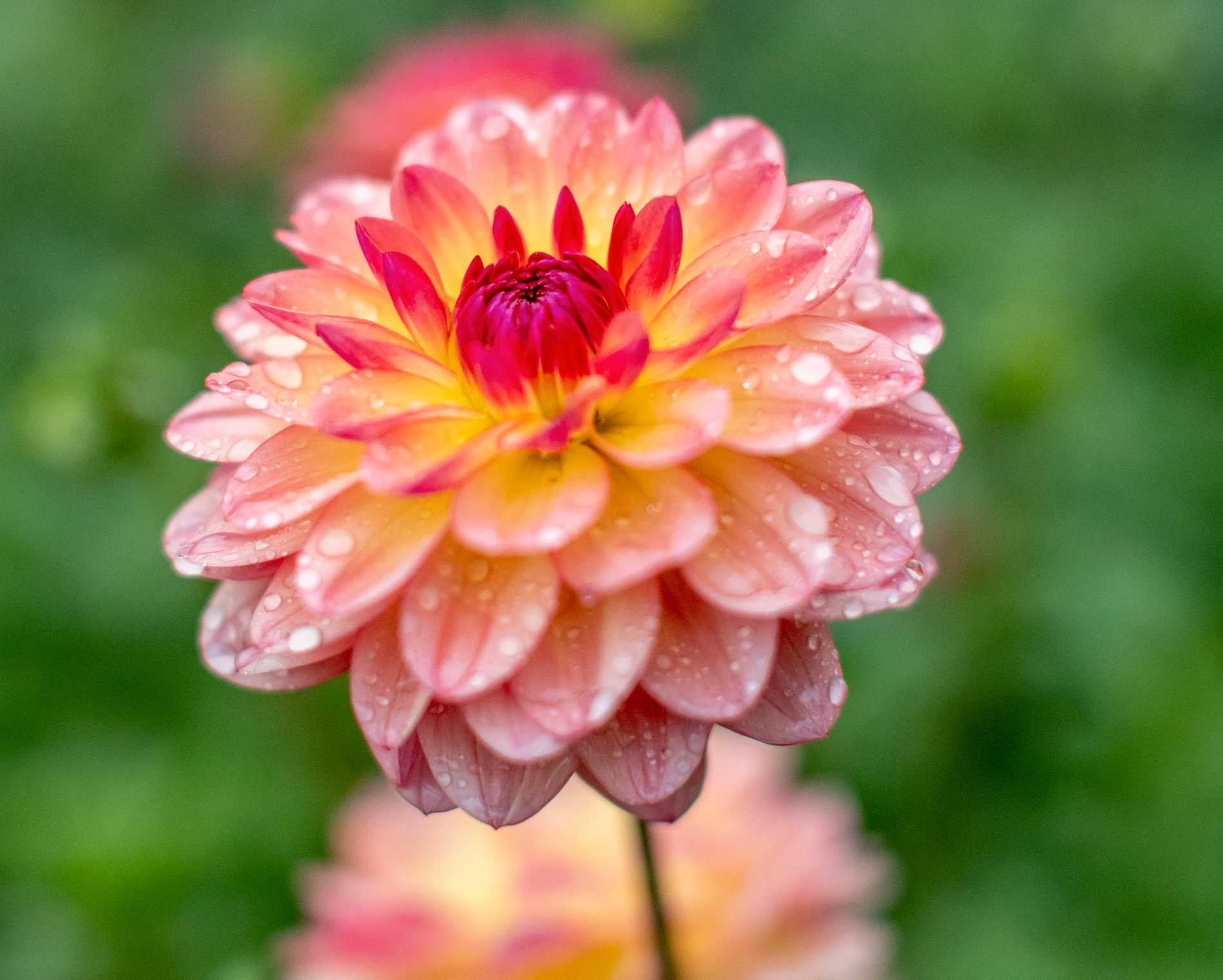 fromTT
1 of 2 | Photo: Adam Ihse / TT
Dahlia blooms with drops of water on it. Photography Market.
Not only a drop of water that lands on a leaf causes flowers to grow.
It also quickly releases stress hormones that can make plants resistant to disease and drought, according to a new study led by researchers at Lund University.
Unlike humans, plants cannot feel pain. But their defense systems can be activated at the biochemical level through external influences, such as when it rains, blows or when it touches humans and animals.
A new international study, including researchers from Lund University and the Swedish University of Agriculture in Umeå, shows that water droplets do not only nourish plants. Genes, proteins, and growth hormones are also affected in plants in just ten minutes after the leaves are exposed to water. Researchers have mapped out one mechanism behind how this is possible.
Ordinary flower spray
They used ordinary flower spray bottles placed on soft blocks in the lab environment and showered the plant (Arabidopsis thaliana) with water at a distance of 15 centimeters. Then, molecular changes were recorded at the cellular level 10, 25, 40, 60 and 120 minutes after treatment.
After about 25 minutes, the climax occurs when several genes are influenced by their own stress hormone a hundred times, and only 15 minutes later the effect decreases to five to ten times.
Olivier Van Aken, professor of molecular cell biology at Lund University and the person who led the research, said they discovered how a specific protein named MYC2, MYC3, MYC4 made possible reactions.
– Proteins regulate how the reaction is turned on, and may die, in just a few minutes. It is known that stress hormones are released but are not known how they work, so we have shown that certain proteins are important for releasing large amounts of stress hormones.
Stronger stalk
The effect cannot be seen with the naked eye. But Olivier Van Aken considers sensitive plants, whose leaves contract when touched, and the Venus fly trap as an extreme example of a similar reaction where the effect can be seen.
However, why backtrav reacts so strongly and so quickly to water is not entirely clear. One theory is that reactions act as reinforced defense mechanisms. Plants with diseased leaves can catapult bacteria and viruses into healthy plants through water droplets and hence healthy plants want to protect themselves.
But in addition to leading to increased resistance to disease, stimulation can also cause flowering to be delayed and stunted growth, Olivier Van Aken said.
– Tractors spraying pesticides cause the same reaction. If you take care of plants every day it will become stressful, flowering later but on the other hand it will be more resistant to certain infections and the stems will be stronger and not easily broken.
Japanese Agriculture
In Japanese agriculture, a method is used, namely trampling on grains during the growth phase to get a more abundant harvest. Olivier Van Aken believes that mechanical stimulation plays a greater role than previously thought and this study, published in the scientific journal Proceedings of the National Academy of Sciences, can lead to increased knowledge about how harvests can become bigger, more resilient, and more cheap. to grow.
– This is used what I almost don't know in Europe.
At an experimental level, he is now treating small wheat, oats and wheat to see if the latter develops better resistance to drought and infection.
Source link