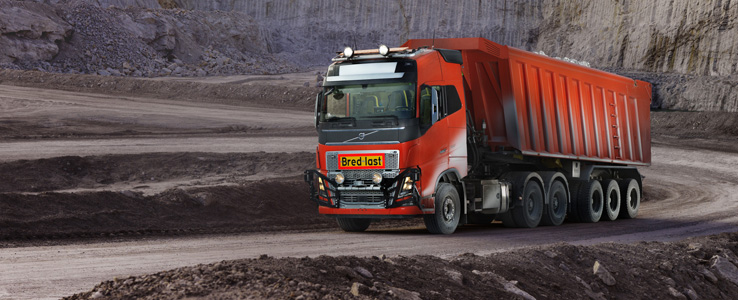 Volvo Trucks has signed an agreement with Norwegian Brønnøy Kalk AS to provide its first commercial solution with self-propelled vehicles that will transport limestone from plague to the nearest port.
Brønnøy Kalk AS will have six self-propelled FH16 Volvo trucks shipped to them, which go through a five-kilometer tunnel between crush and crush to transport limestone. The solution has been successfully tested and continues to be tested in 2018 and then fully operational by the end of 2019.
This agreement is the result of a recent automation project in mining, sugar cane harvesting and garbage collection, but this is the first time Volvo Trucks has launched a commercial solution to customers. Instead of buying a self-driven truck, the agreement with Brønnøy Kalk consists of a total transportation solution, namely the transportation of limestone between the two terminals.
"It's interesting that we have come this far so that we provide solutions with self-propelled vehicles. Work is done in a designated area with a predetermined route and we will continue to work on how we can make the best possible solutions and adapt them to customer specific. It's about collaborating to develop new solutions that provide the widest flexibility possible, efficiency and increased productivity, "said Sasko Cuklev, Director of Autonomous Solutions at Volvo Trucks, in a press release.
The agreement includes that customers purchase complete transportation services and pay per ton delivered.
Source link