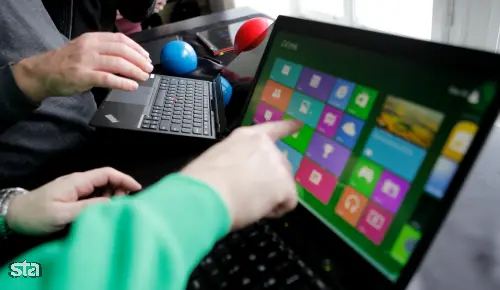 According to the company, the program responsible for screen use is made within the project framework. Say NO NO dependency, is jointly funded by the Ministry of Health. Deputy President of the Association of Francs Zalar stressed that over the years the Union has worked in the field of prevention of excessive sitting, which increases with the use of screens and contributes to obesity among young people.
This year, with the help of the Ministry, the problem of excessive screen use and web content on the psychological development of young people raised the issue. The program was first conducted at Vič Primary School in Ljubljana for the first time, while part of individual content from this program was also carried out by the Krško Youth Center.
To help young people spend too much free time in front of the screen, the simple use, accessibility and attractiveness of the web and other content, made possible by digital technology, smartphones, tablets, game consoles, contribute to game development, said Darija Cvetko, an expert partner.
Therefore, the program includes six thematic sets or six workshops for students and workshops for parents. In the future, the company will arrange training for program executives, thus ensuring its expansion and development.
Providers and program providers Sašo Kronegger said that it turns out that young people are only aware of some of the information they share with the wider world with their mobile devices and computers, and that they do not think about the long-term consequences of their actions.
The desire of the community is that such a program will be permanent in elementary school. Not only in school, it is a problem where young people of various ages, parents, educators and all those who face young people in their daily work must be educated, they wrote in a press release.
Source link