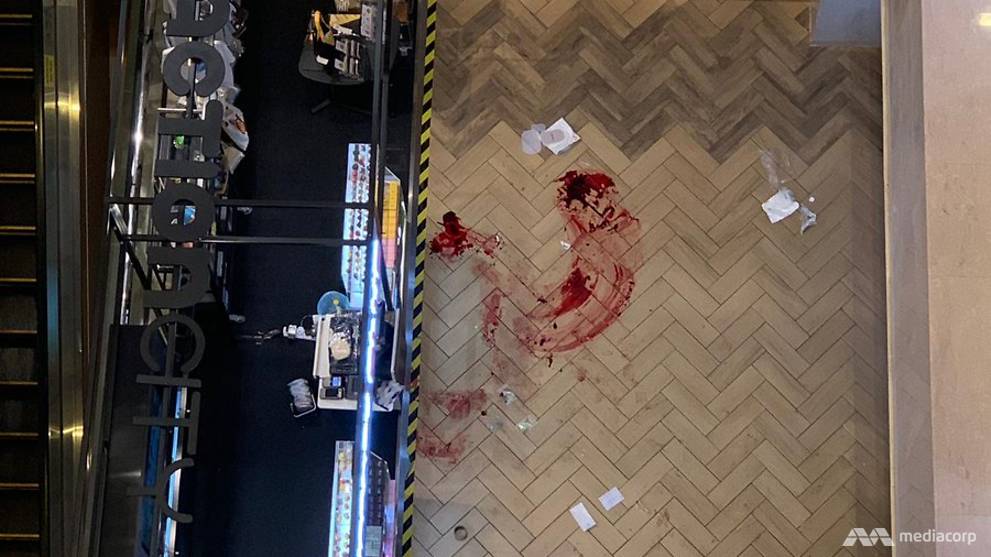 SINGAPORE: A man died after falling from a height at Ngee Ann City on Sunday afternoon (July 14), leaving blood stains in front of a shop on the 2nd floor of the Basement.
Police said they were told of an unusual death case at 391 Orchard Road at around 2:00 pm local time, where a 35-year-old man was found lying motionless.
"He was not aware when he was taken to Tan Tock Seng Hospital (TTSH) and later died of his injuries," the police said.
Police investigation is underway.
The Singapore Civil Defense Force (SCDF) also said it had been informed of the incident at around 2:00 p.m., where someone was taken to TTSH.
Action City employee Insyirah Jamal told CNA that he served two customers at the counter when the incident occurred.
The 20-year-old man said he heard a noise and saw something passing past him, but did not realize what was happening until he saw the man land on the floor right next to the customer.
"Hair (men) really grazed past one of them (customers)," said Ms Insyirah, who added that the man fell "to the side, head first".
A witness said in a tweet that he heard someone shouting when the incident occurred, describing it as a "bloody accident".
The police closed the scene on the 2nd floor of the Basement, as well as the area on the third floor of the building.
Additional reporting by Gwyneth Teo.