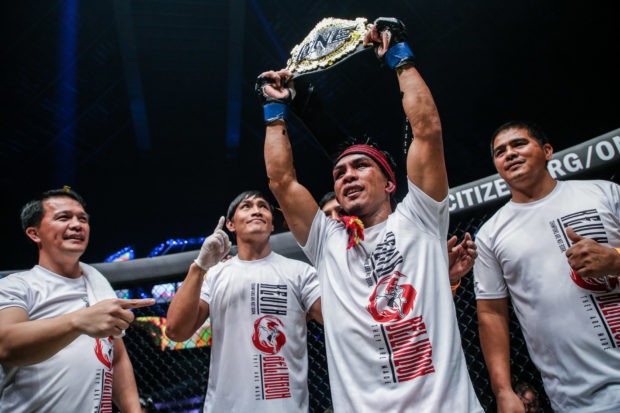 [ad_1]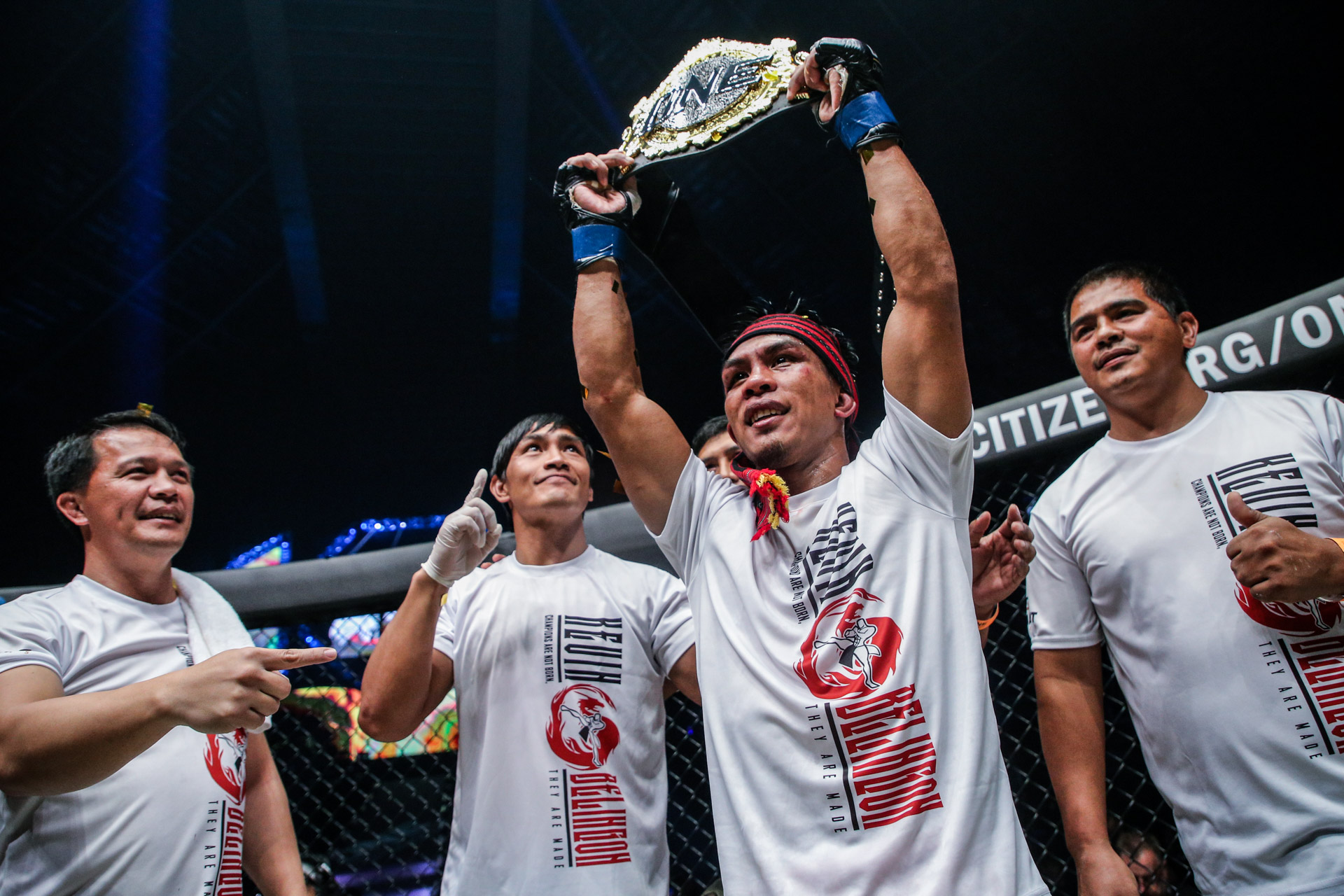 SINGAPORE – Kevin Belingon said he would be willing to face Bibiano Fernandes for the third time shortly after the Philippine star avenged his defeat at their first meeting two years ago.
Belingon won a split win over Fernandes late on Friday to become the undisputed bantam champion at the headliner ONE: Heart of the Lion at the Singapore Indoor Stadium here.
READ: Kevin Belingon ended Fernandes' reign, becoming the undisputed king of the bantam class
"I am a warrior, I am a professional so I will fight," he said.
It was a close battle between the two in their rematch with the two fighters having their moments.
READ: Eduard Folayang, Team Lakay, big winner in 2018 Global Martial Arts Awards
Fernandes scored several takedowns throughout the fight and several armbar attempts while Belingon showed his excellent ground defense and deadly attacks interspersed by a solid counter-right hand that hit Fernandes at the end of the fourth round.
"I am confident in my field game. I am calm even when he is above me, "Belingon said.
Read Next
Subscribe to INQUIRER PLUS to get access to The Philippine Daily Inquirer & 70+ other titles, share up to 5 gadgets, listen to the news, download as early as 4 in the morning & share articles on social media. Call 896 6000.
For feedback, complaints or questions, contact us.
[ad_2]

Source link