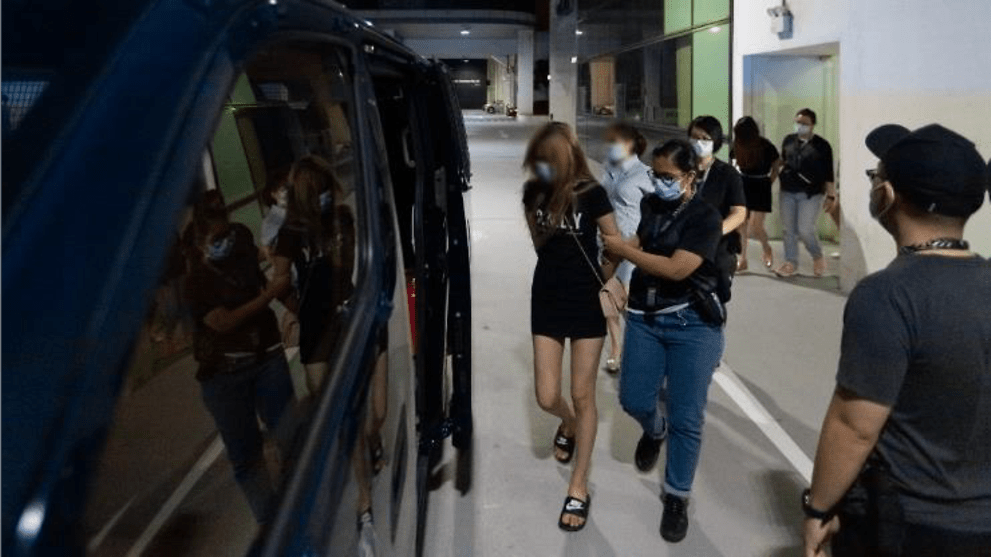 SINGAPORE: A 94-year-old man was among nearly 90 people transported for multiple offenses in a multi-agency operation this week to suppress criminal activity in Geylang, police said in a press release on Sunday (Dec.6).
A total of 62 men and 27 women are being investigated following the operation from December 1 to December 6, the Singapore Police (SPF) said.
They include 20 men investigated for offenses such as suspected drug trafficking, suspected drug-related offenses and members of secret societies.
Among them, four men are being investigated for offenses under the Health Products Act.
"Cough syrups and various brands of sexual enhancement and other illegal pills with a value of more than S $ 13,800 were seized," the police said.
Additionally, a 94-year-old man was among 28 people investigated as part of law enforcement efforts against illegal gambling. More than S $ 69,500 in cash and gambling-related supplies were seized in the operation, police said.
A 40-year-old woman was also arrested for offenses under the Women's Charter, after one massage parlor was found to be operating without a valid permit.
The police also carried out operations targeting public entertainment outlets operating illegally amid COVID-19 restrictions.
Thirty-four people were investigated for violations such as violations of COVID-19 regulations by operating public entertainment venues temporarily prohibited from doing so and failing to comply with safe distance measures, as well as violations of public entertainment permits and liquor license requirements.
"In this special operation, one man and five women, aged between 16 and 42, were arrested for offenses under the Foreign Employment Act," the police added.
In another case involving free cigarettes, a 42-year-old man was arrested and five cartons and eight packs of cigarettes were confiscated. The amounts avoided were S $ 500 in duties taxes and S $ 40 in goods and services tax (GST), police said.
In the operation against illegal peddling, five people were issued with summons for peddling used goods, such as clothes and shoes, in a public place without a valid permit from the Singapore Food Agency (SFA).
Investigations into all the suspects are ongoing, police said.
"This operation is part of a multi-agency effort to stop criminal activities in Geylang," said Geylang Neighborhood Police Central Commander and Deputy Police Inspector Lee Ting Wei.
"I am grateful for the continued support of various law enforcement agencies, which will be of great help in maintaining security and order in Geylang."
The police operation, led by the Bedok Police Division, is supported by officers from the Criminal Investigation Agency, the Central Narcotics Bureau, the Health Sciences Authority, the Immigration and Checkpoints Authority, the Land Transport Authority, Singapore Customs and the SFA.
Source link