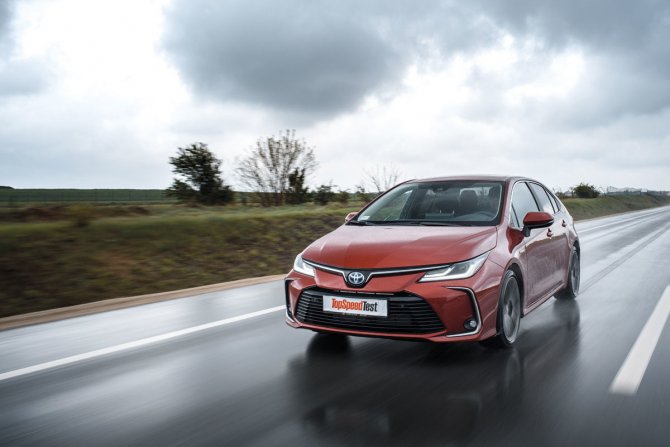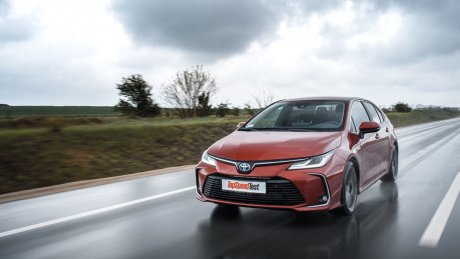 Photo by TopSpeed ​​/ Alexander Savin
What is Golf for Volkswagen, it's Corolla for Toyota. It is very difficult to believe that the Japanese brand will be what it is and where it is, if it is not in its ranks of one size and bestsellers such as this model were reintroduced in 1966.
Corolla is ranked in the lower middle class, now popularly referred to as segment C, recently booming to the 12th generation, and offers a balance of more than 45 million copies sold worldwide.
The latest edition of the Toyota Slider reunites the three body variants with one name.
So, the experiment by changing the name to Auris with the compact model and station wagon was placed on "action advertising", and fortunately, the Corolla did not lose its continuity even at that time, because at the time Auris the four-door model kept its famous name. Now, for the first test of the next generation, we have chosen a sedan, the version labeled Corolla 1.8 Hybrid. The introduction of hybrid powertrain is one item, but not the only one, where the new Corolla is fundamentally different from its predecessor.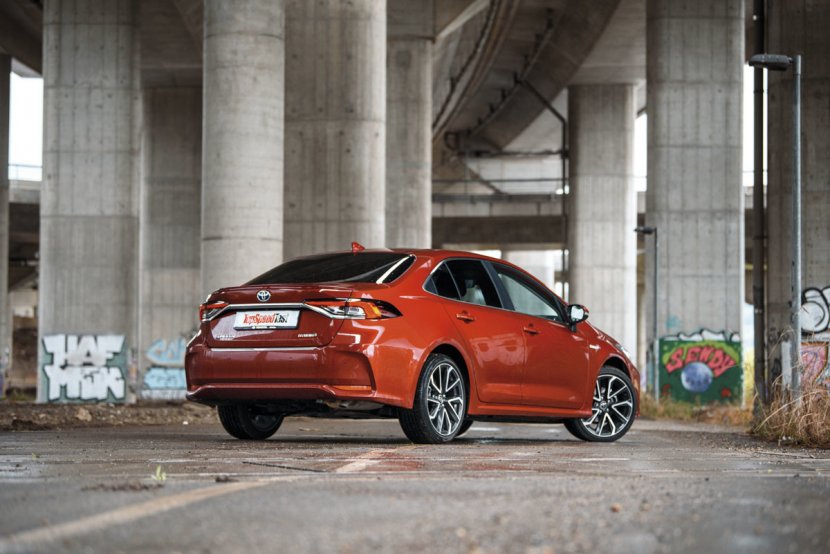 The second came as a result of a new strategy that required Toyota to reach a younger, driver-oriented audience to a greater extent. That is why in its reach, especially in the European market, more and more opportunities are attractively designed and models that are far more lively and more fun to drive than many people think or expect by Toyota standards.
The Corolla also has such a tendency expressed by the fact that the Corolla has been installed on Toyota's sophisticated global platform which provides a lower center of gravity and hence better balance. It is also important to note that the rear suspension has been upgraded to multilink, therefore, it is connected at several points.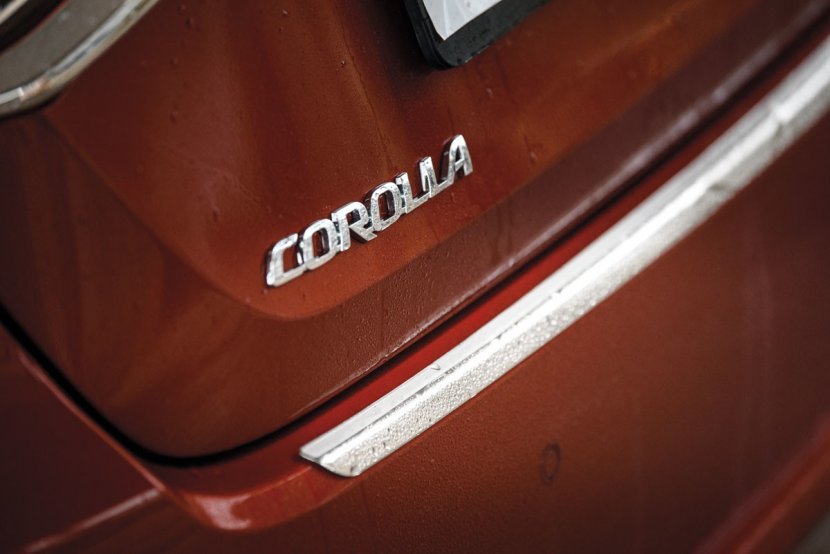 Compared to the previous model, the novelty increased slightly – only 1 cm long, now measuring 4.63 meters, 1.78 meters wide, which is about half an inch more than before, and the biggest difference is that its height (1,465 mm) is reduced by 3 inches which is good.
Low attitude, combined with sharp lines that increasingly emphasize thin light groups and large radiator grille, creating a dynamic compact sedan image.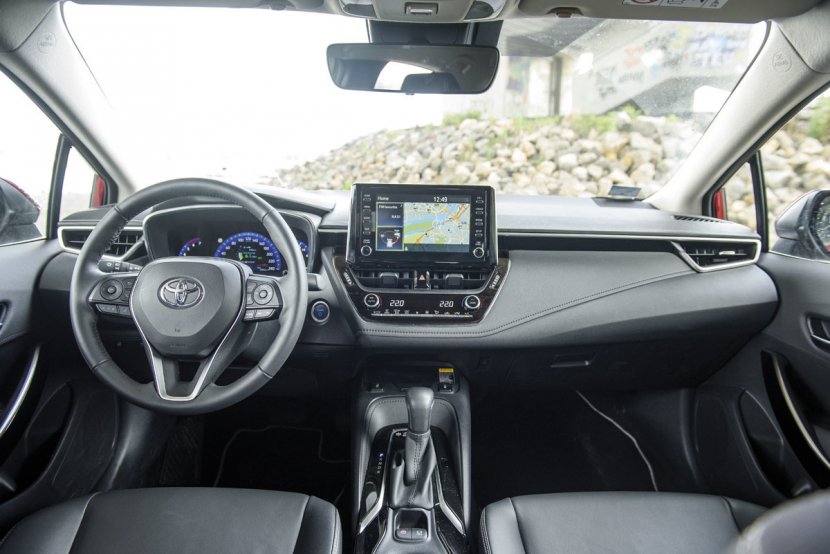 In this light, the Corolla offers passengers an adequate comfort. The cabin provides plenty of space, and of course a little bigger they will enjoy the front. The chairs are large and quite comfortable, and sit comfortably in the back, as long as your height is average, because a low roof, in and out may require a little more gymnastics for taller people.
Unlike the exterior, which doesn't need to be complained about, the interior hasn't fully followed the latest trends.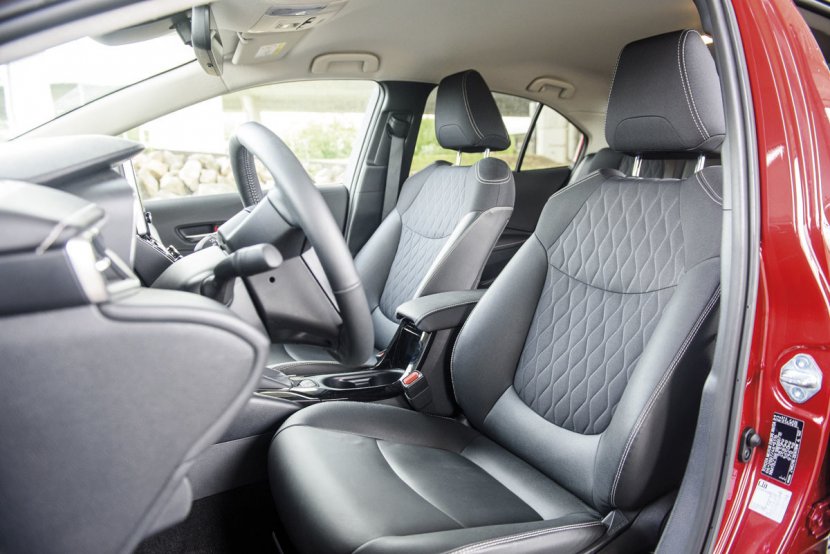 For example, a digital instrument panel has been introduced that, depending on the driving mode (Eco / Normal / Sport), changes the graphics, with a separate TFT screen in the middle, which gives more display in the middle, and that's good.
However, the 8-inch center screen of the Toyota Touch system doesn't really stand out with its striking graphics or contrast, and the buttons on the case next to the screen itself are reminiscent of the switches we had on TV in the 90s.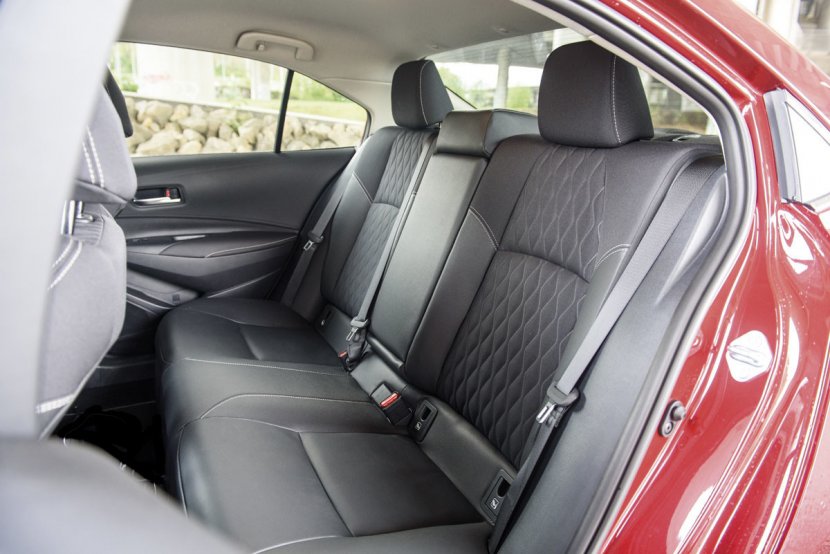 Toyota seems to believe that customers will not be too disturbed if some details are left behind or deviate from the overall picture, which is pretty good. The highest quality and building materials used in the Executive package are truly commendable. The seats are coated with a combination of leather and fabric, passengers are offered wi-fi charging, both front and rear seat heaters, and the driver and steering wheel …
The exterior package can be recognized by the 18-inch bi-LED lights and aluminum wheels, where the non-representative Falken tires are mounted.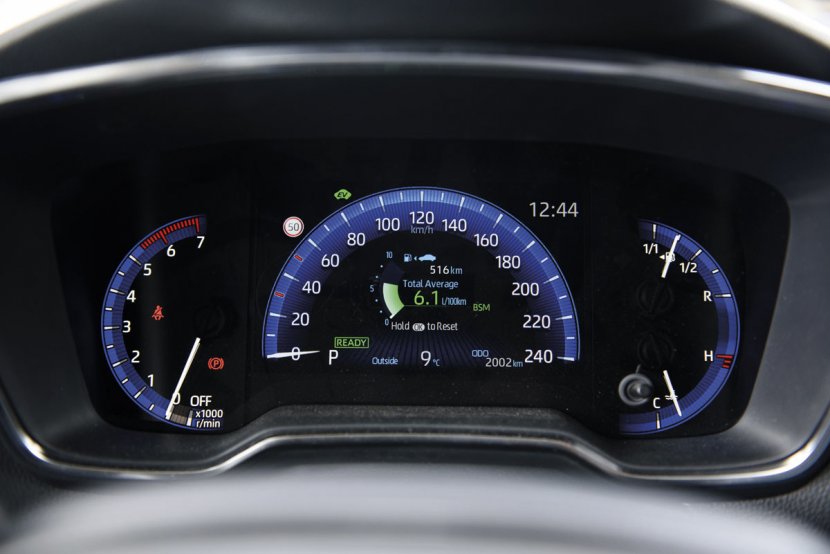 However, what represents this car and far more important than the footwear brand is the hybrid powertrain. This is a combination of a 1.8-liter petrol engine, which has 97 simple hp and 147 Nm of torque, but combined with an electric motor emits 121 horsepower.
Not too much, but again enough for solid performance. It would be better if the CVT gearbox with variable continuous transmission and six gears were not selected. But we are used to such automatic transmissions from Japanese manufacturers and are very noisy when accelerating, which jeopardizes performance and even dynamics.
Instead, they speed up comfort because they have a long transmission ratio, so the engine is barely audible in the city, and in addition, the incline changes are not seen.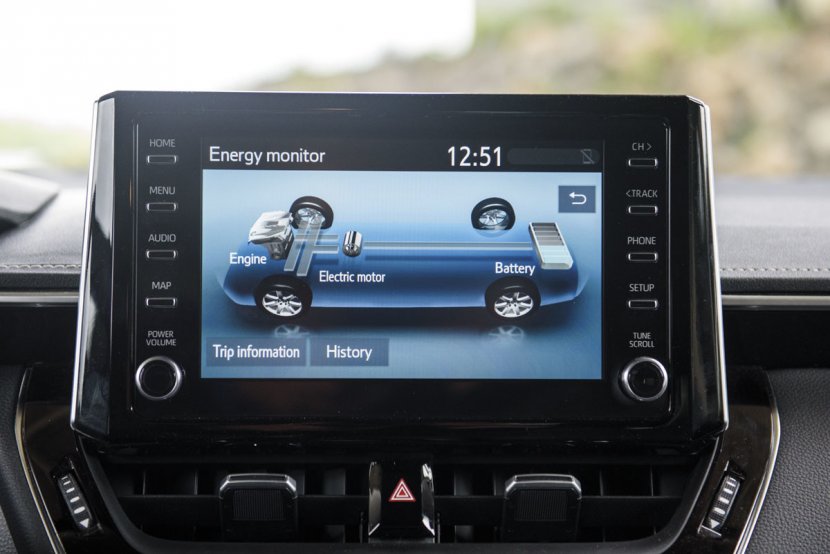 As expected, the best feature of this hybrid system, introduced with the Toyota Prius more than 20 years ago and perfected in the meantime, is its economy. With careful steps on the throttle in city mode, you can often, and for a long period of time, sail exclusively using electricity.
It is important not only to accelerate suddenly and also for moderate braking, preferably as long as possible, because kinetic energy is collected during slowing down and stops to recharge the battery. In addition to foot brake, the engine brake function is also available, and is activated by moving the selector lever and entering position B (brake).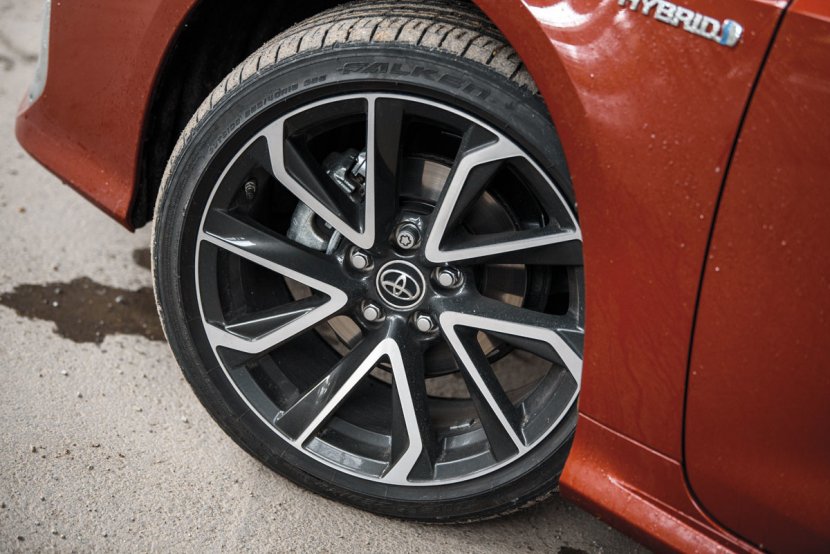 It is truly a real pleasure to drive a quiet and gentle Toyota Corolla, because it provides the best. While in the cabin most of the time there is almost complete silence, especially you will be happy with consumption data. We in the city managed to reach an average of 5 liters. Consuming about the same amount on the main road, maybe one deciliter more, while on the highway with a constant speed of 130 km / h, "drink" about 7 liters.
When driving on the highway, we also ensure that adaptive cruise control with automatic radar adjustment, which is part of the Toyota Safety Sense "package", works well. The same applies to automatic warning and braking systems in the event of a collision, which recognizes pedestrians and cyclists in addition to vehicles and other obstacles.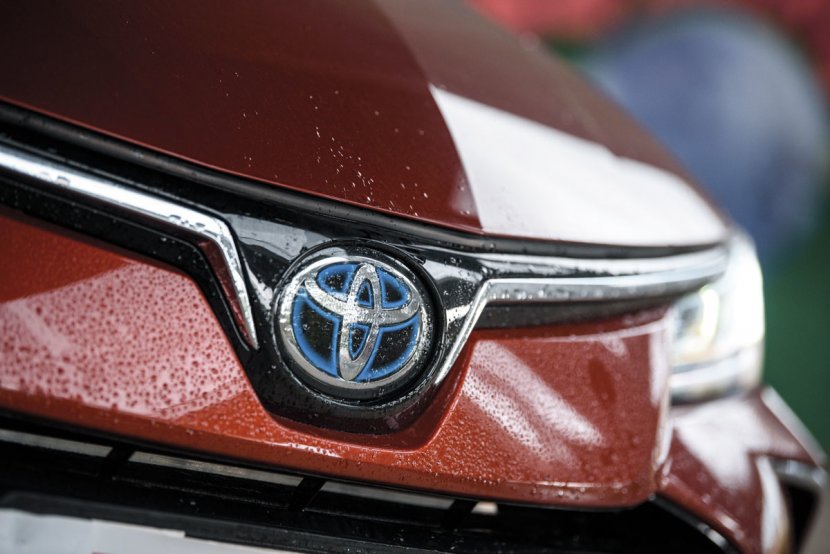 Especially commendable is the fact that this system and the Toyota Safety Sense are standard equipment! And in standard equipment, the Corolla 1.8 Hybrid starts at a price of € 26,000, which is around € 6,000 more expensive than an identical equipped model that runs a 132hp 1.6-liter petrol unit. Models tested in "full" equipment come out to 30,000 euros, which is not small, as is the price difference between hybrids and gasoline. However, if you choose the hybrid version, you will get a car that doesn't really have adequate competition in its class.
See the TopSpeed ​​website for details on specifications, price, and final ranking after testing
(Uros Dedic/ Topspeed)