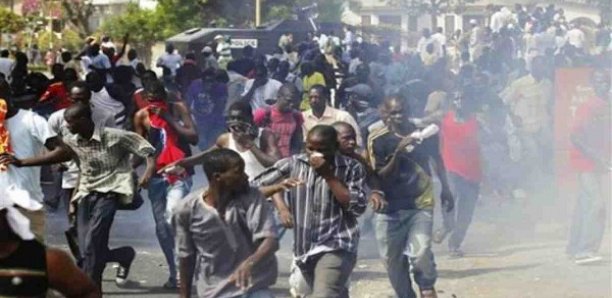 by
Birama THIOR



10/25/19 at 23:39
Students from Cheikh Anta Diop Dakar University (Ucad) demonstrated this Friday morning on Cheikh Anta Diop Street. They protested the late payment of scholarships and the low level of beneficiaries. Under the fire of Master I students, Bassirou Tine was shot in the left leg. Found by our fellow Rfm in his room at Pavilion K of the social campus, he told me his mistake.
" I did not know in any case when I received the ball. I was next to the Cheikh Anta Diop Avenue roundabout. I kind of forgot because I don't remember. I turned and saw my foot was bleeding"Said the victim.
help
The student deplored the lack of assistance from the Center des Œuvres Universitaires de Dakar (COUD) authority. " There is no support. We buy recipes. However, we submitted documents. But there is still no follow up. Nobody came to visit us or called us to inquire about the situation", Mr. Tine's regret.
solidarity
However, Bassirou Tine said he was not worried about the demonstration. According to him, because of solidarity he joined his friends. "We are Masters students. We have no problems. We are there to help, support and support our little brothers. But we don't have this problem," he explained.
Source link