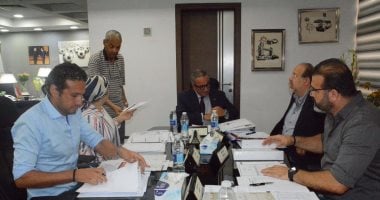 The five-state governing body of the Football Association is considering sanctions against club officials who want to quit league competition this season, in opposition to changes in match schedules or stadiums.
The committee members are discussing issuing a statement in the coming hours to confirm that the postponement of the match, especially the last match between Al-Ahly and Zamalek, is for security reasons without interference from the Football Federation, so the club must accept this decision.
Al-Ahly issued a statement issued by the Al-Ahly Club's board of directors, led by Mahmoud Al-Khatib, stressing his full respect for the security vision of the top match, which was behind the delay, as announced by the Football Association. Every match in the league championship before Al Ahly played their game with Zamalek, which was postponed, and that the new date of the match reached all the equal opportunity factors between the two clubs given the local and African participation, which put the Football Association in a dilemma and worsened the situation.
Source link