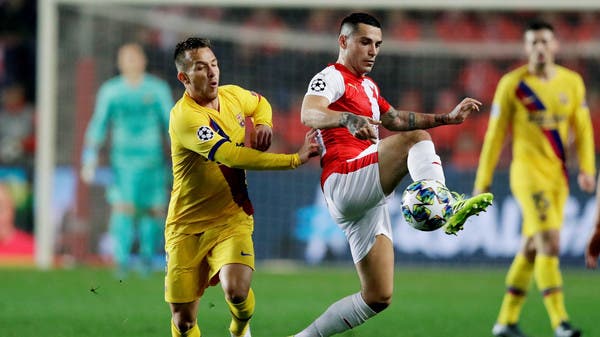 Nicolas Stanchio, a former Jeddah Expert, shone in the match against Slavia Prague against Barcelona, ​​where he helped his team to score against the Catalan giants before leaving the stadium.
Saudi soccer fans are known to have played for Jeddah Specialists in the second half of last season, when Abdullah Batterjee who was charged at the time signed him before leaving the team.
27-year-old Romanian relations with his former team have been strained. He has missed training and there are reports that he wants to terminate his contract with the West, before his lawyer confirms in an official letter at the end of May that he is committed to staying with his team.
About two weeks later, Stacio got out of the hands of former Jeddah Expert coach Branko Ivankovic and asked for his exclusion from the team to move to Prague Slavia.
On Wednesday, Stancio was a key player in Slavic's home match against Barcelona and was able to put pressure on the opponent's defense and contribute to the first goal early in the second half.
Stancio played for Al Ahli in 10 matches last season, scoring two goals and making three.