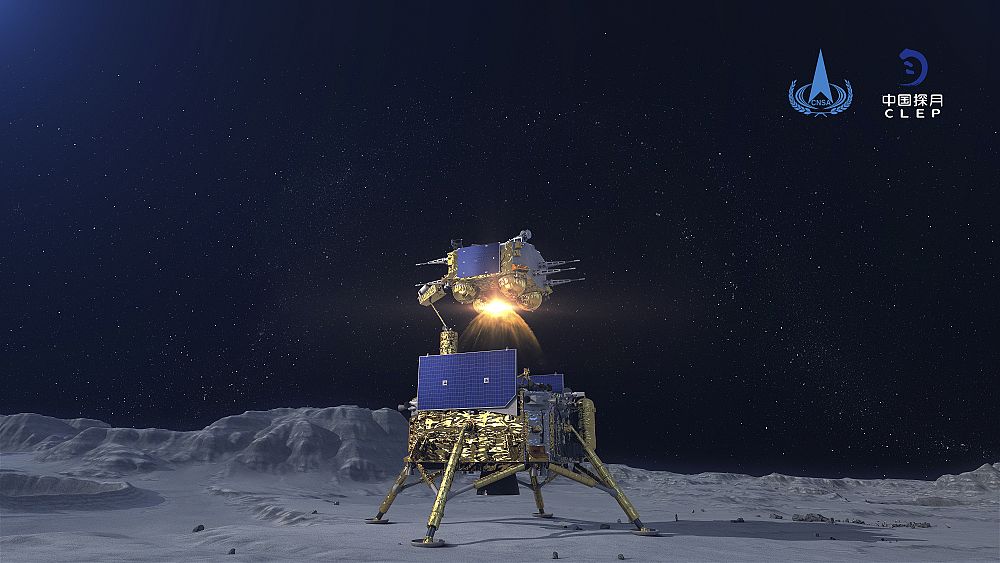 On Sunday, the Chinese probe "Changi 5" successfully docked the vehicle, which remains in lunar orbit, after leaving the lunar surface on Thursday, carrying samples from it back to Earth. The tethering is one of the stages of the probe's ambitious mission to return to Earth with samples from the lunar surface for the first time in 40 years.
"Changi 5" consists of several parts, namely the orbiter (which remains in lunar orbit during the course of the mission), the lunar lander (which lands on the lunar surface), and the climbing module (from the surface to the lunar orbit). And the last piece carrying samples from the lunar surface was the one that joined the orbiter on Sunday morning, according to the new official China News Agency of the National Space Agency.
And the new Chinese agency highlighted that this docking was "the first of its kind in lunar orbit" for China. Thursday's departure from the lunar surface has acquired a historic character for China, as it is the first time Beijing has removed a vehicle located in an outer space location.
After the samples were first placed in the climbing unit, they were emptied into a capsule which returned to the ground, the news agency said. And if the probe is able to return samples to Earth, China will become the third country to carry samples from the moon, after the United States and the former Soviet Union.
The last Soviet attempt with the unmanned "Luna 24" spacecraft was made in 1976, and was successfully completed. The mission is part of China's space program, which in early 2019 achieved an unprecedented scientific milestone after its vehicle landed on a part of the moon that was not visible from Earth.
This is not the first time China has sent chariots to the moon as part of the "Changi" program, which is the name of the moon goddess according to Chinese mythology. Previously, China sent two small robots to the moon under the name "Jade Rabbit" in 2013 and 2019. China invested billions of dollars in space programs to catch up with Europe, the United States, and Russia, and sent the first Chinese astronauts in 2003.
Source link