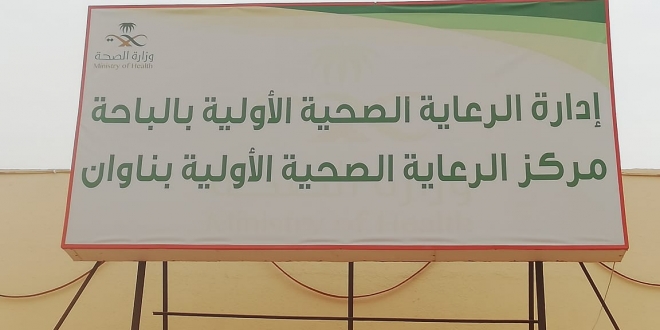 Citizen – Mohammed al-Maqsa – Baha
Although he grew up and provided Nwan health centers and a large number of reviewers, but did not have a doctor specifically for women, the center only had doctors who treated both sexes and parents felt very embarrassed when reviewing.
Nwan Center residents suffer from the absence of special doctors for the female section, where there is only one doctor from two parts, and this is a cause of great anger and congestion from cases reviewed by the center.
He mentioned that for " Citizen"Aqeel Rashid, who said that the review from the Center was very embarrassed at the review, even though the center was old and the biggest center and most viewed from patients, but the lack of female cadres hurt many people, demanding intervention from the Directorate General of Health in the intervention field quickly Baha and find a special doctor, as well as providing a center with good medical staff and medical supplies needed.
In turn, Abdulrahman Al Zahrani added " Citizen"The absence of special doctors for women causes crowds of men, many of whom are reluctant to enter doctors without the presence of mahram, and it is also known that women who have special illnesses and special matters require doctors to treat them and resolve their problems.
On the other hand, official health spokesman Al-Baha Majid Al-Shatti, responded to the question " Citizen"The Nwan Health Center serves 5134 and the cadres scheduled for him are doctors, doctors, and female doctors." Two months ago, doctors filed for 10 days of emergency leave with the condition of his mother, according to his testimony. During the leave he submitted his resignation and alternative work was underway.