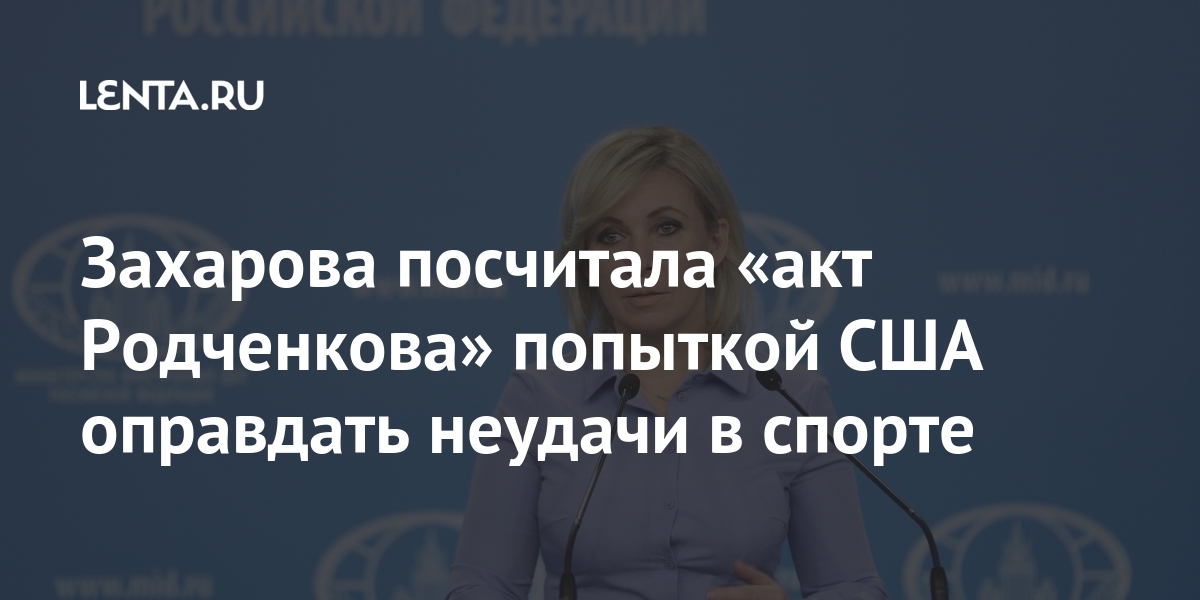 Russian Foreign Ministry spokeswoman Maria Zakharova commented on the signing of the "Rodchenkov Act" by US President Donald Trump, RIA Novosti reported.
The department believes that this bill underscores US habits of domination on many fronts in recent decades.
"Sport is the image of the country, sport is indeed the core of achievements in a number of fields. "Admittedly they can no longer compete according to the general rules, they can't, this goes against their internal ideology," Zakharova added.
The State Ministry spokesman explained that the "Rodchenkov Act" could help the United States justify failures in traditional sports, and this is in their interest.
Trump signed the previous Rodchenkov Act on December 5. It was passed by the US Senate in November this year. The bill regulates the prosecution of doping collusion cases in competitions with American participation.
Rodchenkov is the former head of the Moscow Anti-Doping Laboratory and an informant for WADA. In 2015, he fled to the United States. His testimony forms the basis of Richard McLaren's report on Russia's state doping support system. After an investigation, a number of Russian athletes were disqualified and their awards revoked.
Source link