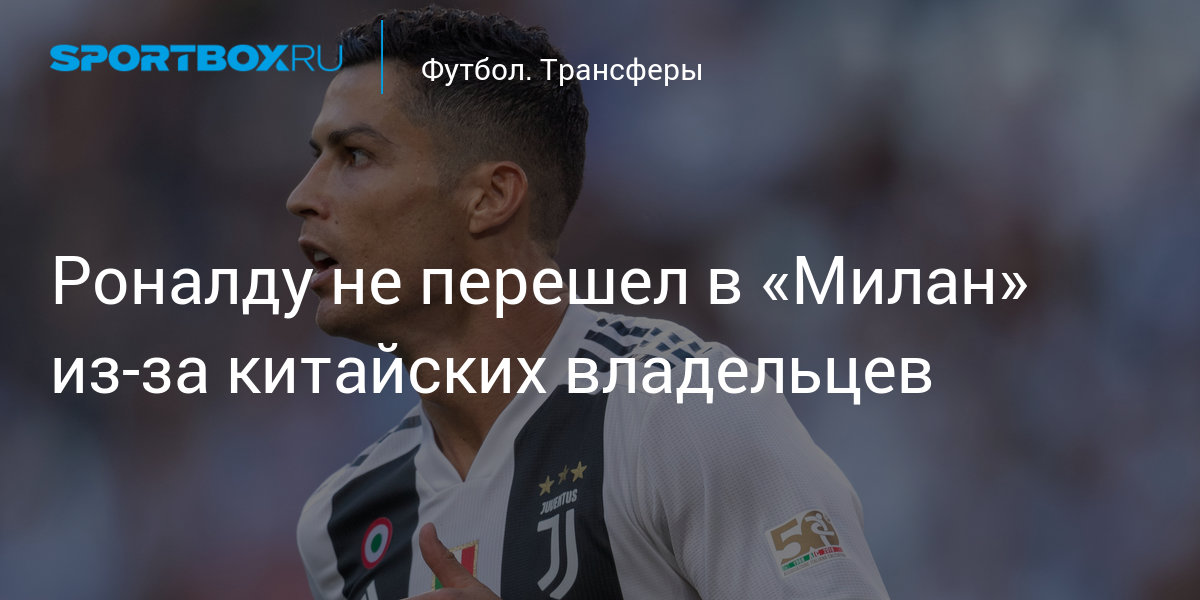 Photo: © globallookpress.com
The former Milan sporting director, Massimiliano Mirabelli, explained why the option of transferring Cristiano Ronaldo from Real to Milan was blocked.
– We really consider this option and even discuss the situation with agent Jorge Mendes. We are aware of Cristiano's problem at Real. We discussed salaries and others, but then Chinese owners blocked negotiations because of the unstable situation. If only Milan's owners are currently in leadership, Cristiano will now play in red and black shirts, "reports Sportita.
Remember that in the summer of 2018, Ronaldo moved from Real Madrid to Juventus, the number of transactions was estimated at 100 million euros.