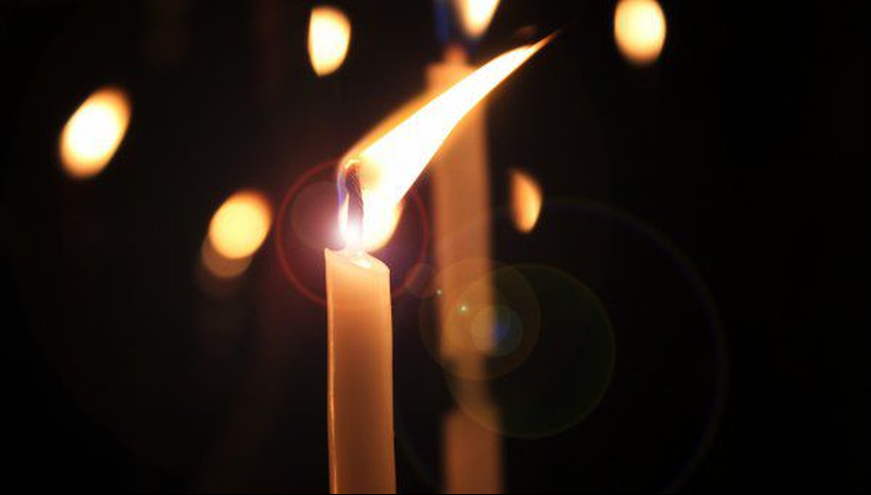 "I admit that it's very difficult for me to write this message. His words are too bad to help me express respect and appreciation for my dear people, extraordinary ambassadors, colleagues like you rarely meet and true friends at any time, where only and effectively anywhere, the clock is there to give you advice, in a hurry, to encourage you, to tell you what he thinks, with elegance that you rarely meet, without forcing you to accept it! He loves Romania and likes Romanian diplomacy by dedicating their lives and professional careers! ", the Deputy Prime Minister to implement Romania's strategic partnership, Ana Birchall, wrote on Sunday.
He added that thousands of diplomats benefited from the experience and professionalism of Mihnea Constantinescu and that Romanian diplomacy remained "poorer today" after the death of the former ambassador.
"Like me, there are thousands of diplomats, younger or younger, who have benefited from the professionalism, expertise, experience and seriousness of Mihnea Constantinescu, the extraordinary ambassador of Mihnea Constantinescu. Romanian diplomacy remains worse today! Thank you Mihnea for all the suggestions from these years! And thank you in 2003, when I returned home (following a wonderful discussion with you which began in November 2001 at Yale Law School) You advised me and you helped me to be part of the MAE team! Rest in peace! God to take care of you, Mihnea! Family-friendly condolences! ", Sumbang Ana Birchall.
And former Minister of Justice, currently PSD senator Robert Cazanciuc told Mihnea Constantinescu that he was a diplomat who always found a solution.
"We have lost one of the country's last statements today!" Ambassador Mihnea Constantinescu is a diplomat who always finds solutions with wisdom and wisdom! I lost not only a good friend, but also a landmark for state officials with fewer people worried about the general good! ", Robert Cazanciuc wrote on Sunday on social networks.
In turn, former Foreign Minister Teodor Baconschi said that Mihnea Constantinescu was a gentleman, a man of extraordinary intelligence and delicacy.
"Unstoppable Tissusi, not knowing that Mihnea Constantinescu was defeated even last night by a serious illness that tried him, I continue to pray today in the church to help God." Maybe that is no match but a continuous job. , because life continues in another dimension, countless with our abilities. This man is a man, a person who has great intelligence and agility, a diplomat who always works quietly for our detention in the West, "Teodor Banconschi wrote on Facebook.
He said that the former ambassador was one of his friends at the MFA and he knew that Mihnea Constantinescu appreciated the warmth of his friendship.
"He is one of my friends at the MFA, he knows how to respect culture, he will want Romania where services are easily recognized, a better country, led by smart people and patriots. I have enjoyed, for years, difference in common sense, calm, and healthy. For the sake of health I have written to him for a while, when he seems restored, he answers: Thank you very much! There is still work, but with help from above … I send you the best thoughts, dear. "Lord, rest him!" Concludes Bachonshi.
Former Defense Minister Mihnea Motoc considers that Mihnea Constantinescu was "a brilliant mind," the noble one representing Romanian interests.
"My world and those who have known Mihnea Constantinescu are poorer at this time. A brilliant mind, a devotee of the interests of the Romanian state in the most noble sense, but also a person of such kindness and skill is almost no longer Ambassador Mihnea Constantinescu disappeared last night after a long struggle with cruel diseases. if he heard me, let him know once again how much he meant for those who had started together at the Externe God to rest in peace!, was the message of Mihnea Motoc on Facebook Sunday.
Former Deputy Prime Minister Gabriel Oprea said he received very sad news about the death of Mihnea Constantinescu.
"I sadly received the news that Mihnea Constantinescu left this world." Mihnea Constantinescu was a perfect professional, a great diplomat and a man of extraordinary human quality, and I worked very well with the government, that Deputy Prime Minister for National Security, but and as interim Prime Minister, I benefited from Mihnea's expertise Costatinescu in foreign policy, insulting the road to nothingness, a big loss for all of us, God resting in peace! "he wrote on Sunday. socialization, Gabriel Oprea.
PNL Deputy Adriana Saftoiu admitted that every time he asked for Mihnea Constantinescu's help, he never refused.
"Every time I ask for my help, Mihnea is there, I am appointed as Director of the Cabinet of Ministers of Transportation after my term in the Radu Vasile government." One of them was to become a spokesperson, another cabinet director … Then I interviewed the press, how should a spokesperson be, about him and his presence with politicians. He told me, "Adriana Saftoiu told Facebook.
He recalled an episode reported by the press in 2007, a statement by a former diplomat about the adoption of the Declaration of Independence in Chisinau, where Mihnea Constantinescu said that when he conveyed the recognition of the Republic of Moldova on behalf of the Government, history through his vote.
"I asked him what moment he liked to remember MC: There was something I left somewhere in my heart, a historic moment, to be on the radio in the name of the Government, recognition of the Republic of Moldova in August 1991. Immediately after Chisinau Parliament adopted the Declaration of Independence , I presented this position and I felt that history passed my voice. (Voice of Strength, 2007). Yes, Mihnea, history has gone through many times over the past 30 years, "said Saftoiu, on social networking.
Foreign Minister Teodor Melescanu told a television station on Sunday that former diplomat Mihnea Constantinescu died Saturday night abroad.
Mihnea Constantinescu was 56 years old and, in turn, a personal assistant to Prime Minister Petre Roman, cabinet of Premier Theodor Stolojan (1991-1992), spokesman for the Government (1991-1992), cabinet director Prime Minister Nicolae Vacaroiu, Minister of State for Economic Reform in the same Văcăroiu government.
He later became Cabinet Director and then Minister of Foreign Affairs Mircea Geană (1996-1998).
Then, Mihnea Constantinescu was head of the cabinet of Prime Minister Adrian Nasease (2004) and then director of the cabinet of Prime Minister Calin Popescu-Tariceanu (2005-2008), after which he served as ambassador with a special assignment within the Ministry of Foreign Affairs.
In May 2012, Mihnea Constantinescu was appointed by Prime Minister Victor Ponta as State Adviser.
source