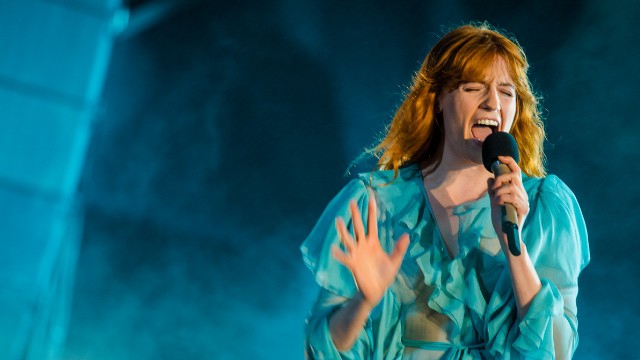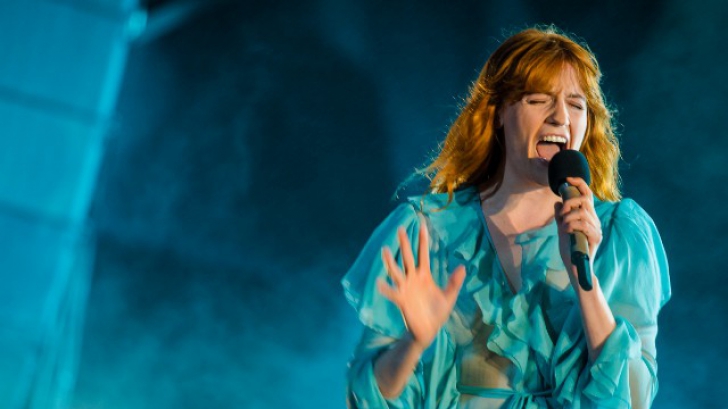 For almost a decade, the public in Romania was waiting for Florence + theMachine concert, and Electric Castle finally turned this dream into reality. He was one of the most creative indie bands in the last decade, which was built around the attractive personality of a solo singer, composer and founder Florence Welch.
Since 2009, when it released its first album, the band has been gathering for weeks over world rankings, nominations and awards won at the BRIT Awards, Grammy, Mercury, BBC, or Billboard Awards to remember the most important. Electric Castle concerts are present at important moments in Florence + theMachine career; Their new album was released this summer, As high as hope, bringing important changes to the music line, influenced by the radical changes that Florence Welch made in his life, maturity confirmed both creatively and personally. We've anticipated the 2019 most spectacular concert in Romania.
Oscar winner, rock star, fashionist, techinvestor, Jared Leto confirmed Electric Castle's presence with his brother, Shannon Leto; in other words, 30 seconds to Mars officially on the upcoming poster of the festival. The band's latest album, America, promoted through a world tour which also arrived in Romania, gave the public the most ambitious production ever signed by the band. And that's not a small thing for artists who, besides the extraordinary number of prizes, even have Guinness records. Not everyone has Jared Leto's ability to juggle between Hollywood's main productions and arenas filled with tens of thousands of fans, but behind the reputation as Megastar is a musician who has sold more than 15 million albums in the two decades since. band launch. Walk on water . Rescue Me. Kingsand Queen is the latest 30 Seconds to Mars hit, marking a new style with strong electro-influences in band music.
Bring Me The Horizon, Revelation 4th edition of Electric Castle, returns to the festival stage in 2019. Probably the most ambitious British rock band at the moment, BMTH will officially launch a new album early next year with which they will soon begin a promotional tour in Europe and Australia. Only two parts of the future Amohas been presented so far, but true fans already know that this album will not resemble a band that was made before. Behind the road as deathcore, BMTH has experienced many genres on six recorded albums, which greatly helped them conquer audiences around the world and turn them into posters for the most important festivals in Europe. , like Electric Castle. Together with them, Sheffield concitadines and rock-style brothers, metalcore bands WhileSheSleeps takes place on the July 2019 edition poster.
Veteran indie rock style, metric arrived in Romania in a mature moment in their careers starting 20 years ago in Toronto. Charisma of the soloist EmilyHaines is the basis of their success which has been confirmed from time to time with various awards. Whether they are touring with bands like SmashingPumpinks or alone, Metric has the same pleasure of hypnotizing even the first viewers. Because there is nothing in indie music, Vaccine complete the representative list of this genre at Electric Castle 2019. It's hard to believe that 8 years have passed since "If U Wanna" signed The Vaccine was one of the biggest hits in the summer, where the band passed more compositions, more albums most recently, Combat Sports, launched this year.
Is he in the studio with Lady Gaga and Snoop Dog or creating an alternative project with Skrillex, Boys Noize stay with DJs and revolutionary producers in the techno-acid area. His presence will be the first at the festival, along with many contestants Chinese Man, French trio trip hop who, despite speaking of their names, caught the public with a set in which the pieces of the Bible read by Samuel Jackson mixed with the rhythms of Queen's music. Nominated last year for a Grammy, Sofi Tukker will reach Bonţida on a full European tour.
Between rock and electro, it's always classical music, at least every Electric Castle. Kronos Quartet, a project that has been around for more than 40 years and has won a Grammy or Polar Awards for years, is a classic improvement part of the next festival edition.
Other confirmed names:Lemaitre. mono. Tommy Cash back in turn, HandsomeFurssau Viagra Boys. project HospitalityNightcontinues in 2019, with London Electricity, Dynamite MC, Spy Danny Byrd on a dedicated night.
Subscriptions for Electric Castle 2019 can be purchased at a price of 399 lei, until December 20, at www.electriccastle.com.
Those who want to enter the atmosphere of the Electric Palace can now listen to the new official festival playlist by scanning images next to Spotify (Android or iOS).
Realitateadecluj.net