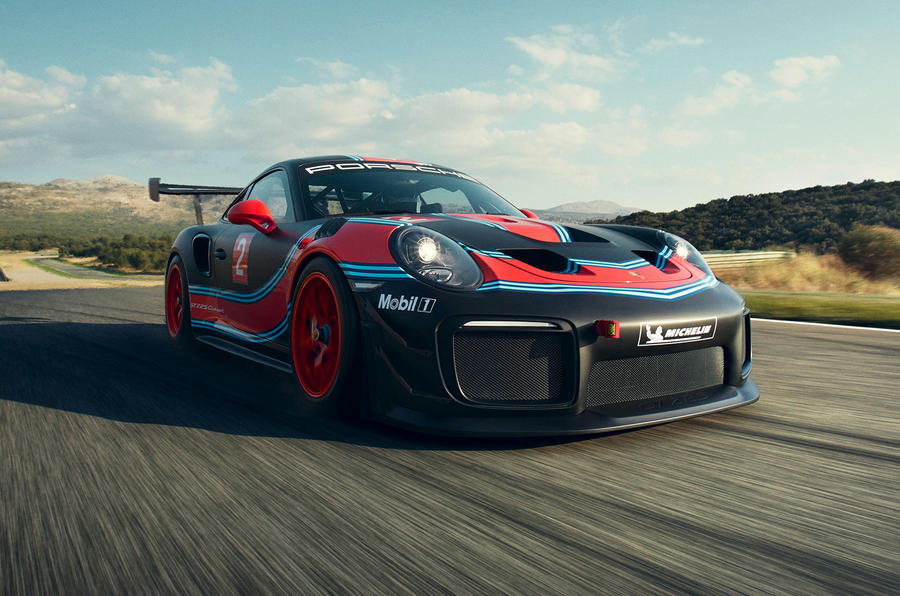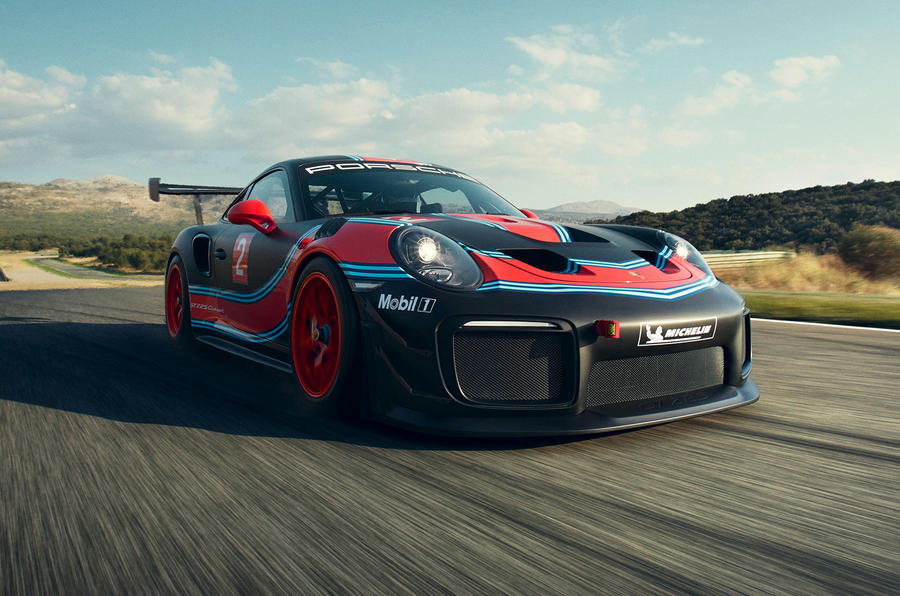 Just before the new generation of 911 was presented, behold, Porsche introduced the latest version of the previous 911, embedded in radical variants and tracks from the 911 GT2 RS called Clubsport.
Only 200 units are believed to have been sold from the 911 GT2 RS, the car that holds the Nurburgring record for series production cars, at 6m40.30s. The engine continues to be a 3.8-liter turbocharged six-cylinder 911 Turbo box, highly engineered to provide 700 hp, and the 911 GT2 Clubport RS is less than 80 pounds in weight, which means that instead of 1470 it will have 1390 kilos, capable of lowering 2.8 seconds from 0-100 km / h with a maximum speed of 340 km / hr. This weight gain is done by withdrawing everything that is not needed in the competition car. Until the passenger seat is retired. This car is equipped with a complete "roller bar", a competition bench and a six point belt and trimmed steering wheel.
Many carbon fibers are used to make hoods, roofs, mirror covers and many airways for radiators and brakes. Like the 911 GT3 RS two years ago, this car has a thick line that stretches from the front to the rear hood, over the roof that resembles the 911 model of the air-cooled engine era (years) 60, 70, and 80 of the last century). All changes made to the bodywork aim to improve cooling and improve aerodynamics.
The brakes have six piston jaws in the front (390 mm discs) and four pistons in the rear (380 mm). The car has maintained an air-conditioning system, stability control, traction and ABS (all tuned for more radical use grouped into specific driving modes). After 935 was launched nine weeks ago, look at Porsche returning to a very special edition that cannot be used on the road. As we say, there are only 200 units worth 405 thousand euros, plus special taxes for each market. The first car will be delivered from May 2019.