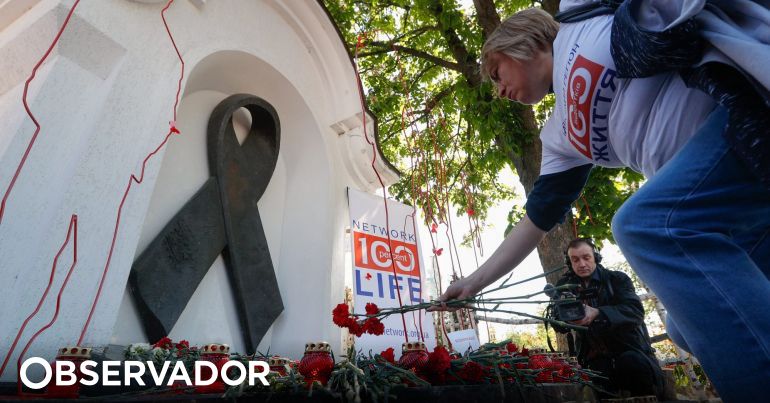 [ad_1]

Eastern Europe is responsible for 82% of 159,420 new cases of HIV infection diagnosed in Europe in 2017, according to a report released Wednesday by the World Health Organization.
The report, produced by the European Center for Disease Prevention and Control (ECDC) and WHO Regional Office for Europe, noted that in 15 countries in the eastern region 130,861 new HIV cases were identified, with the highest rates in Russia, Ukraine, Belarus and Moldova.
In contrast, the western region, which includes Portugal and the European Union and European Economic Zone countries, has experienced a decline in the rate of new diagnoses, mainly due to a 20% reduction since 2015 between men who have sex with men.
In Portugal, data compiled by National Health Institute Doctor Ricardo Jorge showed a reduction of less than half the number of new HIV diagnoses in the last decade, from 2,238 cases, corresponding to the level of 21.2 per 100,000 population in 2008, to 1,068 cases, equivalent to 10.3 per 100,000 population in 2017.
From the new diagnosis of HIV among Portuguese in 2017, 768, or 72%, were men, compared to only 300 cases of women, according to the WHO report released a few days before the 30th anniversary of World AIDS Day. , on December 1.
The study reported that heterosexual transmission accounted for 57% of new diagnoses in 2017 in Portugal, followed by transmission among men who had sex with men, 37% of new diagnoses last year.
On the other hand, transmission caused by injection drug use decreased 95% in a decade from 370 new HIV cases in 2007 to only 18 in 2016, a success attributed to HIV prevention, testing and treatment programs for drug users.
For Zsuzsanna Jakab, WHO Regional Director for Europe, "it is difficult to talk about the good news in the face of another year of extraordinary numbers of HIV-infected people."
He did not believe it was possible to meet the 90-90-90 target by 2020, that is, diagnosing 90% of all people with HIV, providing antiretroviral therapy for 90% of people diagnosed and achieving viral suppression in 90% of people treated. The strategy for the future, he said, must adjust the intervention, invest "wise in prevention, testing and maintenance, especially in key populations."
[ad_2]

Source link