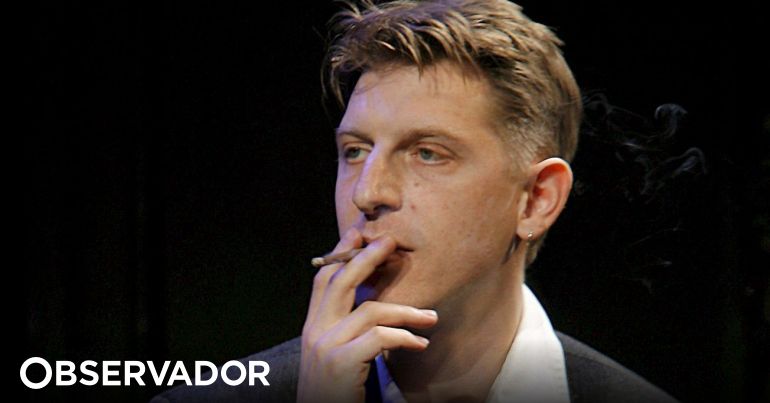 French-American writer Jonathan Littell, author of the book The Benevolent, 2006 Goncourt Award winner and Grand Prix of Romance of the French Academy, star on Saturday in public conversations in Lisbon.
Littell, 51, is a member of the jury of the Lisbon & Sintra Film Festival, which runs until Sunday, and participates in public conversations at Monumental Cinema in Lisbon on Saturday at 6pm in a documentary. "Wrong Elements", which was published this Monday D. Quixote Publications, which were edited in 2007 The Benevolent. The documentary "Wrong Elements" was presented at 2016 at the Cannes Film Festival in France, and discussed the problem of children being used as soldiers in Uganda.
Recently, D. Quixote Publications published Littell's new novel, Ancient History, translated into Portuguese by João Carlos Alvim, a "book in which the deepest human emotions seen: loneliness, lust, thoughts and desires, illuminated by pleasant and intelligent language, are often ironic and always challenging", according to the same source.
Littell's prose power was revealed, as in The Benevolent, in his extraordinary capacity to make suggestive scenes that immerse the reader in the mind of the protagonist, "ended the LeYa group publishing house.
Jonathan Littell was born in New York in 1967, obtained American and French dual citizenship, and currently lives in Spain. Littell is also the author of several non-fiction works, namely, Le sec et l hum humide: gross assault that is unusual in the territorial fasciste, Tchétchénie, a III, Homs Carnation and Triptyque: Trois études sur Francis Bacon, as well as articles on the war in Georgia, Chechnya, the Democratic Republic of the Congo and Syria, which were published in Le Monde and The Guardian newspapers, among others.
Source link