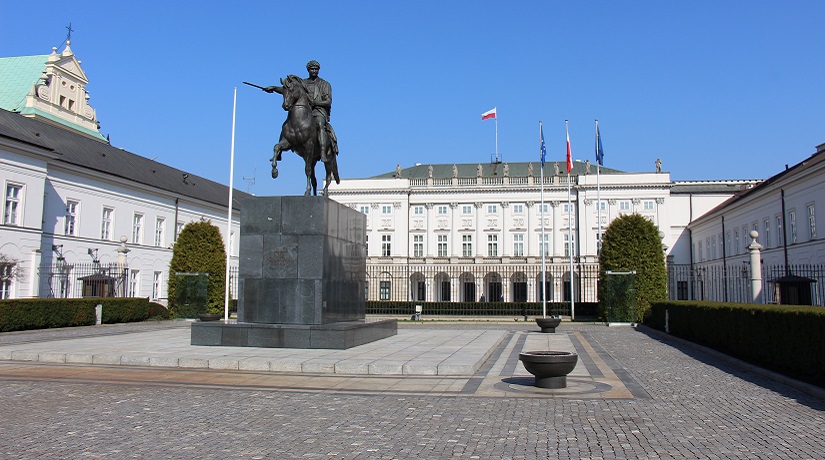 On Monday, President Andrzej Duda sincerely signed the Employee Capital Plan Act, which regulates the creation of a universal, voluntary and personal savings system created jointly by employees, employers and the state.
The official signing of this law was officially announced by the Chancellor of the President.
The Employee Capital Program is a concern, according to government estimates that submit bills, around 11.5 million employees and will provide additional savings for future retirees after they reach the age of 60.
The law regulates the formation of a personal voluntary system to collect retirement deposits. This program will involve the state, employers and employees. Valid for people employed under a work contract. Basic payments financed by KDP participants may range from 2 to 4 percent. remuneration. In turn, the employer will pay a premium of 1.5 percent. for 4 percent. remuneration. As a result, the maximum payment for PPK for one employee can be 8%.
Basic payments financed by KDP participants may be less than 2 percent. pay, but not less than 0.5 percent. remuneration if the remuneration of KDP participants from various sources in a given month does not exceed the amount corresponding to 1.2 times the minimum wage.
In addition, there will be an additional annual fee of PLN 240, and the state will provide an additional "welcome fee" of PLN 200.
The law will come into force on January 1, 2019, with semi-annual legislation. The largest company, which employs more than 250 people, will implement the provisions of the Act starting July 1, 2019. Entities that employ at least 50 people – starting January 1, 2020, and companies that employ at least 20 people – starting July 1, 2020. Other entities must apply legislation from January 1, 2021. The last deadline also applies to entities belonging to the public financial sector.
The KDP program will be run by Towarzystwo Funduszy Inwestycyjnych, insurance company and Powszechne Towarzystje Emerytalne. When a person reaches the age of 60, he will be able to withdraw the funds collected once, even if it is 75%. of them will be taxed. If this amount will be paid in monthly installments for 10 years, it will not be taxed.
The law also assumes that the entity that runs the PPK, namely an investment fund company, PTE, employee retirement company or insurance company, will pay the monthly PFR the cost of maintaining KDP records and other obligations. This fee, however, cannot be higher than 0.01 percent. per year, the total net asset value of all funds from the specified date is managed by the chosen financial institution.
PKC / PAP