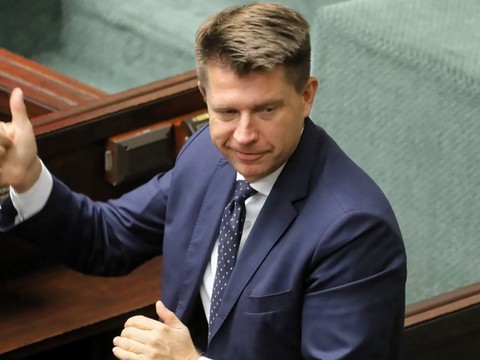 The founder of Nowoczesna, and now head of the Liberal Social Circle, stated in an interview with Krzysztof Ziemiec that today he would announce the election convention. – Today will be a conference, when we will present this grouping name and logotype. Party is registered. This is a grouping that wants to create new qualities in the political arena. (…) There won't be my name in the name – said Petru.
It is known that today at 1:00 p.m. in the restored "Czary" cinema room in Warsaw, a press conference for Ryszard Petru and Joanna Scheuring-Wielgus will be held on new political projects.
In today's interview with RMF FM, Petru underlined that the new group was "creating new qualities on the political stage." – At the same time, I am also aware that European parliamentary elections are ongoing and as a new party we will be open to cooperation. We will not criticize other opposition parties and I will be surprised if other opposition parties criticize us. The government party must be substantially criticized and pointed out, because the opposition is a resistance to the government – he said in an interview.
– In my opinion, anti-PiS is not enough. Poland wants to have a vision of the future, they want to have a perspective on how Poland will be seen in 5, 10 years. Like things that PIS does in this or different ways, you can do it better and differently. This is a constructive opposition, "said Petru.
Source link