Orange is ready for Christmas. This network launches promotions, where by buying new offers or extending existing Orange Love contracts or cellular subscriptions, and choosing one of the smartphones covered by the promotion, we will receive the second as a gift.

Promotion rules are simple. All you need to do is buy or extend a contract for the Orange Love or Optimal or Enriched Cell Plan package. For such rates you can choose one smartphone: Samsung Galaxy J6, Huawei Mate 20 lite, LG Q7 or LG Q7 Fit.
The Optimal and Enriched Cellular Package offers unlimited GB internet, unlimited calls, SMS and MMS in that country and in EU roaming and 100 minutes for international calls to Europe, the United States and Canada. In addition, customers who decide to transfer their numbers to Orange can receive up to three months subscription to PLN 0.
The Orange Love package turned out to be a hit in the operator's offer. So far, more than one million customers have used it. And this is not surprising, because you can save a lot by combining services such as the internet, telephone and television in the package.
Poles fall in love with convergent services, because they get an offer that suits their needs. Orange Love is a super-fast Internet, cellular telephone and fixed telephone and television at attractive prices, around 100 PLN a month. We continue to expand our package. High-speed fiber-optic internet is now available in choices of up to 1 Gb / s, the most important sporting events and films displayed in 4K, and superior smartphones can be purchased as part of Love at very attractive prices – said Jean-François Fallacher, President of Orange Polska .
The richest Love Orange collection includes home Internet (also available in fiber optic technology), unlimited cellular subscriptions, television (103 channels, including 47 HD) and landline telephones.
Orange Christmas Deals – smart phone reviews
Now let's look at the smartphones available in the new Orange offer and those provided by the operator as gifts.
Set: Samsung Galaxy J6 + Samsung Galaxy J4 as a gift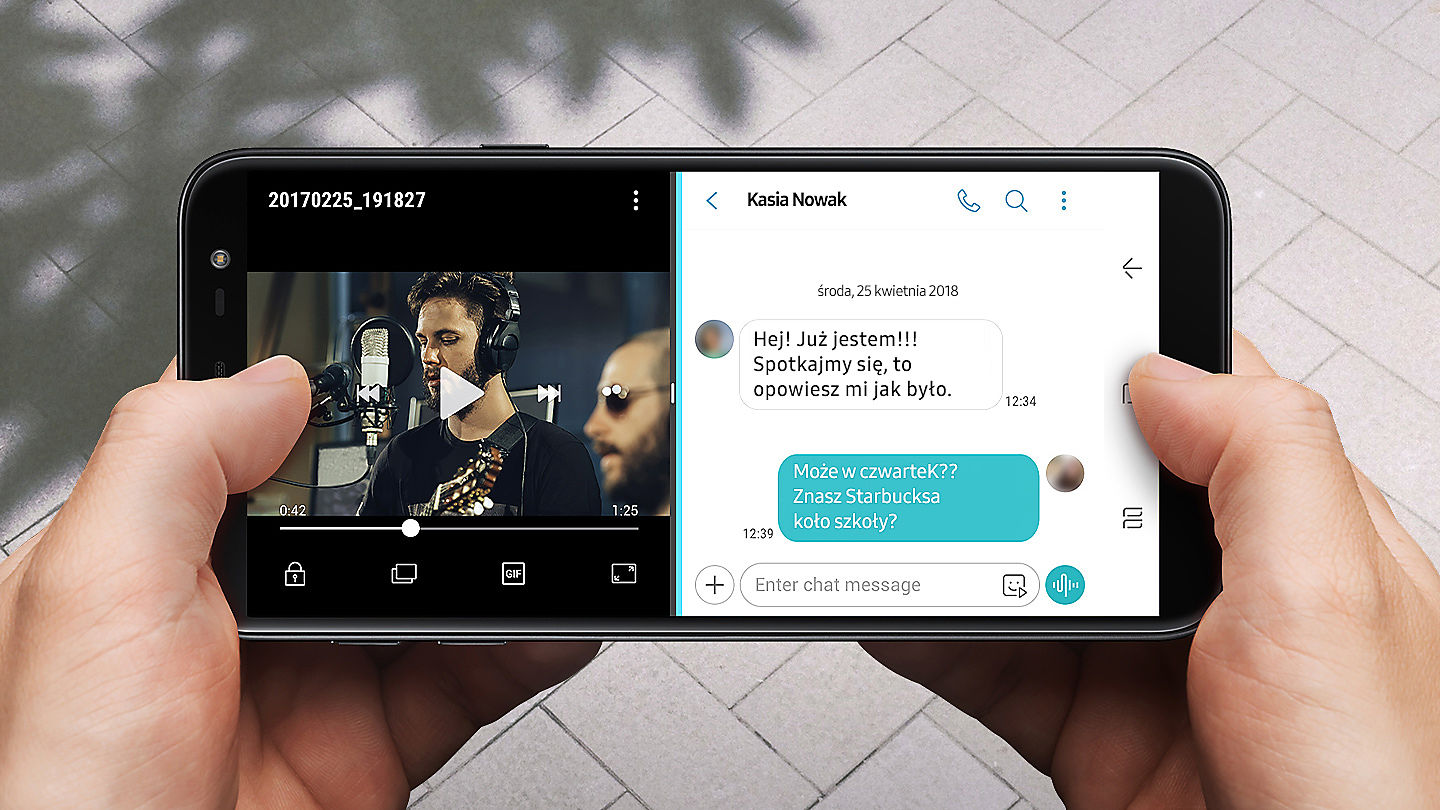 Samsung Galaxy J6 can be purchased with PLN 40 monthly installments for Orange Love or Optimal Plan purchases or extensions. Decide on this option Samsung Galaxy J4 that we get as a gift. Okay, we have to pay for it. But calm, the price is only PLN 1.
What is a Samsung Galaxy J6? This is a very good smartphone, which is the first representative of the Galaxy J line, which has a large and large Super AMOLED HD + screen with an aspect ratio of 18.5: 9. The Galaxy J6 is equipped with a fingerprint scanner, a slot for two SIM cards, It supports a microSD card and has a battery with a capacity of 3000 mAh and a 1.6 GHz octa-core processor. Both the rear camera (with 13MP resolution) and the front (8 MP) have a lens with F1.9 brightness. And that means that we need not be ashamed of the photos taken with them. Well, unless the error is clearly on our side.
Set: Huawei Mate 20 lite + Huawei Y5 (2018) or Huawei Mate 10 lite as a gift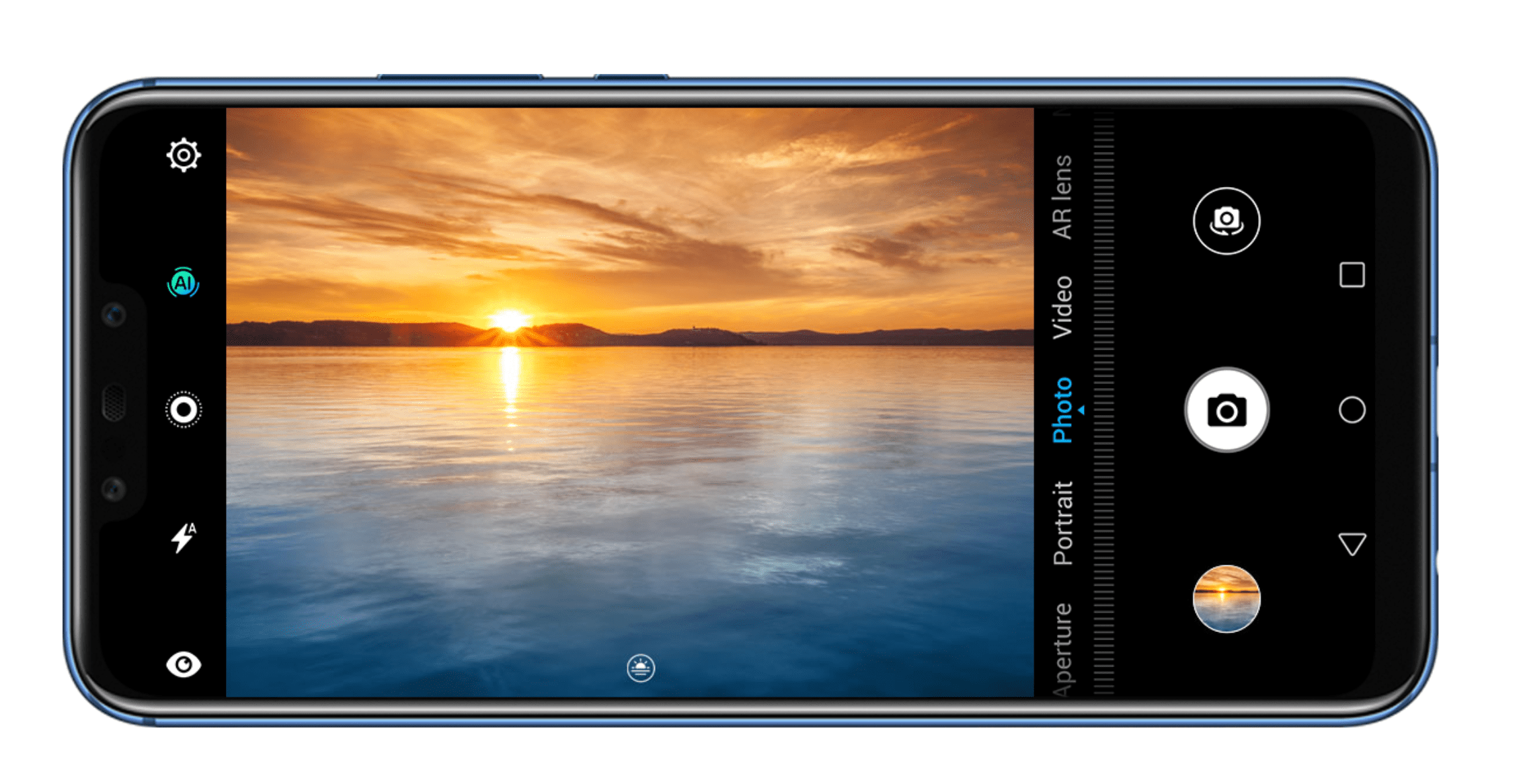 Choosing the Huawei Mate 20 lite model, we have two options to choose from:
We use Mate 20 lite with PLN's monthly installments 56 for the purchase or extension of the agreement for the Enrichment Plan, or PLN 64 per month for the purchase or renewal of Orange Love contracts or Optimum Plans. As a gift (for 1 PLN) we receive Huawei Y5 (2018).
We use Huawei Mate 20 lite with PLN's monthly installments of 60 for the purchase of the Enrichment Plan, and as part of the prize (for PLN 1) we accept Huawei Mate 10 lite.
And don't think that this smartphone, which for PLN 1 adds Orange, is a fraction that no one wants to buy more money. What is that, it's not! For example, Huawei Mate 10 Lite is the best-selling smartphone in Poland earlier this year. No, I'm not kidding:
Comparing the first 14 weeks of sales of the P10 Lite and Mate 10 Lite models, it is clear that the latter achieved twice the better results. Jefferson Zhang, managing director of Huawei CBG Polska, praised that it is currently the best-selling smartphone in our country – writes Dawid Kosinski in March 2018.
Set: LG Q7 + LG K9 as a gift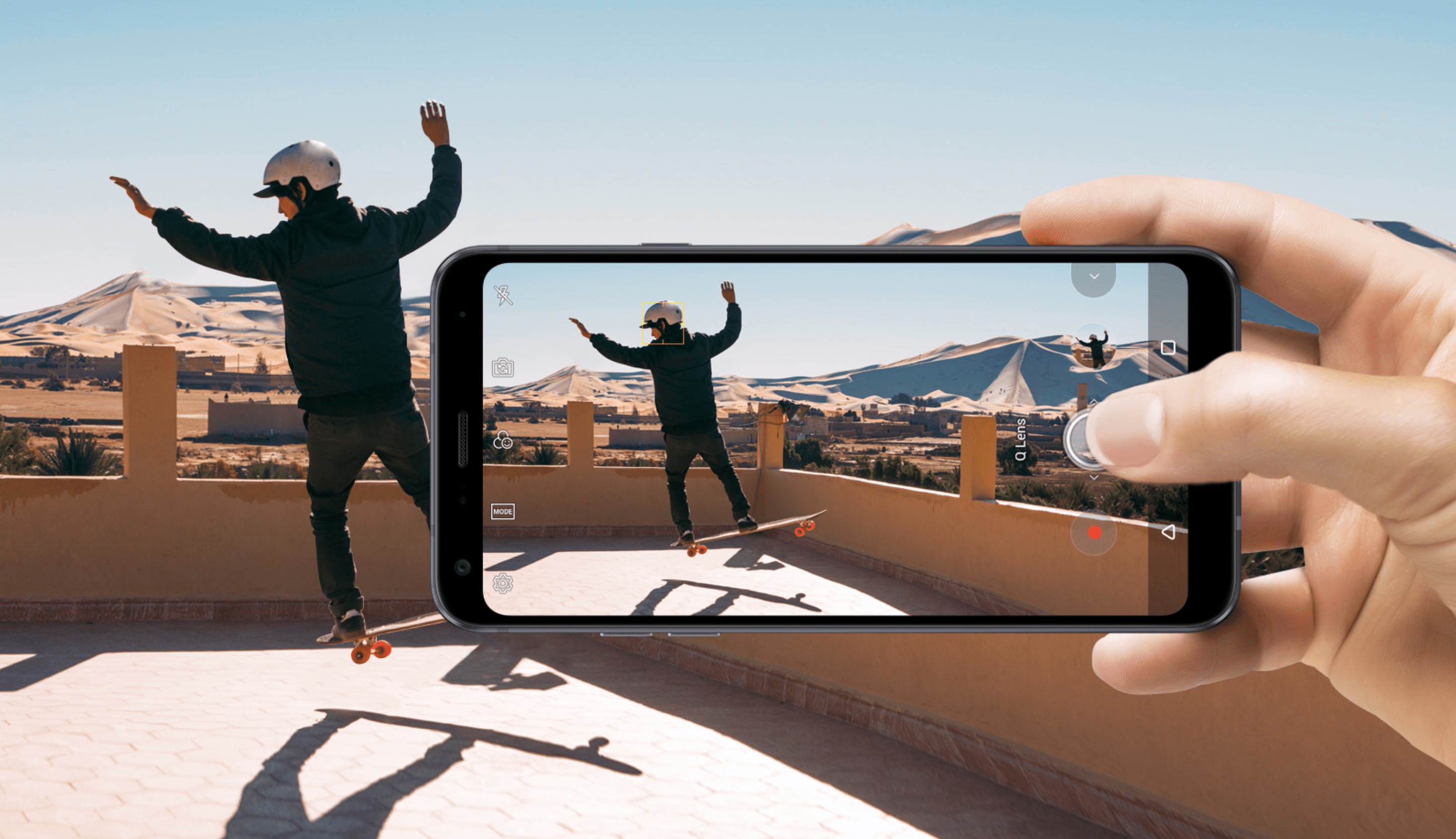 LG Q7 will be sent to PLN 50 per month when buying or extending an Orange Love or Optimum Plan contract. By choosing this cellphone as a gift (for 1 PLN) we will get the LG K9.
Spider Web readers can associate LG Q7 with our smartphone set to PLN 1500 with a good camera. LG Q7 was found there, thanks in part to the Qlens function, which uses artificial intelligence to recognize the photographed landscape. The camera can, on this basis, better adjust settings and, without additional user intervention, take pictures that will not be too bright, out of focus or blurred. The front camera of the Q7 model, on the other hand, offers a large portrait mode that will make selfies look much better thanks to background blurring, which until now is the effect provided for professional photo cameras.
Set: LG G7 Fit + LG K9 as a gift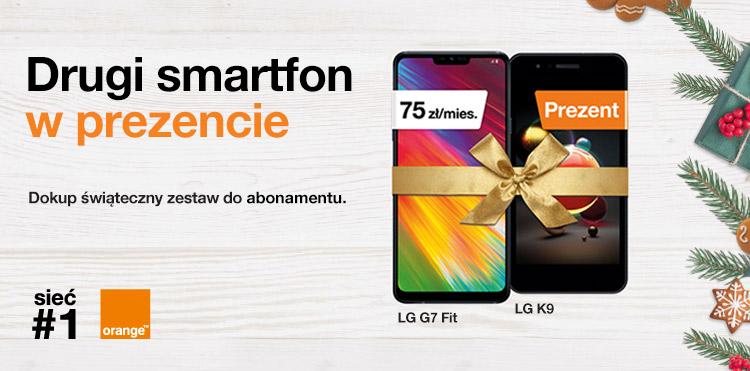 We will get the new LG G7 Fit smartphone with PLN 75 monthly installments for Orange Love or Optimal Plan purchases or extensions. In addition, as a gift (for 1 PLN) we get LG K9.
The G7 Fit is a new smartphone in the LG range and also new in the Orange store. This phone is cheaper than the LG G7 top, and offers quite a lot – the Qualcomm Snapdragon 821 processor and 4 GB RAM is a guarantee of high performance and fast operation. Even with several applications at the same time. The standard of resistance to water and dust guarantees IP68, however, that our phones will not disappoint us when we experience unexpected adventures, for example with drinks spilled on the table. The camera on the G7 Fit won't disappoint us when we take pictures on a sunny day. However, we must remember that the f / 2.2 lens will not perform miracles when the conditions for shooting will be more difficult and will darken. However, the shooting modes mentioned above with the use of artificial intelligence mentioned in LG Q7.
Business customers will also get prizes
When choosing Orange For Business rates, it's good to buy a Samsung Galaxy S8 or a Huawei P20 smartphone. The price of both devices has been reduced by 50%. and now deciding to buy it, the monthly installments at Multiply XXL is PLN 23 are net.
Why are these two models? The answer is simple: they are the smartphones most often chosen by business customers in Orange.
Regular market prices of these models in Polish stores oscillate between 1750 and 1890 PLN. This is a big expense, but let's remember that in return we get a high-class repair. However, not everyone wants to pay nearly 2,000 PLN for cellular phones. The Orange Proposal, which is PLN 23 net installments, makes smartphone purchases much easier.
There is one more reason to buy a smartphone in Orange – up to the current 10 GB package, the operator added an additional 7 GB of data to be used in Poland and 0.5 GB for use in EU countries. Currently one of the largest data packages available on the Polish market.
Subscriptions with one smartphone (Samsung Galaxy S8 or Huawei P20) in offers for companies starting from PLN 73 net per month.