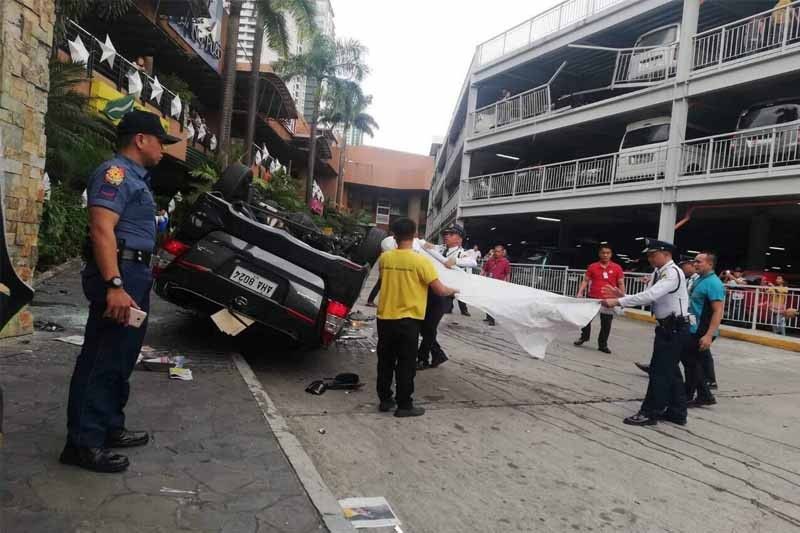 Grace Poe's father-in-law was injured after the car crashed from a high parking lot
(philstar.com) – November 18, 2018 – 5:59 a night
MANILA, Philippines – Father's senator Grace Poe was injured on Sunday after his vehicle overturned and fell from an elevated parking building in a shopping center in Greenhills, San Juan City.
Reports from the San Juan City police said that Teodoro Paraiso Llamanzares, 83, was driving his black Toyota Innova and accidentally stepped on the vehicle's gas pedal, which then hit the obstacle.
As a result, the vehicle crashed from a three-story car park at around 9:45 a.m.
Llamanzares, a resident of San Juan, was rushed to the Cardinal Santos Medical Center for treatment.
Police said no other individual was injured from the incident.
In a statement, Poe said his father-in-law is now in recovery.
"Thank God my father-in-law, Dr. Teodoro Paraiso Llamanzares, was fine and no one else was injured in the incident. Luckily he wore his seat belt so he only had a few ribs and bruises, but we expect a quick recovery," said Poe.
"We want to thank everyone for their prayers and attention. We are only grateful that he remains safe and no one else is hurt," he added. —Rosette Adel