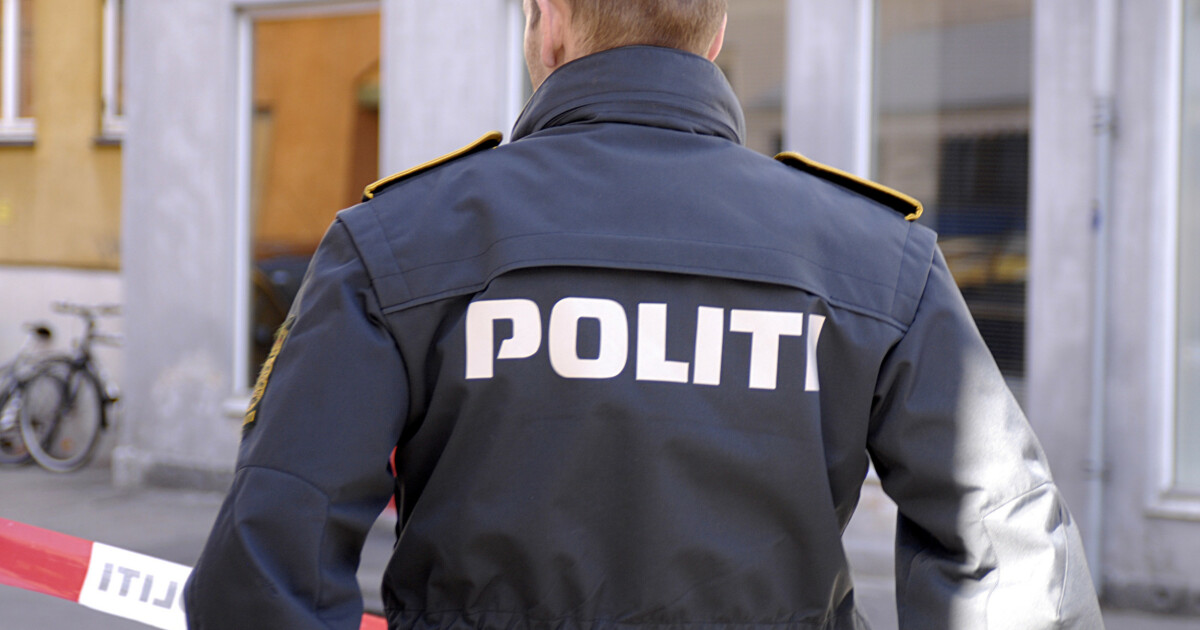 Danish media reported Sunday morning that two young men, aged 19 and 20, were found dead on Saturday night at an acquaintance in Silkeborg in Denmark.
Both of them are sleeping. But when the man who lives in the apartment (21) does not live in it, he calls an ambulance.
– We suspect that there is talk of overdose, but the details will not be discussed, said Central and West Jutland police guard Jan Nørum to BT.
When the ambulance arrived at the apartment, both were declared dead on the spot, wrote Denmark TV 2.
Relatives were told, according to Danish media.
Experiment with Doltard
Last night, police reported that death should experiment with Doltard 30 mg.
On Twitter, the police warn of strong analgesics, which can be fatal in large numbers.
"The substance will now be popular with young people in the Silkeborg area," the police wrote.
According to the police, you only get Doltard by prescription.
– But young people quickly find out that someone can buy online like that, said guardian Jan Nørum to BT on Sunday morning.
On the Danish website My Medicin said that Doltard overdose can cause respiratory problems and in the worst cases of death. This drug is used in severe chronic pain when other medicines are not enough.
According to Apoteket.dk, the effect of the drug lasts for 4-5 hours, and people must be aware of the risk of overdose. Signs of overdose may be drowsiness and confusion, especially in the elderly.
GHB alarm in Norway
This spring, police and health services here in Norway sounded alarms about illegal drugs GHB after several overdoses in Arendal. Police suspect that the drug is very popular among Russians and is concerned that increased use can cause death.
– Many tests are bordered during Russetida. But the boundary between drug dosages and doses that can take your life is quite small, said the head of the prevention department at the police in Arendal, Torbjørn Trommestad, to NRK.
According to the police warning patrol in Agder posted on Facebook, GHB was previously only available in a closed environment, but is now available "anywhere" in the same way as marijuana, MDMA and amphetamines.
GHB is a centralized sedative with effects similar to alcohol. Illegal-produced GHB can contain a variety of drugs, and there may be slight differences in doses that give poisoning and dosage that can cause serious injury.
Deception makes the user excited, but it can cause a number of ailments. In more severe cases, delusions, convulsions, obstructed breathing, unconsciousness can occur and in the worst case, the user can die.
Nice fittings
In recent months, customs officials at Gardermoen have seen a greater increase in seizure of tramadol.
"This is a painkiller, but it also has the potential for addiction in the form of becoming addicted," office manager Hans Wilhelmsen said in controlling customs at Oslo Airport to Dagbladet in early July.
In early June, two Swedish air passengers were controlled. When customs officials opened their four suitcases, they revealed nearly 184,000 pills.
In Norway, tramadol is a prescription drug with strict import requirements, but some European countries have classified tramadol as a drug, according to Customs Services.
Like Dagbladet on Facebook
Source link